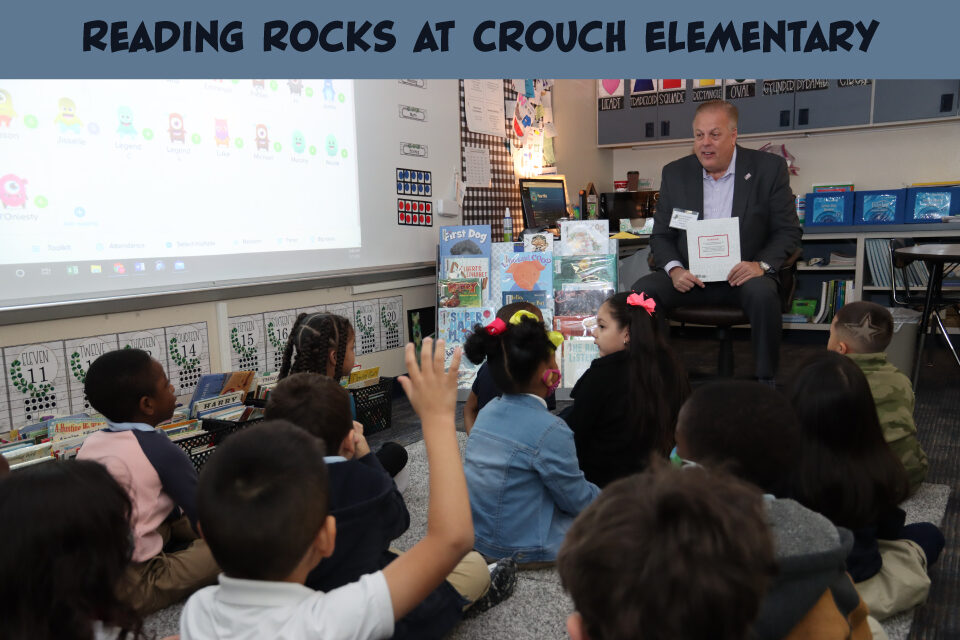 After the pandemic forced the annual Reading Rocks event at Crouch Elementary School to go virtual last year, the event was back in full swing this week as district officials and members of the Arlington ISD community fanned out across the school to read to students.
"I'm glad you put me with the kindergarteners because I can relate with them better than anyone else," quipped Arlington mayor Jim Ross.
Ross then headed off to read "The Book With No Pictures" to a class. Before he began, Ross did a short Q&A session with the students who knew exactly what a mayor did.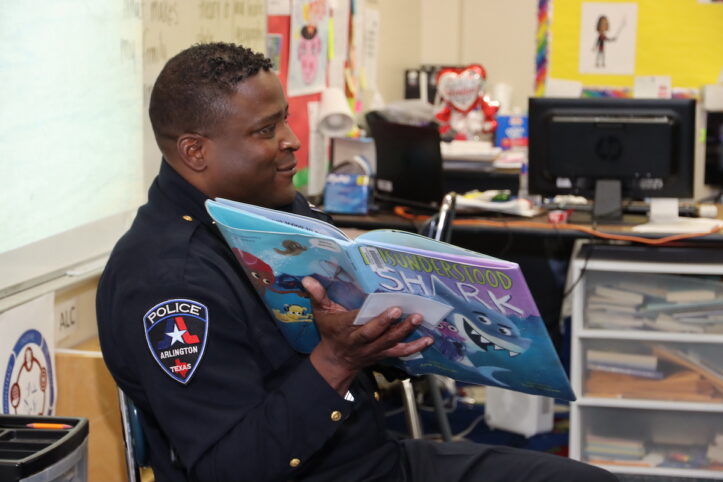 It was that kind of morning. The same type of scenario played out in sixth grade as Arlington Police Chief Al Jones exchanged fist bumps with every student before diving into "Misunderstood Shark."
Arlington ISD Board of Trustees member Justin Chapa talked to Katherine Nelson's fifth-grade class about what his role with the district entails. He then got to read one of his family's favorites, "Malala's Magic Pencil."
Crouch Librarian Ann Cottrell
While the guests were in the classrooms, Crouch librarian Jo Ann Cottrell was directing traffic in the library making sure everyone was in the right spot.
Putting on the event takes a lot of work, but it's work that's worth it.
"It is very fun because people get to come inside the school and read in-person and the kids get to see them face-to-face and ask our readers questions about themselves or about the book," Cottrell said. "I also think our readers have as much fun getting to do something a little bit different than their regular jobs. I really appreciate everyone coming out and taking time to come be with the students."
Students also find out that reading doesn't end when they leave school.
"Reading is still good even as you grow older there's a love of reading," said Cottrell, who started putting her guest list together last semester. "That's what I love about our guest readers that come. They show their love of reading and how important it is and the opportunities we have during these read alouds. It's awesome."