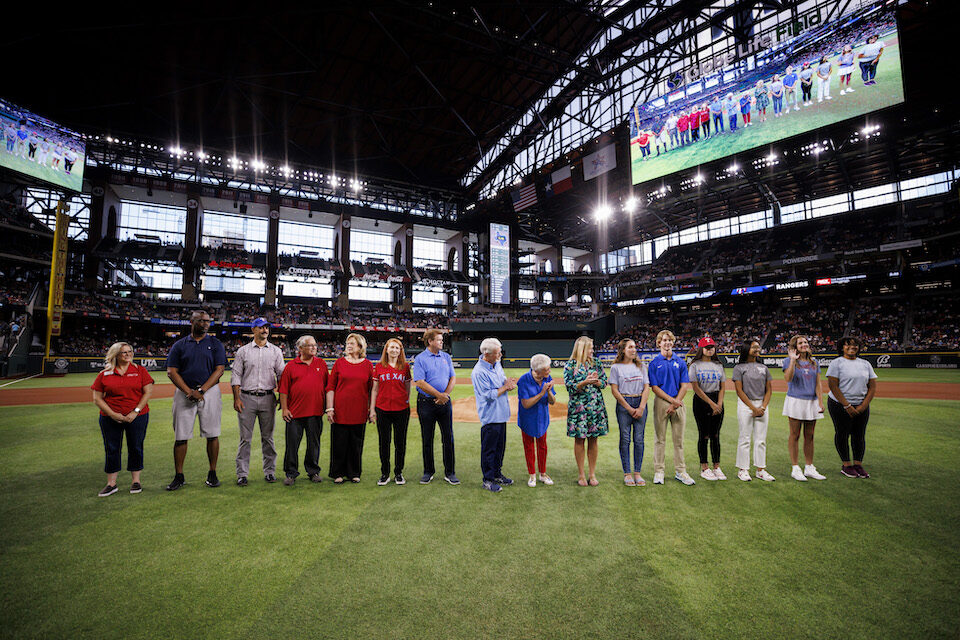 The school year hasn't even started yet, but Arlington ISD students are already making their mark.
Six Arlington ISD seniors were honored before a Texas Rangers game last week as they will be the Richard Greene Scholars for the 2022-23 school year.
The six each receive a $10,000 scholarship as well as a spot in an immersive internship and mentorship program.
The six scholars selected for this year are Emily Buechele (Lamar High School), Alexis Chukwunyere (Seguin High School), Brett Hoelscher (Arlington High School), Zoey Jackson (Martin High School), Cindy Luu (Bowie High School) and Maite Marin (Sam Houston High School).
The Richard Greene Scholars Program started in 1997 and is named for former Arlington Mayor Richard Greene. Since it started, the program has awarded more than $1.3 million in scholarships to 138 Arlington ISD students.