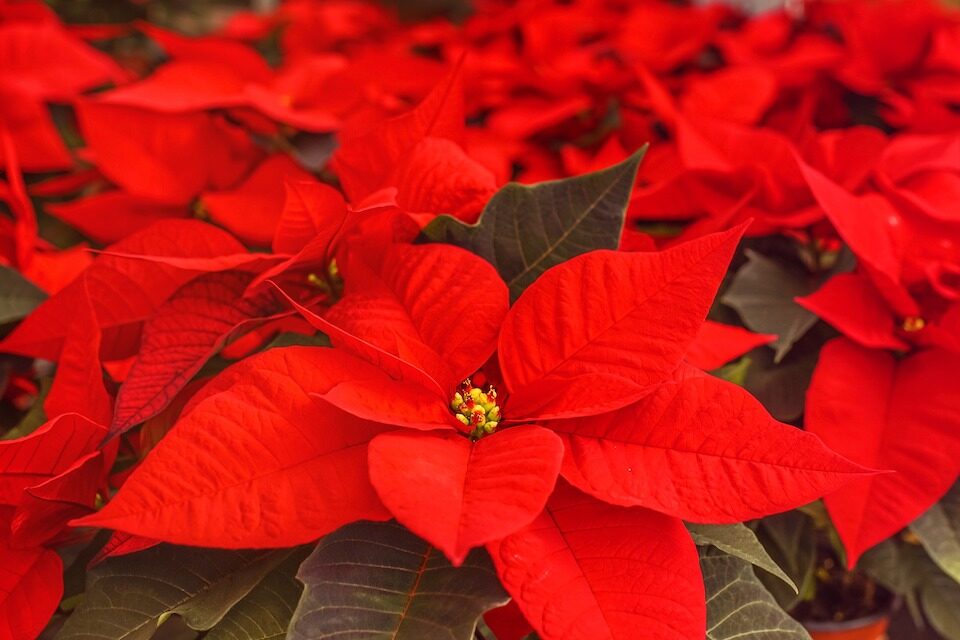 Students nurtured the poinsettias
Need a holiday gift or decorations? Students in the Arlington ISD horticulture club can help.
Purchase a poinsettia on Dec. 8-9 from 9:30 a.m. to 4:30 p.m. at the Dan Dipert Career and Technical Center (CTC) greenhouse as a holiday gift for your family and friends – or for yourself.
Students have diligently nurtured each plant to ensure they will thrive throughout the winter months. They will have a variety to choose from such as red, white, pink and glitter for purchase. 
"It has definitely been a learning experience," said Elizabeth Howe, agriculture science teacher. "We go out to the greenhouse almost every day to care for the plants!"
You can pick up your poinsettias curbside by calling (682) 867-9588. There are only 100 total plants for sale, and at $12 each, they will go fast!