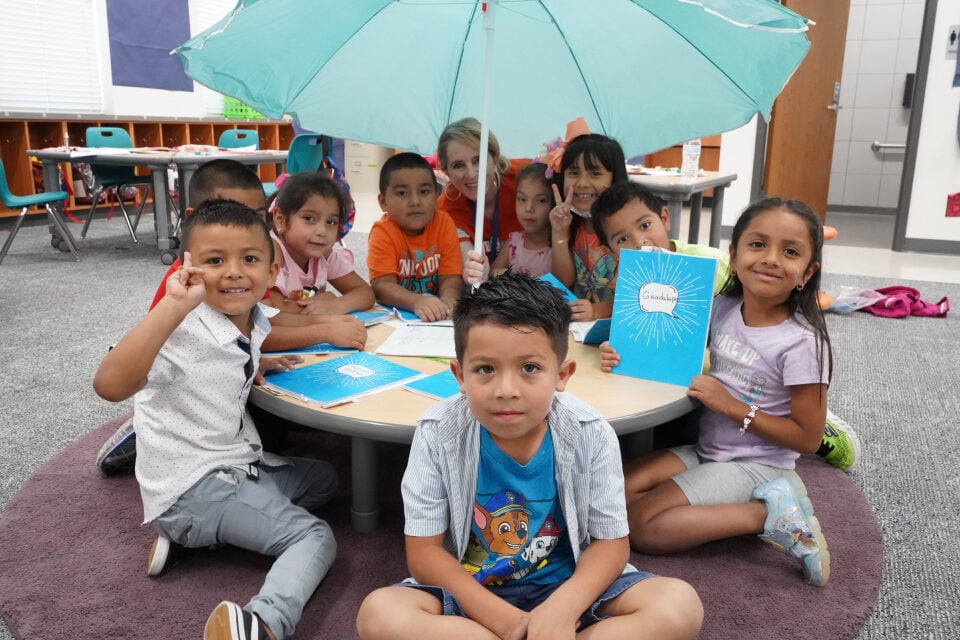 Pitch black gymnasium, neon glow sticks, tie dye t-shirts and rockin' music! Crow Leadership Academy was the place to be this summer as students wrapped up their four-week summer learning program with a fun glow party.
Summer Learning made fun
The summer learning program was held for students in grades pre-K through sixth from Berry Elementary, Crow Leadership Academy and Thornton Elementary. The theme? The beach, of course! It is summertime after all. Students had three main objectives: learn, make a new friend and have fun. Each Friday was especially fun with lots of activities, awards and prizes to celebrate the students after the 2021-2022 school year.
Berry's dean of instruction Andrea Powers said working through learning gaps left by COVID-19 while focusing on each student's social and emotional well-being helped build the students' confidence.
"Our main focus is social and emotional learning," Powers said. "We understand that some of our kids have fallen behind due to COVID-19, so we wanted our camp to be a safe and positive space to celebrate our kids and build self-esteem."
The Students
With students from three campuses under one roof, they had fun making new friends and meeting new teachers.
In pre-K, the littlest learners enjoyed activities that built on collaborative work and taught counting and colors. Teachers used fun and effective tools like playdough, iPads and cups.
After running amuck in a gymnasium filled with multicolored hues during the glow party, Vanessa P. and Kevin A., Crow fifth and sixth graders respectively, chimed in on their experience during summer learning.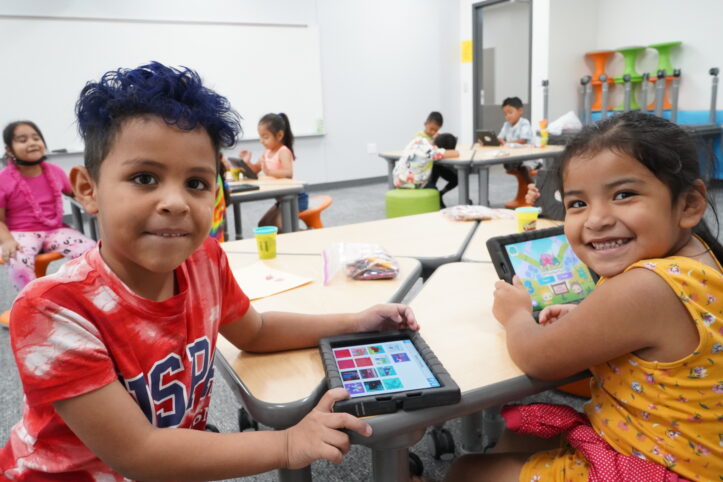 "My teachers are funny," Vanessa said. "They make math fun, and I enjoy playing sports with my friends."
"My favorite subject is science," Kevin said. "I want to be a doctor someday. I really like the program because we meet different kids, and my teacher Mr. Gonzales is nice."
The Teachers
Lesley Anderson and Asiel Payan, both math and science teachers at Crow, agree that teaching summer learning has been fun and more relaxed compared to a full school year. The students get a break from the typical curriculum and instead get to enjoy activities like coding, sports, prizes and perfect attitude awards.
"We're having so much fun," Anderson said. "The kids have learned to work together. At first it was rough, but now the kids are all friends. Parties on Friday's keep morale high."
"Working with kids from different campuses has been fun and a little challenging," Payan said. "Since our home campus is Crow, our expectations of the students are a little different, but the kids have adjusted tremendously."
Wherever you go, glow!
With students and teachers from three campuses in one location, there's a variety of personalities. But over the last four weeks, they became a family.
"It's so important to have camps like this that boosts students' self-esteem," said Powers. "To celebrate our kids' progress from the beginning of the camp to now is so important because we want them to know that wherever you go, you can glow!"