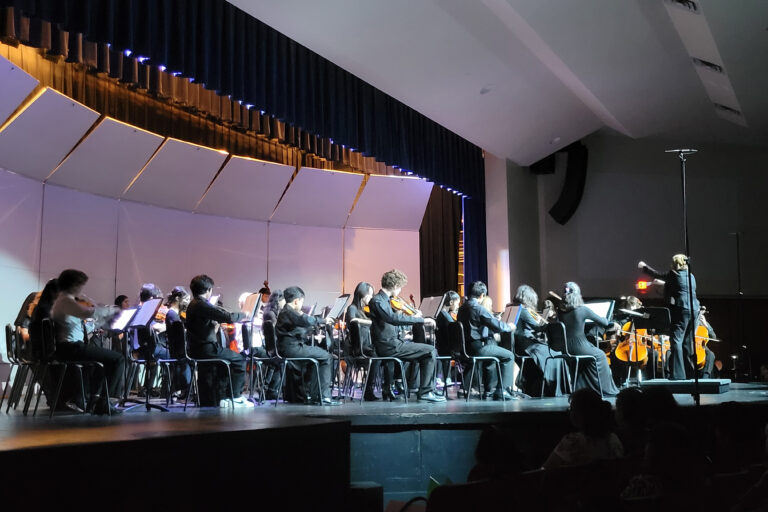 TMEA orchestra concert is at I.M. Terrell Academy in Fort Worth
The Texas Music Educators Association Region 5 Orchestra concert this Saturday, Nov. 4, will have a decidedly Arlington feel.
That's because nearly half of the 226 orchestra members hail from Arlington ISD junior high schools. Arlington ISD is one of five participating districts, along with Fort Worth, Mansfield, Cedar Hill and Grand Prairie.  
"Arlington ISD has an incredible tradition of excellence in TMEA Region 5 orchestra competitions, often placing more students in the Region 5 junior high and high school orchestras than any of the other participating districts," said Donald Sibley, head orchestra director at Gunn Junior High School and Fine Arts and Dual Language Academy.
In fact, Sibley's own school, Gunn, placed 37 students in the middle school orchestra, more than any other school in the region. 
The 109 Arlington ISD students who earned a seat in one of the three Region 5 ensembles that will perform this Saturday – a symphonic orchestra, philharmonic orchestra and camerata orchestra – are all incredible musicians. They were selected from among 425 students who auditioned.
"The members of the Region 5 orchestras are among the elite student-musicians in the area and perform at a level of artistry that is sometimes hard to believe," Sibley said.
See them perform this Saturday at 3 p.m. at I.M. Terrell Academy in Fort Worth.