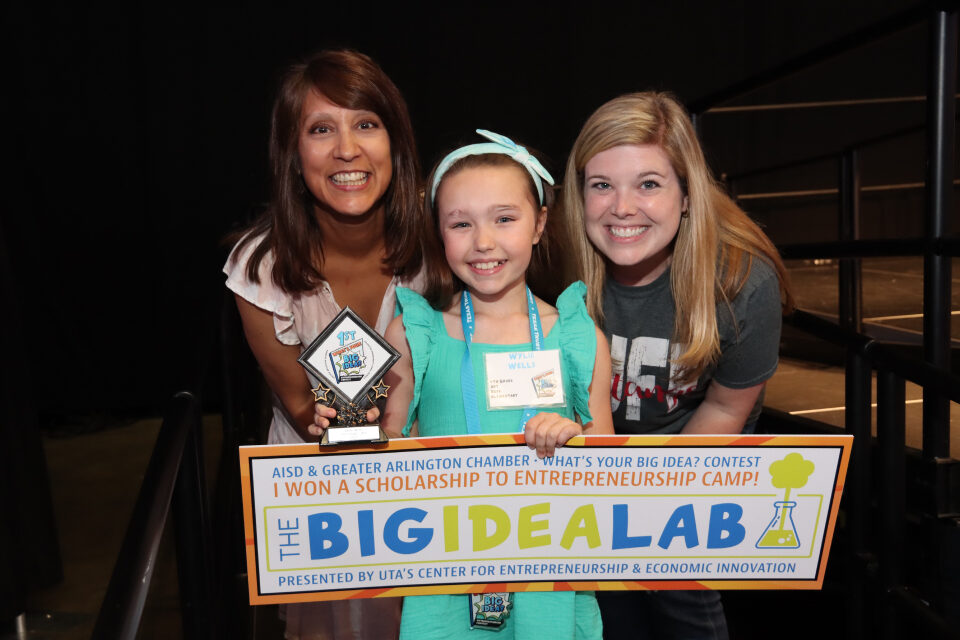 Entrepreneur? Sometimes, it's just in you
Kenny Macino was an entrepreneur before she knew exactly what it was.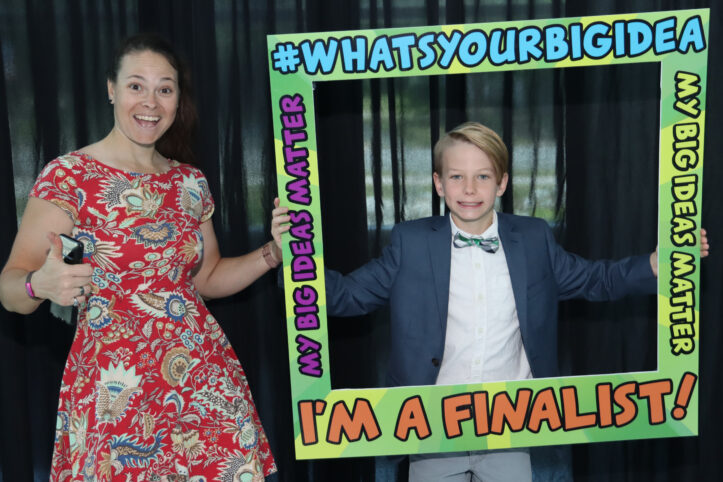 A fellow student so loved Kenny's life-like sock doll made of cloth, buttons and string, they offered $3. Another offered $4 for one of her own. A teacher at Bailey Junior High, where Kenny is an eighth-grader, asked her to tailor-make one for him for $5. After making a black sock rabbit with fluffy ears, brown button eyes and stitching the teacher's name across the belly, he handed her $10, replying, "I'm happy to pay for what it's really worth."
No wonder Kenny was a finalist in the What's Your Big Idea Entrepreneurship Contest held Saturday at UTA's College Park Center.
Not for the sock dolls. Ideas like that, said Kenny, "are going on in my head all the time."
Students demonstrating the best entrepreneurial spirit were on full display for the contest. Now in year 16, which, according to Arlington ISD partner Greater Arlington Chamber of Commerce, means that somewhere in the vicinity of 20,000 students have participated.
Hundreds of Arlington students in grades third through eight were recognized for a wide range of innovative ideas. Ideas have included sending drones into space to halt carbon monoxide to wristwatches that can sniff out the bad air.
While that number sounds large, consider that it dwindled from an entry list of 2,500.
Where to get started?
Students could answer the essay prompt "What's your creative idea for a product you could sell or a business you could create and operate in Arlington?" Or, in artform, create an advertisement for a 
product you could sell for a business you could own and operate in Arlington.
Questions they had to keep in mind: What do you sell? What is the customer? Why is the idea unique? How would it be marketed and managed?
Each grade and category revealed the finalists during the award ceremony; after their names were called, finalists strolled gleefully across the stage to shake hands – or give high fives – to dignit
aries like Arlington Superintendent Dr. Marcelo Cavazos, Arlington ISD Board of Trustees members and Chamber President & CEO Michael Jacobson.
Then the top three winners in each of those grades and categories were called back on stage to receive a prize package.
First-place winners earned a scholarship to attend the exclusive one-week "The BIG Idea Lab" Summer Camp. At the camp, students will learn what it means to be an entrepreneur. They also get a chance to expand upon their winning idea in front of local entrepreneurs. It's not Shark Tank – but close.
"The goal is that hopefully, this sort of first step into entrepreneurship will lead to young students wanting to learn more and eventually become entrepreneurs," said Jacobson. "Our talent in Arlington is our biggest asset, and we need to be fostering that talent to make our community the best it can be."
Dr. Cavazos
Cavazos viewed it from the educator's point of view.
"What I am most proud of is your mindset as young people to help others," Cavazos told the audience during his brief address. "Yes, with your ideas, you can create a business. You can make money. But if your ideas are focused on making life better for everyone, that's hard to learn. And you are learning it already."
For the third year, high schoolers could participate in a slightly different contest where students entered as teams instead of individuals. This year 31 teams competed, a massive jump from the previous two COVID-restricted years of one team in the first year and three in the second.
Student teams of three to five members were asked to find innovative and viable solutions for one of three challenges facing Arlington: an anti-littering campaign, community youth programming, and emergency preparedness for the community's senior citizens.
Teams pitched their ideas in a three-minute video presentation, with winners receiving an iPad and Texas Rangers tickets.
One of the more ambitious was a group calling itself Stork. The team pitched an idea to use drones to deliver necessities like canned goods, water, flashlights, and blankets to senior citizens during winter storms.
Greater Arlington Chamber of Commerce
"This is an opportunity for our high school students to work together to build their collaboration and critical thinking skills," Alicia Collins-Butler, director of the education workforce and community development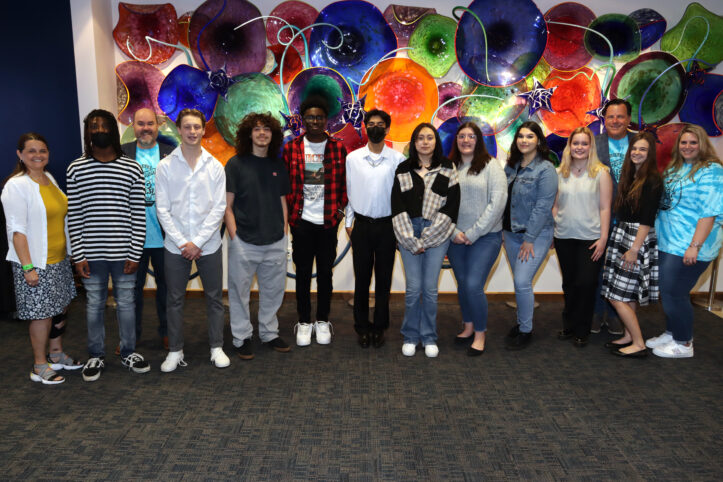 for the chamber, said of the high school division. "Instead of creating an idea off the top of their head that is completely their own, we gave them real-world challenges the city of Arlington is actually facing."
Bowie High School junior Jasmine Moreno, part of the Anti-Litter Campaign winners taking an entrepreneurship class at the Dan Dipert Career and Technical Center, said the experience made her look at business differently.
"It's not just an individual thing. It's also about teamwork," said Jasmine. "You really need to consider their possibilities and look more into what the people want rather than what you want. It really opened my eyes! I can do to improve myself businesswise or my idea to make things better. I learned so much in my entrepreneurial class."
Kenny, the Bailey eighth-grader, didn't win first place, but she's already an entrepreneur. She's already sold several tote bags she made on her sewing machine. She's also sold drawings and paintings to her fellow students.
"I enjoy the idea of creating something people enjoy," she said. "Making something on your own and getting paid for it is, I don't know, really freeing. It's a great feeling."