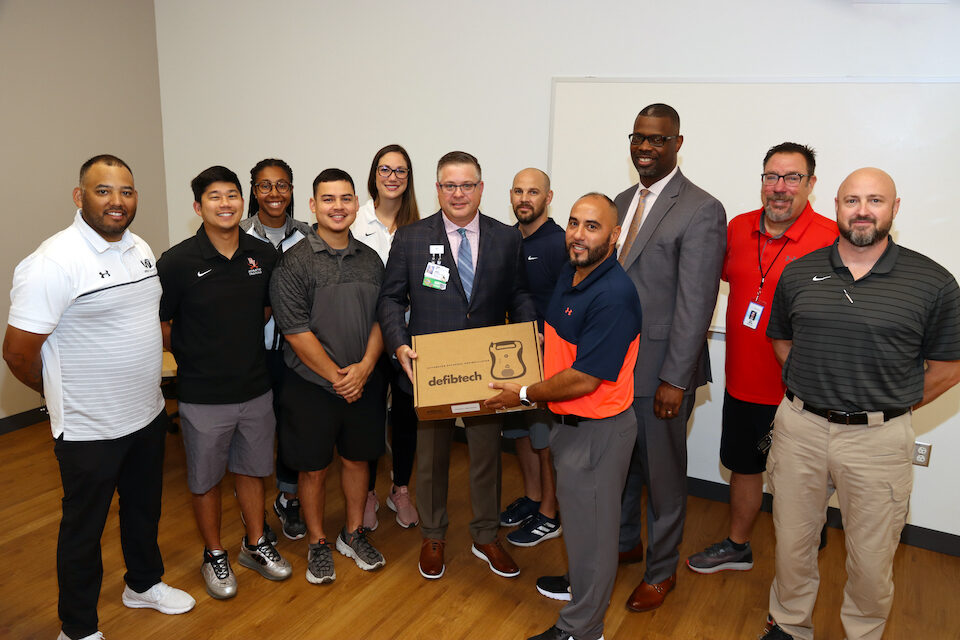 Zachary Schrah's legacy lives on
After sudden cardiac arrest took the life of Plano East football player Zachary Schrah in 2009, his mother vowed to help save the lives of others.
Over a decade later, that's exactly what Living for Zachary is doing by raising awareness and preventing sudden cardiac arrest in youth.
The organization provides heart screenings, Automated External Defibrillators (AEDs), CPR training, scholarships and more to save young lives. Now, Schrah's legacy will live on in Arlington ISD with 26 new AEDs coming to the district.
"You can be the healthiest looking person and not know you have heart issues," said Kendra Briscoe, communications and marketing manager for Living for Zachary. "I've been able to see firsthand some of the lives saved by our organization. Just this summer we had an AED donation that actually saved a life across the country in Wyoming, so we know these devices make a difference. For us to be able to impact your school district on such a huge level is really exciting for us."
Arlington ISD athletic director Eric White echoed those sentiments.
"Health and safety are always the highest priority for our student athletes," White said. "Receiving the AEDs provides us with another resource that gives us the opportunity to save a kid or coach's life in a critical time of need. This donation enables us to have greater coverage and faster reaction times, so we really appreciate Living for Zachary for the opportunity to make our district a safer environment."
With the new AEDs, schools may even get the opportunity to travel with them, too. District athletic trainer Steve Guadalupe applied for the AED donation in the spring, and he's grateful he did, because now it provides more accessibility for students. The 26 AEDs are headed to district high schools and junior highs and will be used both indoors and outdoors.
"Since we host so many simultaneous games and events with both boys' and girls' sports, this will be a huge asset for us in athletics to help do our part in preventing sudden cardiac arrest," said Guadalupe. "We're trying to provide the best environment for our kids and having that accessibility for them is what it's all about."
The athletics department plans to place the additional AEDs within 100 feet of areas where sudden cardiac arrest could occur.
Living for Zachary urges students and families to get heart screenings for a closer look at heart health to detect abnormalities that may lead to sudden cardiac arrest. For more information on the organization, click here for services offered, volunteer opportunities and ways to donate.