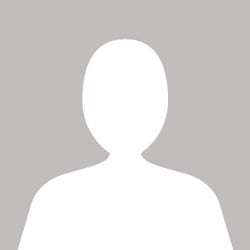 H. Tarpley
1906 - 1913
From The Arlington Journal 1939 Archive Edition:
Mr. H. Tarpley, superintendent of Arlington Schools from 1906-1913, died last Friday morning [April 29, 1939] at his home at Edinburg, Texas, where the funeral services were held Saturday afternoon. He was buried at Weslaco, Texas.
In 1906 Harvard Tarpley was appointed as Superintendent of the Arlington Public Schools, which position he held for some seven years, at which time he resigned to go into the real estate business. He later taught a few years in the North Side School under Mr. Kooken. He was also Probation Officer in Fort Worth for four years. He left here, with his family, in 1920, going first to Weslaco, Texas, where he taught school for a few years, and re-entered the real estate business. Later he moved to Edinburg, where his family is now living.
One friend of Mr. Tarpley's said, "It is because of such personalities as was his that civilization continues to advance. He lived right, according to his highest sense. He was always working for the good of the schools, the church, and the community in general. While in Arlington, he was active in church work, and at the time of his death was a teacher of one of the largest Sunday School Classes in his town—a young married couple's class in the Methodist Church. Besides the influence for good that will continue to live in the lives of those he has touched, he leaves four sons and two daughters who will make their contribution toward the good of the community. Thus we know that Good never dies."
He is survived by his wife, Mrs. Rennie Short Tarpley, and Ruth and Dick, who live at Edinburg; Bob and Bill who live in Dallas, Paul who lives in Victoria, and Ruth, who is the wife of Dr. Loyd Southwick and lives in Edinburg, two brothers: S. E. and Dr. Robert, both of Watertown, Ky., and one sister, Miss Etta Tarpley of Fort Worth.
Mr. Tarpley came to Arlington two weeks ago on business and to make a short visit with his sons in Dallas, and other relatives in this section. He was in on Saturday and Sunday night he had "a hurting in the chest," as he put it. Consulting a physician Monday morning it developed that he had a bad heart. He changed his plan for going back home that day and instead went out to Tyler Short's for a few days of rest. By Saturday, the 14th, he was feeling fit, and his son from Dallas drove him home. He seemed to have made the trip in good shape, but he was still not able to go to town. On Friday morning he had the attack, and before a doctor could reach the house he had passed away.