GIFTED AND TALENTED IDENTIFICATION
Gifted and Talented Spring Identification is currently postponed due to the COVID - 19 school closures.
The process will resume when schools open.
Arlington ISD is committed to providing the most appropriate services for each of its students. Through the district's Gifted and Talented services, Advanced Placement, International Baccalaureate, AVID, Dual Credit, and a variety of enrichment programs our brightest, most able learners are provided differentiated and enriched instruction designed to challenge and encourage their academic endeavors. With consideration of the characteristics of gifted students and their learning needs, our students are afforded opportunities to build on their strengths, to become critical thinkers, to challenge themselves to grow academically and to emerge as tomorrow's leaders.
Department Contact:
Jeanne Maxwell
Specialist
(682) 867-7513
jmaxwell@aisd.net
AP
IB
Dual Credit
College Testing
Academic Decathlon
Department Contact: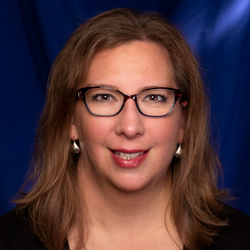 Laura Rhodes
Specialist
(682) 867-7483
lrhodes@aisd.net
AVID
Destination Imagination (DI)
UIL HS
Academic Contests

Academic Decathlon
Destination Imagination (DI)
Spelling Bee
UIL A+
UIL HS

Advanced Placement (AP)
AVID
College Testing
Dual Credit
Gifted and Talented (GT)
International Baccalaureate (IB)