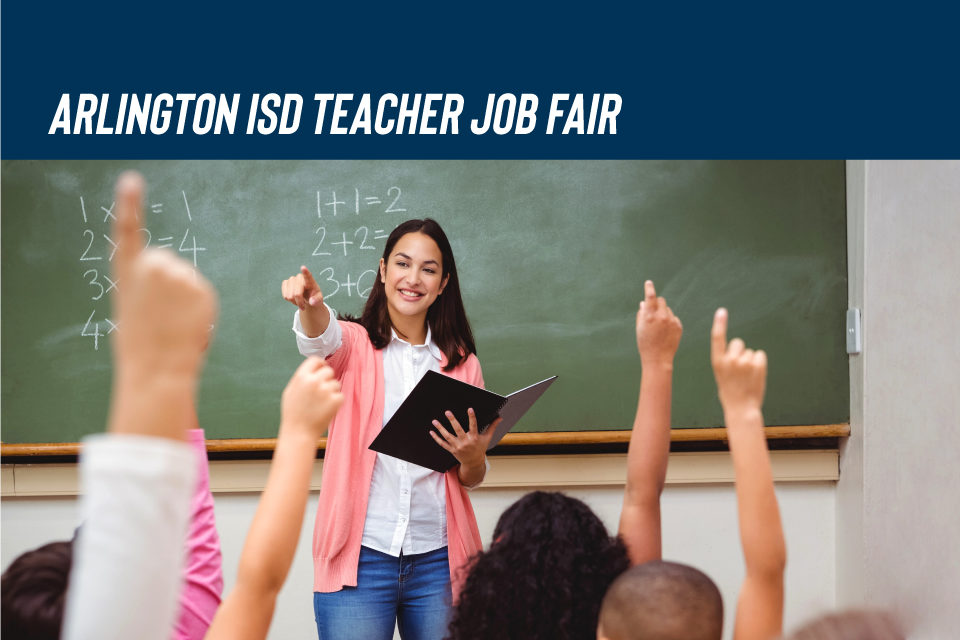 Hale Elementary teacher comes home to teach
Lacy Gregory wasn't even sure she wanted to be a teacher when she was deciding on a career.
Now she can't imagine doing anything else.
"I always say that teaching found me," Gregory said. "I was actually interested in a career in school counseling. I got a job as a literacy aide in a nearby school district from my college just to check out what it was like to work at a school. And I immediately fell in love with working with the kids."
Gregory has been with the Arlington ISD for three years, teaching first grade at Hale Elementary. If you're like her and love working with kids, then circle April 17 on your calendar. The Arlington ISD is hosting its virtual job fair from 9 a.m. until 1 p.m. that day. You can meet with hiring representatives in real time and explore teaching positions in the district for the 2021-22 school year. You can register for the fair here.
Gregory certainly feels at home in the Arlington ISD. She went to elementary and junior high in Arlington before moving to Virginia.
That time as a literacy aide changed her outlook on teaching.
"I immediately fell in love with working with the kids," she said. "I quickly realized that there was a way to make such a big, direct impact as a classroom teacher. I got to working on it right away."
She's made an impact since returning to the Arlington ISD, too. She did story time with her students along with her dog when classes were virtual at the end of the 2019-20 school year. She also isn't afraid to put herself out there, wearing an inflatable dinosaur costume to reach her first graders.
"My favorite part of teaching is just the relationship with all the kids," Gregory said. "They have the ability to make your day so much brighter and when you say something funny and they laugh and you overhear that student say, 'Oh she's so funny' or 'I just love her,' it's just the greatest feeling in the world to know you've created a space where kids want to be and you want to be there, too."
While Gregory got her start in teaching in Virginia, it was her time as a student in Arlington that she remembered. When it was time for her and her husband to make a move, she knew where she wanted to teach.
"I already knew the type of people that were invested in the students in this district, and I wanted to be one of them," she said. "For me, I've always said home is people not places. This, to me, felt very homey to me just because of all the teachers I had."
If the Arlington ISD sounds like the right place for you, too, remember to register for our teacher job fair April 17.