Add a header to begin generating the table of contents
Need this page in another language?
Select from the dropdown at the top of this page.
At-Home Learning Update!

Beginning on Monday, March 30, students will access additional district-selected learning experiences through Canvas. These activities were organized and designed by Academic Services departments to help reinforce learning that has already occurred this school year and will not involve any new instruction.
Canvas is Arlington ISD's adopted learning management system for Grades 3-12. Between March 30 - April 10, it will be used to allow students' access to a variety of instructional resources and activities. During this time, students will also become skilled at logging into and navigating within the system. For Phase 2 learning, students are not expected or required to submit their completed work to their teacher(s) and not all courses are programmed for this phase.
Canvas works in multiple internet browsers on desktop and laptop computers, Chromebooks, and on tablets and smartphones. Learn more about supported browsers. There are also two mobile apps to support At-Home Learning: Canvas Student and Canvas Parent. Learn more about Canvas' mobile apps.
How will the student access Canvas?
Step 1: Click the link for the high school that you attend.

Step 2: When prompted, log into RapidIdentity by entering the student's username (first five letters of their last name + student ID number (lunch number) and the student's unique password.
Step 3: Click on the Canvas application in RapidIdentity.
Step 4: In Canvas, click the "Enroll in Course" button.
Step 5: In Canvas, click the "Go to the Course" button.
Step 6: Explore the Canvas course by clicking on the navigation buttons on the course homepage.
Important note: Once the student has joined the Canvas course, it can be accessed each day by logging into RapidIdentity, clicking on the Canvas application, and then by clicking on the course tile on the Canvas Dashboard.
How do parents/guardians access Canvas?
Canvas allows parents of enrolled AISD students to create an observer account. Learn more about the observer role in Canvas and access the steps for creating an observer account. (Spanish-language version).
CTE Courses
Several of the Arlington ISD's CTE courses meet Mathematics or Science high school graduation requirements.
These courses include: Advanced Animal Science, Medical Microbiology, Pathophysiology, Anatomy & Physiology, Forensic Science, Honors Accounting II, Robotics II, and Digital Electronics
These courses are included in the Canvas course above for each High School. All other CTE courses will be implemented in Phase 3 of the at-home learning plan.
Algebra 2 (30 – 45 Minutes Daily)
Complete parts 1, 2 and 3 of "Irma's Coffee Shop" activity.
You will probably want to break up the three parts of this activity and stretch it out over a five day learning period.
If you do not have access to a graphing calculator at home use the calculator application on the Desmos website.
Online Resource Available
Imagine Math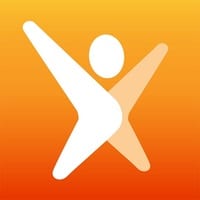 Access Imagine Math through RapidID on the Arlington ISD website.
An online, supplemental software program for students in pre-K through grade and 2 and grade 3+ that teaches the skills and knowledge essential to future success in mathematics.
Imagine Learning at Home was developed to support students and parents at The website provides resources for parents and educators to access and use Imagine Math at home.
Accommodation Resources in Mathematics for Struggling Learners
English III (45 Minutes Daily)
Read your choice of text. As you read, annotate what connections you can make to yourself, other books or texts, and society.
Choose a key scene from a book, TV show, or movie. Change the setting or key character traits. Rewrite the scene to reflect how your changes would impact the outcome.
Draw a comic strip or graphic novel page to summarize a story you read or episode of a TV show you watched.
Research a person you consider a role model. Write a letter or create a presentation explaining this person's importance in your life.
Pick a song you love from the radio. Describe how the author uses the lyrics and sound of the music to send you a message or make you feel certain emotions.
Visit the New York Times list of questions/prompts. Choose a question that interests you, read the short article, and answer the questions.
Compare something you have watched on TV to a text you have read in class this year. List the things the two have in common and the ways in which they are different.
Keep an "At-Home Journal", writing at least 20 mins a day about your experience and reflections of our country's/district's response to this pandemic.
Research pandemics and find out how they were handled historically.
Watch at least one newcast daily, and keep a journal summarizing the information distributed and your reactions. Make sure to alternate the news stations you watch. (Could work in appeals/rhetoric here for English 3/4)
Visit Kelly Gallagher's Article of the Week, choose an article to read each day and write the one-page reflection outline in each article. (Parents may need to pre-read articles for appropriateness beforehand.)
Find and watch a TED talk on a subject that interests you. Download the transcript of the TED talk and analyze how they structured the speech. What made it effective? What was the speaker's main point? How did they build and support that point? Did they use cause and effect structure/problem solution?
Research a topic that interests you and find ways of keeping up with information that is meaningful to you. Build a spreadsheet of information if you need it. Write down notes. Use a note-taking app like Evernote, One Note or Google Keep. Create graphs or graphic organizers. Decide how you might want to share this information: write a blog post, create a Google slideshow, create a Youtube video, etc.
Accommodation Resources in Reading Language Arts for Struggling Learners
Teen Book Cloud - Explore this online collection of enhanced novels, ebooks, graphic novels, videos, and audiobooks, which offers teens and adults of all reading levels access to an amazing range of content.

Ted Talk Recording Form

- Use this organizer when reviewing Ted Talk videos. 

Journaling Tips

- Review these ideas on how to create and keep a journal.
Online Resources for English Language Learners
The following language supports can be utilized across all content areas (ELAR/SLAR, Math, Science, and Social Studies).
Chemistry (30 – 45 Minutes Daily)
Research how to make a simple Cartesian diver. Use the Cartesian diver to show and explain the relationship between volume and pressure to a friend or family member by making a brief video of it in action.
Create a poster for your family that shows what common food, cleaning products, and medicines are classified as acids and bases. Include a picture of the pH scale.
Create a "Household Chemicals Safety Manual". Your manual should provide specific information on the proper use of common household chemicals. Your manual should also include information on the risks that are associated with the misuse of these chemicals.
Investigate various chemistry concepts using virtual lab experiments with ChemCollective.
Online Resources Available
Physics (30 – 45 Minutes Daily)
Create a video using household items to demonstrate one or more of Newton's 3 laws of motion.
Build or draw a roller coaster to illustrate energy transformations and the law of conservation of energy as the height of the initial drop changes.
Research how to make a wave machine with household items. Once it is built, demonstrate crest, trough, wavelength, amplitude, and frequency by making a video or doing a demonstration to a family member.
Ride a bike. As you pedal, think about how force, motion and energy are related. Research work-energy theorem and how this relates to various real world scenarios such as riding a bike.
Explore circular motion:

Watch Carlson's Science Theater and replicate some of the experiments at home.
Figure out how the spin cycle of the washing machine gets the water out of the clothes. Create an infographic to explain how physics makes this possible.
Online Resources Available
Environmental Systems (30 – 45 Minutes Daily)
Investigate how to start composting at home. Discuss with your family and friends the environmental benefits of composting.
Investigate a contemporary science issue such as ocean pollution or genetically modified food. What are the issues and opinions on this topic? What do scientists know and think? What are some possible solutions that have been suggested by scientists? How can you represent these ideas in 3D?
Produce a video that could be used as an advertisement to promote the environmentally-friendly features of a hydrogen car.
Research climate change. Prepare a persuasive speech about how to best prepare the local ecosystem for climate change based on preparations being made in other countries across the world.
Research and discuss where carbon from burning fossil fuels goes and how it impacts the atmosphere.
Online Resources Available
Access HMH Environmental Systems Student Textbook through RapidID on the Arlington ISD website for supplemental reading.
Explore PBS Media Learning-High School and NOVA Science Now for interactive games and videos.
Participate in citizen science projects at zooniverse.org to help scientists and researchers around the world carry out important research such as analyzing fossils to measure climate change, observe images of rocks to help determine atmospheric composition in prehistoric times, and detect plastic build-up on the beaches around the world by analyzing drone images.
Astronomy (30 – 45 Minutes Daily) 
Keep a journal of sky observations nightly. Use your journal to track patterns in the night sky over time.
Research the use of astronomy in early civilizations and in modern times. Do you think astronomy has been more useful to people in ancient times or now? Create a mini-presentation or short video that uses the information you found to support your position.
See our place in space and explore our galaxy, the Milky Way, with the simulation 100,000 Stars.
Explore the night sky and investigate celestial objects using the web-based sky map, Stellarium. Describe to a friend or sibling what celestial objects are, and why they change location in our sky over time.
Solar Week is March 23-27. Participate in daily activities including games, online scavenger hunts and have the opportunity to ask scientists questions with Multiverse at the University of California, Berkeley Space Sciences Laboratory.
Research the development of modern astronomy with this Interactive Big Bang 3D Timeline.
Online Resources Available
Earth and Space Science (30 – 45 Minutes Daily) 
Research climate change and measures being taken around the world to prepare for it. Prepare a persuasive speech about how to best prepare in our local ecosystem for climate change.
Research and discuss how the burning fossil fuels impact the carbon cycle, and the Earth's climate.
Explore the night sky and investigate celestial objects using the web-based sky map, Stellarium. Describe to a friend or sibling what celestial objects are, and why they change location in our sky over time.
Solar Week is March 23-27. Participate in daily activities including games, online scavenger hunts and have the opportunity to ask scientists questions with Multiverse at the University of California, Berkeley Space Sciences Laboratory.
Read about the March 18, 2020, 5.7 magnitude earthquake in Salt Lake City, UT from the U. S. Geological Society. Describe to your family how plate tectonics cause major geological events.
Online Resources Available
Accommodation Resources in Science for Struggling Learners
U.S. History (45 Minutes Daily)
Find a historical political cartoon. Analyze it and explain the point of view of the cartoon. Then, create your own political cartoon about an event, current or past that you learned about.
Interview a friend or family member about a historical event that they lived through (Civil Rights Movement, 1970s oil crisis, Cold War, Watergate, etc.). Create open ended questions to ask them about what they remember, what they experienced, and how it impacted them. Create a report of the interview.
Create a primary source that documents your experiences during this time. Make a journal, a diary, collect newspaper headlines, or something similar to create a record of this major world event.
Create a cause and effect chart to explain the causes of a historical event.
Create a cause and effect chart to explain the effects of a historical event.
Create a timeline of a major event in history's past. Include events, dates, explanations, and an illustration to represent it.
Accommodation Resources in Social Studies for Struggling Learners
TECHNOLOGY APPLICATIONS
FYI - Resources in this section may require login using your AISD Student Google Account. You may need to log out of any non-AISD accounts first.