Add a header to begin generating the table of contents
Need this page in another language?
Select from the dropdown at the top of this page.
Mathematics (30 - 45 Minutes Daily)
Shuffle the deck of cards and deal to each player or create one stack. Take turns drawing and discarding cards until the deck of cards has run out or a player collects exactly $1.00.

You will need to make decisions to problem solve and think through ways to possibly create $1.00.

Ace= $0.01
Two= $0.02
Three= $0.03
Jack = $0.11
Queen= $0.12
King= $0.13

Create a fictional income based on the needs you have and the skills you currently have and could be applied to employment. Use as much factual information as possible to create an income.

Estimate your income by adding up all the money you will receive during the month.
Create a chart or list to record all the things you will spend money on and the amount for each.
Estimate your expenses by adding up the cost of all the things you will buy.
Subtract your total expenses from your total income.
Please consider making wise choices. If your expenses are more than your income, you are spending too much and must reduce your spending or increase your income. If you have money left over, you have a surplus and can consider saving or buying things you need.

Create a chart to record the number of calories contained in each food you eat at every meal (including snacks).

Check the labels on packages, cans or bottles for the number of calories a food or drink contains.
Multiply the calories by the number of servings you actually eat. Include the extras, such as butter, salad dressing, ketchup, etc.
After recording the calories, you consumed each day, find your average daily caloric intake over the seven to fourteen-day period.
Compare your average to the following U.S government recommended average calorie intake amounts.

Females, ages 9-13, 1600- 2,200 calories per day
Females, ages 14- 8, 1,800- 2,400 calories per day
Males, ages 9- 13, 1,800- 2,600 calories per day
Males, ages 14- 18, 2,200- 3,200 calories per day

Create a word problem using the nutritional facts label. Solve the word problem.

Locate the temperatures of the first months of the current year and ordered them in an ascending form. Create a line graph to show how temperatures have been fluctuating. Create a word problem using the data gathered about temperatures. Solve the word problem.
Online Resource Available
Imagine Math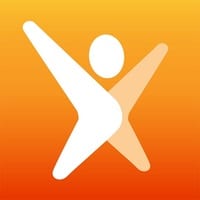 Access Imagine Math through RapidID on the Arlington ISD website.
El soporte está disponible en español para tercer grado - sexto grado.
An online, supplemental software program for students in pre-K through grade and 2 and grade 3+ that teaches the skills and knowledge essential to future success in mathematics.
Imagine Learning at Home was developed to support students and parents at The website provides resources for parents and educators to access and use Imagine Math at home.
Accommodation Resources in Mathematics for Struggling Learners
Calorie Organizer - This graphic organizer helps students track and measure the calories from the food they eat.
Reading Language Arts (45 Minutes Daily)
(15 minutes Reading Activities, 20 minutes Reading Independent Reading Activities, 10 Writing)
Read a text from the HMH into Reading and or HMH into Literature.
Read a text of your choice. Then, write to a friend, the author, or a character about this book or write as if you were the character or author and write to yourself.
Pick five adjectives from a text describing a character and explain how they apply.
Discuss with a family member or friend what aspect of a text read or hear confuses you.
Write a review of (or discuss) a movie based on a story.
Prior to, while, or after reading a book, research the book, its author, or its subject online.
After reading a text, decide who of the characters you would want as a friend, Discuss or write about why you would want them as your friend.
Keep a journal or diary of all the text read or heard. Include within the entry a brief summary of the text, personal connections made, or connections made to other texts. Draw an illustration to support the text.
Reflect on a story read or heard. Think about how the text might change if the main character were a different age or gender.
Write a biography of a character who most interests you most from a story.
Discuss with a family member or write about how a story of your choosing might change if the main character had made a different decision.
Pick the most important line from a text, write about why that particular line is important. Justify your selection with evidence from the text.
Using a notecard or small half sheet of paper, summarize what happened on one side. On the other side, write an analysis of what those events were important.
After reading a text, based on everything you know, what do you predict will happen next.
Read an article from a newspaper or magazine, write a short jot as to why the article interests you and what you learned from the article.
Read a published article online or in print, write a short response as to the author's purpose for writing the article.
Review an ad sent through the mail, on the back of an envelope write a short description of the ad and the author's purpose for writing the ad, notice the font and images used.
As you are reading a book, use sticky notes to jot down key elements of the story and place the sticky note on the correlating page. Once you have completed reading the text, review your notes and discuss the story with a family member or friend.
Ask a family member in what city and year they were born, research what events happened in their birth city during their birth year. Write a summary of your findings.
Think back to your first day of school this year, write a reflection essay about how you felt that day.
Write a letter to your teacher describing your favorite things about their class and your least favorite things about their class. After you complete your letter, re-read your letter looking for edits that can be made.
Phone a grandparent or family member, write a reflection of your conversation highlighting what you liked most about the chat.
Act as a journalist collecting information from a family member about their workday. Jot down notes, question examples: Where do you work? How long does your commute to work take? What are your hours at work? Do you have friends at work? What did you eat for lunch today? What is your favorite part of your workday? Name five adjectives that describe your workday.
Write a letter to your class about a fun time you all shared in music or PE.
Essay Prompt: Think about all of the cool people you know and have learned about. If you could switch places with one of these people who would you choose, and why?
Students may continue their learning using the suggested English/Spanish Language Arts recommendations below.
Istation (K-8)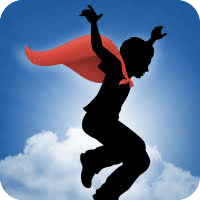 Educators, students, and parents can all extend learning beyond the traditional school day. With Istation Home, students pick up right where they left off at school and can continue on their individualized learning paths at home.  Use the Parent Portal to view a variety of support materials, reports, and activities to help reinforce learning at home.
Istation is accessed through the RapidIdentity application portal.
---
HMH - Ed: Your Friend in Learning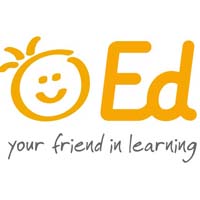 (K-8) - Ed: Your Friend in Learning platform includes digital components that will allow teachers to assign lessons and reading materials to their students.  Students and parents may also use this platform to locate authentic text and activities to support reading development.
Students have online access to iRead. This system is set up similar to iStation and allows students to take a quick needs assessment and then students will be assigned foundational lessons at their level of need.
Rapid ID Login Link https://password.aisd.net/arms/p/applications
---
Students can record their 20 minutes of independent reading on the Reading Log (Spanish). The Reading Log serves as a way for students to track their daily reading time. 
Accommodation Resources in Reading Language Arts for Struggling Learners
English Learner Language Support Resources
The following language supports can be utilized across all content areas (ELAR/SLAR, Math, Science, and Social Studies).
Google Translate

This resource allows you to add any text in your language and translate to the desired language.
Sentence Stems to Facilitate Learning
I know/think….
I want to know….
_______ is like….
______ reminds me of….
______ makes me wonder…
The _____ might be….
I predict that the _____ will….
This is similar to/different from….
I think _____ probably means _____ because….
What interests me is….
This happened before when….
It's probably because….
I think _____ could _____ because….
I learned….
_____ can explain _____ because….
We still need to know….
I still don't understand….
One thing I understand better is _____ because….
_____ proves _____ because….
I need to find more information about….
One question that still remains is….
Science (30 Minutes Daily)
Go on walks or ride a bike in your backyard, neighborhood, or community to observe the natural world around you; encourage your child to ask questions.

Observe living organisms. Identify and describe the structures and functions that help them survive in their environment.
Observe interactions between living and nonliving elements in an ecosystem. Record and explain the interactions between some living and nonliving elements.
Predict patterns of change in shadows throughout the day from morning to night and then record the changes the following day. Discuss the actual results compared to the predictions.
Observe, describe, and draw the appearance of the moon, including the moon phase each night or morning.
Discuss how force, motion, and energy are related and are a part of everyday life such as riding a bike, bouncing a ball, etc.

Watch the local weather forecast together and discuss predictions in weather.
Research how to make a rain gauge from a recycled water bottle to use at home. After constructing the rain gauge, gather data and create a graphical representation of rain data for the next week.
Identify and make a list of various energy sources in your home, including mechanical, light, thermal, electrical, and sound energy.
Show your child a series of photos of themself from birth to the present and talk about the many ways they have changed. Talk about how some traits are inherited, like eye color, ear lobe shape, widow's peak, etc.
Online Resources Available
Access HMH Texas Science Fusion Student Textbook (Read About Science) through Think Central in RapidID on the Arlington ISD website for supplemental reading.
Este recurso también está disponible en español.

Discover Scholastic Learn at Home for day-by-day projects to keep reading, thinking, and growing in cross-curriculum journeys.
Accommodation Resources in Science for Struggling Learners
Social Studies (30 Minutes Daily)
Share stories about heroes in your family, friends, or community. Use family photographs, newspapers, books, or the internet to research them. Create a report about that person's accomplishments and contributions.
Use a map, globe, or atlas to discuss how to use a map. Identify specific places, map tools such as a compass, key, legend, or scale, and use directional terms such as north, south, east, and west to identify other places. Make it an "I Spy" game using directional and geographic terms.
Use a newspaper, news magazine, TV news program, or online news to discuss how to understand the news with your student. Students should read an age-appropriate news story and then create a summary of the story using sentences or pictures.
Create a cause and effect chart to explain the causes of a historical event.
Create a cause and effect chart to explain the effects of a historical event.
Create a timeline of a major event in history's past. Include events, dates, explanations, and an illustration to represent it.
Interview a family member or friend about a historical event that they lived through. Students should work with an adult to create and ask open-ended questions about what that person remembers, how it made them feel, and how it impacted them. Then create a report of the interview.
Create a primary source that documents your experiences during this time. Make a journal, a diary, collect newspaper headlines, or something similar to create a record of your experiences over the next few weeks.
Draw a map of the United States from memory (without looking). Then compare it to a map to see how accurate you were. After studying the correct map, try it again without looking to see how much you improved.
Accommodation Resources in Social Studies for Struggling Learners
Technology Applications (20 - 30 Minutes Daily)
FYI - Resources in this section may require login using your AISD Student Google Account. You may need to log out of any non-AISD accounts first.