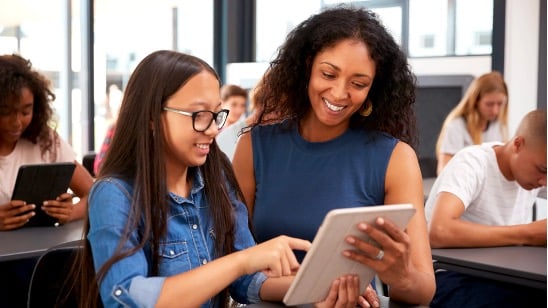 Can you believe that we are already halfway through the school year? It always amazes me how quickly time flies and how much a group of committed individuals can collectively accomplish in a relatively short amount of time. It is easy in education to become distracted by the rhetoric and the happenings of the world. As teachers and educators, we have a front row seat to each of those things. But, the moment a young person walks into our classroom, we are gifted with the opportunity to refocus ourselves on their service and support to ensure they have the skills needed to contribute back to society in the way they desire. Kids and their learning come first.
Acquiring new skills takes time and focus. Each time a learner is introduced to something new, it builds on prior knowledge and has a compound effect generating new levels of mastery and proficiency. Slowly, the student increases her capacity to make new connections, ask more informed questions, generate new opinions and ideas, and apply new knowledge to more effectively react to and solve real challenges that impact her life. This happens when the student acts with intentionality and purpose. So how do you help students increase their personal drive and ownership to achieve new growth? One important way is through goal setting.
Chase Nordengren, a researcher with NWEA, shared, "Goal setting… gets students involved in reviewing their assessment results, working with their teachers to set reasonable but aspirational goals for improvement, and continuing to drive their learning with frequent reference to those goals." In fact, according to research published by Robert Marzano in 2009, the act of goal setting can produce an increase in student gains by 18 to 41 percentile points! The simple fact is that when we have an awareness of where we are, where we are trying to go and have a plan to get there, it makes a real difference in our achievement. Goal setting motivates students and moves learning from a mandate to ownership.
As you think about introducing goal setting to your learners, here are a few things Nordedgren asks us to consider:
Start early. Students can begin setting goals as early as kindergarten! You'd be surprised how quickly students begin to see the relationship between setting goals and the learning outcomes they experience.
Do it routinely. Students should be setting goals connected to skills that they will continue to work on and develop. Tracking progress is motivating! Things you could consider are goals and progress monitoring on reading levels, performance on classroom or curriculum assessments, growth on technology-based applications such as Imagine Math or Istation, etc. The key to goal setting is that students set a target and come back routinely to check against that target, celebrate and/or adjust.
Make is visible. Goals that are visible and seen are worked on. What is out of sight is out of mind. Teachers can use a variety of ways to make goal setting visible including using anchor charts, graphs, student data-tracking folders and goal-setting worksheets.
Keep it relevant. Allow students to have ownership in the goals they set. Goals should be connected to areas where they are individually striving to improve. This increases a student's sense of agency and autonomy. Nordengren states that when "goal-setting teachers serve as directors of learning: breaking larger goals down into skill areas, suggesting goals based on skills students are missing, and outlining the steps necessary to get to a particular goal, but ultimately leaving selection of the goal itself in the hands of students."
In January, we start a new year. We are provided with the opportunity to reflect on our practice and try something new. I invite you to consider goal-setting with your students. Pick one area. Give it a try. You'll be pleasantly surprised to see the difference it will make!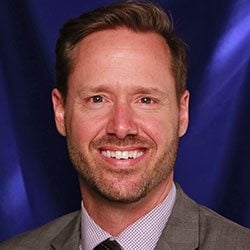 DR. STEVEN WURTZ