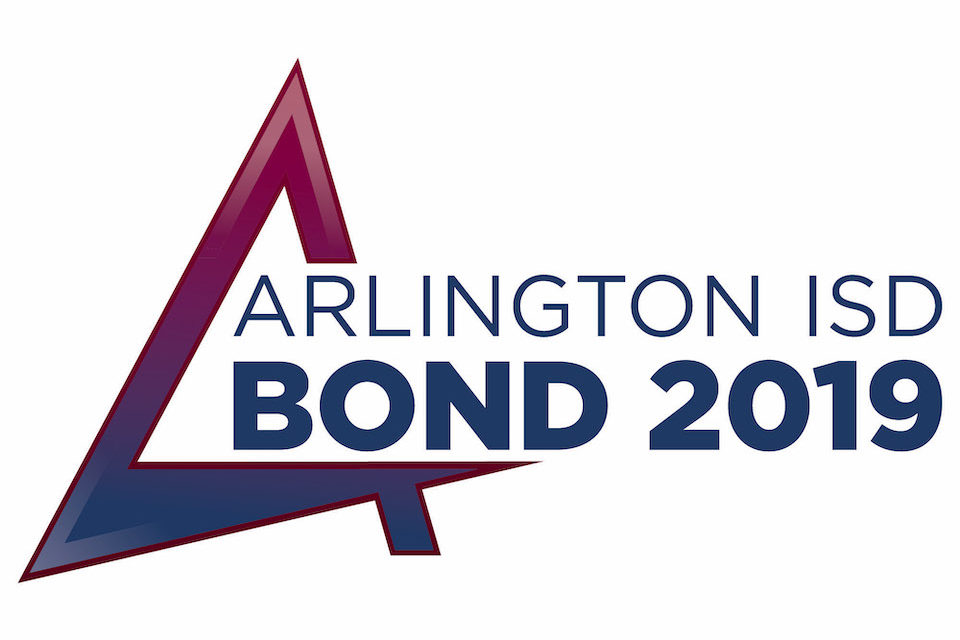 Nov. 5, 2019 – Voters approved the Arlington ISD's $966 million bond proposal on Nov. 5, 2019. "On behalf of the Arlington ISD, I want to thank our community for voting in support of this bond package," said Arlington ISD Superintendent Dr. Marcelo Cavazos. "Thank you for your continuing commitment to our students and faculty. This bond package is designed to improve facilities, provide access and equity for all of our students and build on the progress recognized through the 2014 Bond program."
 
 
The 2019 Bond will fund the following prioritized needs:
Rebuild four aging schools
Additions, renovations and furnishings for full-day Pre-K classrooms
Junior high and high school fine arts/dual language academies
Renovations to address facility condition and life cycle needs at all campuses
New playgrounds and shade structures for all elementary schools
An addition to the Dan Dipert Career + Technical Center to meet program demand and allow for program expansion
Renovations to create a third districtwide competition athletic field at Martin High School and improvements to Wilemon and Cravens fields
Upgrades to athletics facilities and fine arts spaces at all secondary schools
Classroom additions at select campuses to right-size for enrollment and program capacity
New fine arts instruments, uniforms and equipment
New school buses and service vehicles for program needs, hazardous routes and replacement of older vehicles
Additional security cameras and upgrades to security, safety and communications systems at all facilities
Technology upgrades for network infrastructure and replacement of staff and student devices
A full list of projects included in the 2019 Bond is available at the Bond 2019 website.
The bond program can be implemented without an increase in the District's debt service tax rate.
"On behalf of the Arlington ISD Board of Trustees, thank you to our community for making our children's education a priority," said Arlington ISD Board of Trustees President Kecia Mays. "Together we can ensure every one of our students receives an outstanding educational experience that prepares them for their future."
The new Bond program was developed through a comprehensive facilities assessment and an extensive study conducted by a 37-member Capital Needs Steering Committee comprised of parents, teachers, principals, community members, business representatives and college and university representatives. The committee evaluated and prioritized the district's identified capital needs, which included evaluations of instructional priorities, enrollment trends, building conditions, transportation, security, technology and more, through 2025. Through a series of meetings, community dialogues and surveys, the committee reviewed and analyzed the district's capital assessment and listened to the community's priorities and questions. In June, the committee reported its findings to the AISD Board of Trustees and recommended a bond program to fund the priorities. The Board unanimously voted to call the Bond 2019 election on Aug. 13, 2019.
All projects in the 2019 Bond will be implemented within five years. Visit the Bond 2019 website to learn more and follow the progress.