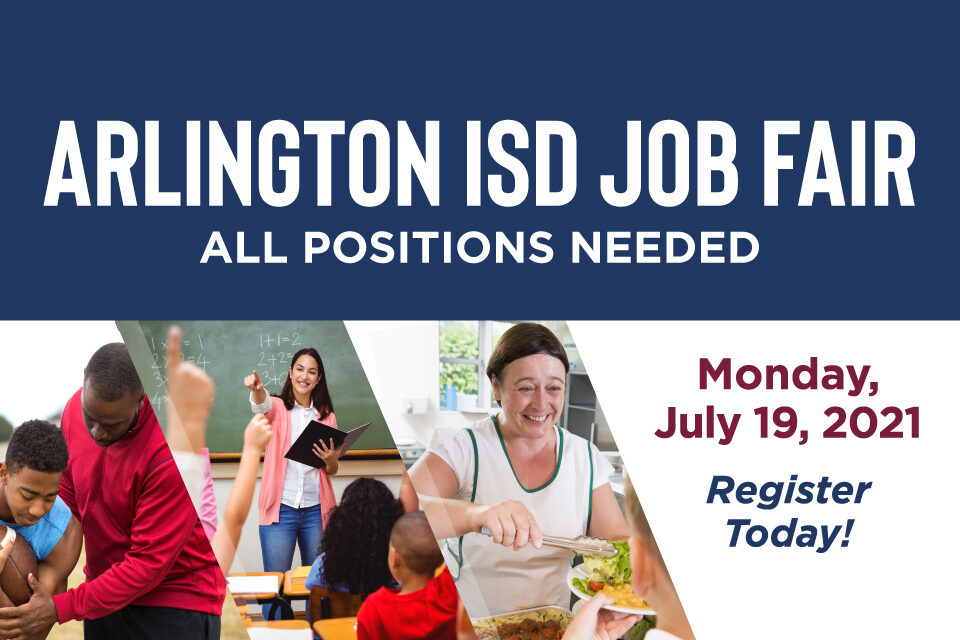 The Arlington ISD is looking for teachers to join the family of educators for the upcoming school year. The district is hosting a job fair for teachers and a host of other positions on Monday, July 19, from 4 to 7 p.m. at the Dan Dipert Career and Technical Center (2101 Browning Dr., Arlington, TX 76010).
Whether you just graduated from college, or you've been in the game and are ready to switch things up, the Arlington ISD is the perfect fit for you. Our competitive pay is enough of a reason to join our team of more than 4,000 teachers. Just in case you need more, our district is located in the heart of the Dallas-Fort Worth Metroplex, so we're only a quick drive from wherever you are in the area. We focus on leadership development and advancement, no matter if this is your first year of teaching or 40th. You can also enjoy vacations with your family and friends while on break in the spring, summer and holiday season.
Joining the Arlington ISD team means you have the opportunity to change lives and provide students with an educational experience like no other district in the state. From STEM classes to fine arts and everything in between, there are plenty of areas in our schools that need passionate teachers who are devoted to giving students the best education. Our district's commitment to giving students more than a remarkable education starts and ends with you.
If you're ready to make a positive impact on students' lives and open their minds to endless possibilities, then apply now and come out to the job fair on July 19 to join the family. Register today at Eventbrite.com. At Arlington ISD, you will do more than teach. You will shape the future! For more information on the job fair, please visit aisd.net/careers.