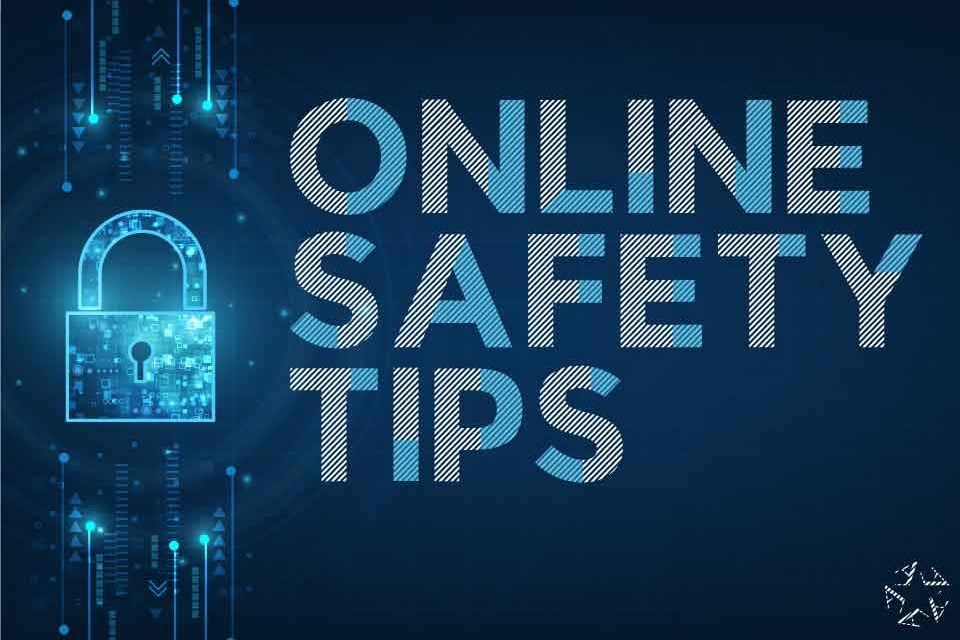 Practicing Online Safety Should Still Be A Priority 
Online safety has always been important for students. In fact, all students in grades K-12 in Arlington ISD receive dedicated yearly instruction on digital citizenship through their campus library programs. But now that schools are closed and students have to do almost all of their work online, online safety is even more essential.
Here are five tips for students to keep in mind when they go online and five tips for parents to help their students stay safe.These are really just the tip of the iceberg though. Search online for more tips or visit the links below.
STUDENTS
1)
Don't
share
personal information
, like your address, phone number or school
.
Protect your privacy and avoid sharing details about you or your family. If an app or someone online asks for these details, that could be a warning that they are not safe or trustworthy. Check with a parent or
a
trusted adult. And don't share photos with someone you don't know.
2)
Treat the internet like it is the real world.
In the real world, you have to be smart and
you have to
be careful. For example, when you cross the street, you look both ways
before you cross
so you don't get hit by a car
. The same is true online. Be smart and be careful. Keep an eye out for danger. There are a lot of fun, educational and entertaining things online. But there are also people and programs that are dangerous. If you are confused or unsure about anything you see online, talk to a parent, teacher or trusted adult.
3)
Make sure you have
strong
passwords and don't share them with anyone (except parents).
Strong
passwords should have a variety of characters, including uppercase and lowercase letters, numbers and symbols. And don't ever share your passwords with other people, including friends
.
(
It is good to share passwords with your parents though.
)
4)
Remember, nothing is ever completely private online.
Many people may see what you put on the internet, including lots of people you never expected. So only post content that you're ok with everyone you know seeing.
5)
Make the internet safe for
everyone
by treating others online with respect and kindness.
Don't ever post things that would hurt another's feelings.
Reject bullying and instead use the internet to encourage others. "Treat others as you want to be treated." And if someone is unkind to you, bullies you
,
or sends you mean or threatening messages
online
, talk to your parent, teacher or a trusted adult
right away
.
PARENTS
1)
Learn about online safety and how it relates to your kids
. You have an important role to help educate and protect your kids. Know the dangers
online so you can help your
kids
avoid them
. And be sure that you practice good online safety habits
yourself so you can protect your family
.
Check out these links for more info:
2)
Talk with your kids about internet safety.
And don't wait. Do it right away.
Your kids are already online, so it's never too early to
start talking about this
.
Set boundaries if needed and let your kids know that you are there to help them. Let them know that they can trust you and encourage them to share with you whenever they encounter things that they are unsure of or concerned about online.
3)
Use the settings on your devices and through your internet provider to block content your children shouldn't access.
4)
Make sure you have up-to-date antivirus software on your computer.
5)
Set a good
example.
Practice good online (and real world) etiquette and set a good example for you
r children. If you treat others with respect, you can encourage and expect the same from your children.
Parents, learn more through this course on Canvas.