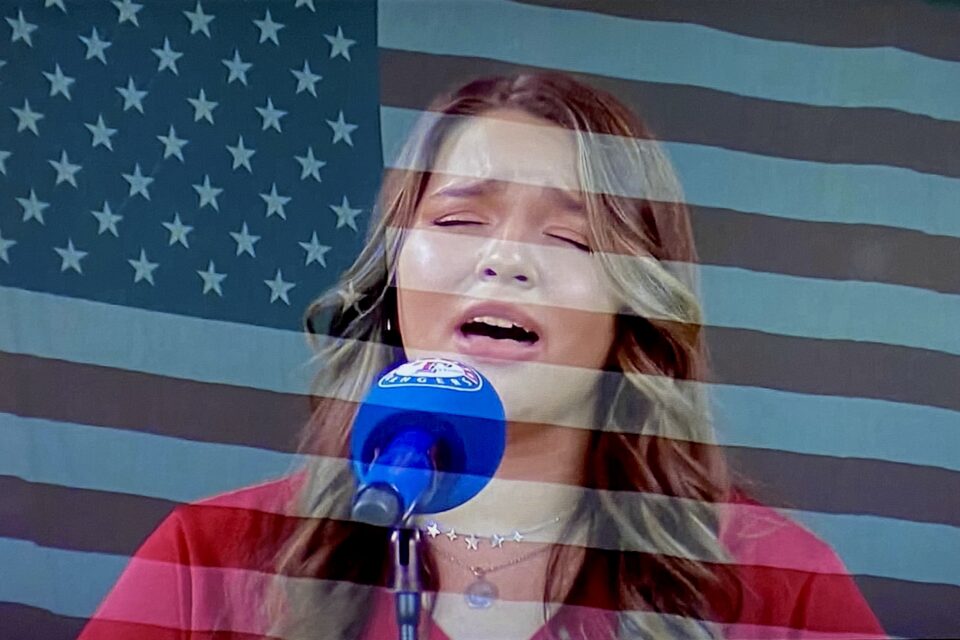 Kiara Mullins is an Arlington ISD superstar in the making.  
Mullins, an Arlington native and senior at Martin High School, makes Arlington ISD proud with her radiant voice. She recently represented the district by performing the national anthem at the annual State of the District address sponsored by the Arlington Chamber of Commerce, Arlington ISD's 2021 convocation, Ignite 2021, and before Friday night's Texas Rangers game against the Astros. 
What better way to get to know the girl behind the stellar voice than by asking her a few questions?  
How long have you been singing/performing?  
Part of me wants to say forever but technically 7-8 years. I began performing in junior high through an artist development program at Destiny Studio. Then I evolved into an independent music artist. I have had the opportunity to perform all around the Metroplex at festivals, open mics, private, civic and (of course) school events. I have also had the honor of making the 2020-2021 All-State Choir and winning Martin Idol 2020 as a sophomore. 
Who are your greatest influences?  
I have had countless influences growing up. My first ever influence was Judy Garland (Dorothy in Wizard of Oz), then Elvis Presley, Shania Twain, Taylor Swift, Stevie Nicks and The Aces. Those are just a few, the list goes on and on. My greatest influence is my dad. He was the one who introduced me to music through guitar and encouraged me to pursue my dreams in music.  
What are your Favorite class and teacher?  
It would be impossible for me to narrow it down to just one teacher. My choir directors, Ms. Owens, Mr. Corder, Ms. Epley and Ms. Ray have all helped me improve in so many aspects of music. Whether it be technical, musical, or on the performance side of music, they have helped me to flourish. All my mentors keep me going with their encouragement and the time invested in gaining the confidence to follow my dreams. 
How does it feel to perform at Arlington ISD events? 
It is an incredible honor. Honestly, saying it is an honor is an understatement. I have been an Arlington ISD student my whole life. I am proud to represent my school and district in the most patriotic way possible through the national anthem. It is always an exciting and humbling experience to perform for my community. My great grandfather threw out the first pitch at a Rangers game at 103 years old. Go Rangers!  
Mullins dedicated her performance to her great grandfather's memory.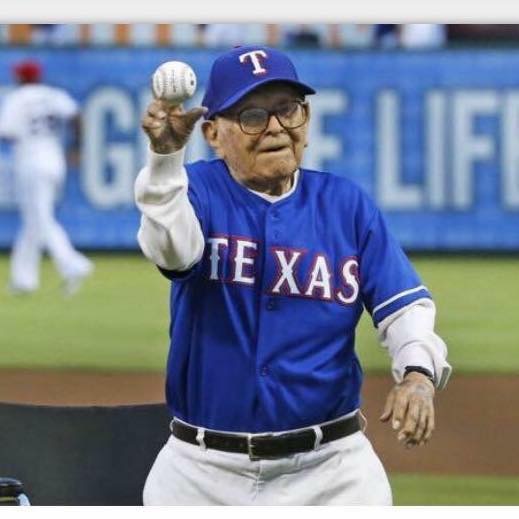 What are your plans after graduation?  
This year I have released two singles and I am working towards a five-song EP. I plan to continue my artistry throughout college. My dream school is Belmont University in Nashville, Tennessee, to pursue a degree in Commercial Music.
 To learn more about Kiara, visit her website here and listen to her music here.