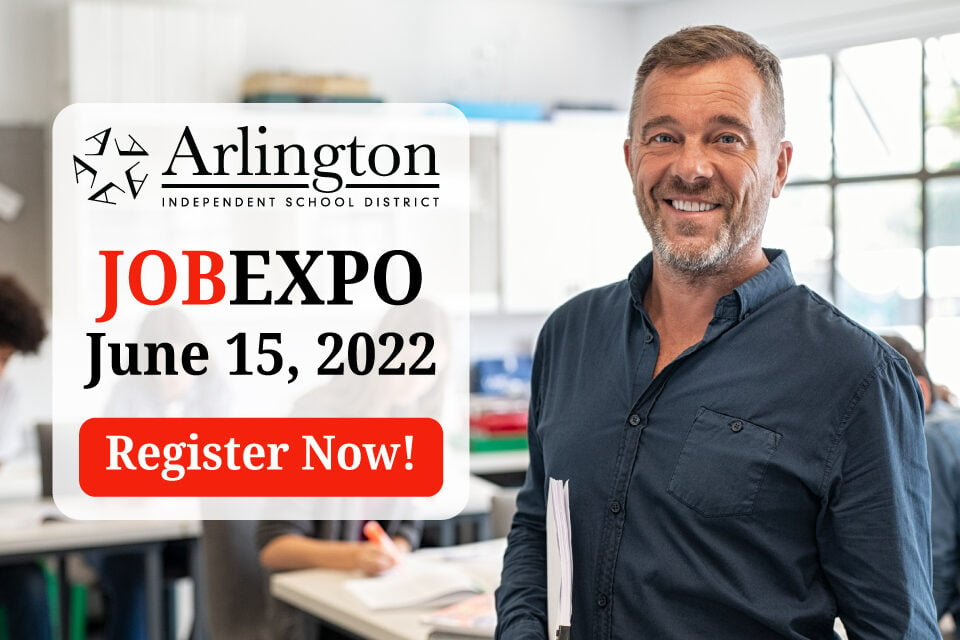 Want to be a teacher in the Arlington ISD? We've got the job expo for you. Want to drive a bus? We've got you covered. How about work security? Yep, that too.
Attend the all-positions job expo!
The Arlington ISD is hosting an all-positions job expo from 10 a.m. until 1 p.m., on Wednesday, June 15 at Sam Houston High School.
This expo is designed to meet people at the job they want, whether your dream is to be a full-time teacher or a substitute teacher in one of the highest-paying districts in the Metroplex.
"This is a great opportunity for anyone seeking a career in education," said Arlington ISD assistant superintendent of human resources Scott Kahl. "We've really put everything under one roof. We are filling openings from teachers and administrators to teaching assistants, bus drivers, custodians, food service, security, grounds and administrative staff. If you want to discover all the different positions available in a school district, this expo is for you.  We've got openings throughout the system and people ready to help you take the next step."  
Teachers joining the Arlington ISD come to a district that pays first-year teachers $60,400 and has given full-time employees raises of 4% percent for those on the teacher salary scale each of the last three years.
The Arlington ISD also offers overtime opportunities for hourly employees as well as year-round pay and flexible scheduling.
There will be Arlington ISD employees on-site to assist you in applying for jobs. There will also be hiring managers and representatives for different departments at the expo for on-the-spot interviews.
If working in the Arlington ISD is right for you, register here to come to the expo. We'll see you June 15.