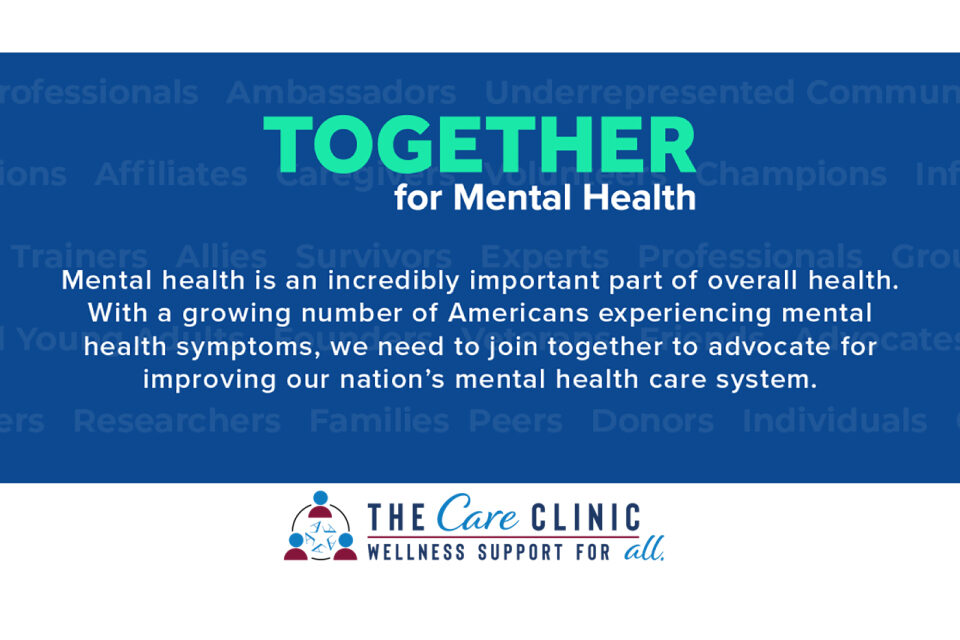 The end of May marks the end of classes – and the end of another school year affected by COVID-19. Fittingly, May is also Mental Health Awareness Month. Mental health is always important, but the pandemic has made it even more so. The good news is that many are now seeking help, and the Arlington ISD is committed to providing it.
Care Clinic
The Arlington ISD Care Clinic is a helpful resource that provides counseling support to students, faculty and staff. The clinic has over 25 therapists to help clients with self-discovery, developing confidence, managing emotions, embracing self-acceptance, eradicating negative emotions and coping skills and strategies necessary for mental peace.
"The Care Clinic is about honoring and meeting students where they're at," said Tammy Thain, Arlington ISD special education counselor. "Kids have been through a lot of changes with some even experiencing anxiety, and the clinic is doing a great job of servicing students through counseling.
"It's hard to find therapists right now since there are such long waitlists. This is great for our students because through the clinic, they have access to local mental health services. I love the opportunity to serve students in a different, meaningful way."
Through the clinic, any student and staff member can receive up to six free counseling sessions from the district's licensed therapists. With sessions outside of school hours, counselors can pay closer attention to students and dive deeper into conversations without the rush of getting to class.
"The same way we show concern about physical health should be the same compassion and understanding shown for mental health," said Dr. Keijuanna Jackson, student outreach services facilitator. "We have to learn to stop pushing people past their mental capacity and recognize when they're overexerting themselves. The Care Clinic is showing people in the district that we prioritize them, and we're investing in resources to provide real help."
Together for Mental Health
The goal of the National Alliance on Mental Illness is to amplify the message of "Together for Mental Health," and the only way to do that is by continuing the conversation surrounding mental health. It's imperative to raise awareness and erase the stigma behind protecting mental health so people can become more comfortable seeking help when they need it. 
During the past school year, the Care Clinic has helped many and will continue to do so in the fall. The clinic will resume receiving referrals in August 2022. Please contact the guidance and counseling department at 682-867-7534 for information on counseling or other social and emotional resources.