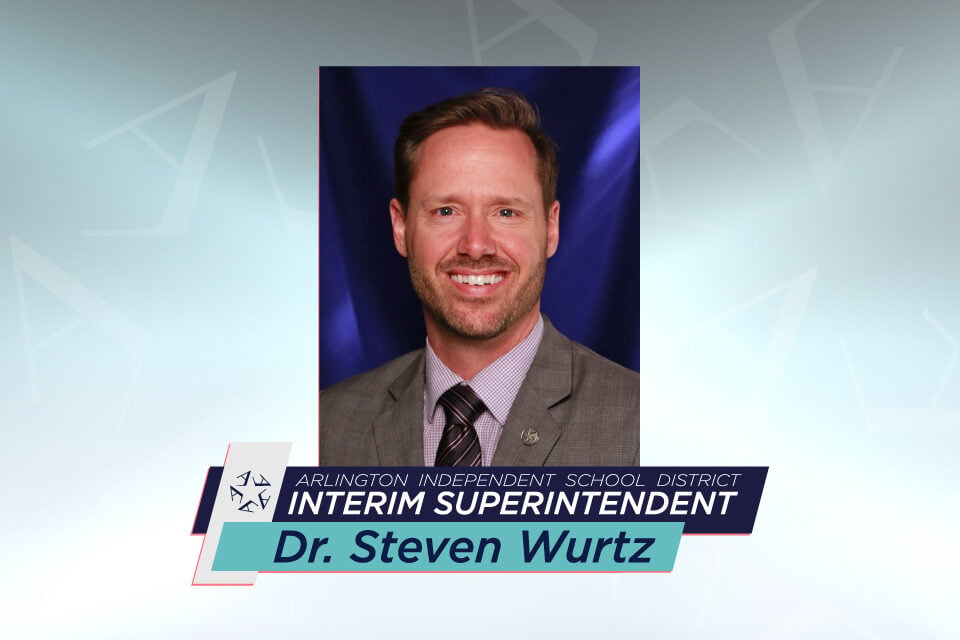 The Arlington ISD Board of Trustees voted tonight to appoint Dr. Steven Wurtz as interim superintendent as they continue the search for a permanent replacement for Dr. Marcelo Cavazos, who will retire in August.
"We are pleased that Dr. Wurtz will serve in this role and we're confident he'll provide steady leadership during this transitional period," said Melody Fowler, board president, Arlington ISD. "He has a firm understanding of the district's strategic priorities, and we know he is committed to delivering superior educational opportunities to our students."
Wurtz brings a wealth of experience and a proven track record of educational leadership. He started as a bilingual teacher in the Irving ISD in 2000 and quickly advanced to become an assistant principal. He also served as a principal in the Grand Prairie ISD, then returned to Irving ISD as principal and division director of elementary schools. Ten years ago, he accepted the position of area superintendent of elementary schools in the Arlington ISD and a year later was named the chief academic officer.
"I'm honored to fill this role," said Wurtz. "My main focus will be maintaining a high-quality learning experience, ensuring smooth operations and fostering a positive environment for students and staff."
Wurtz will assume the role of interim superintendent on Wednesday, June 14. Dr. Cavazos will serve in an advisory capacity through Aug. 31, 2023.