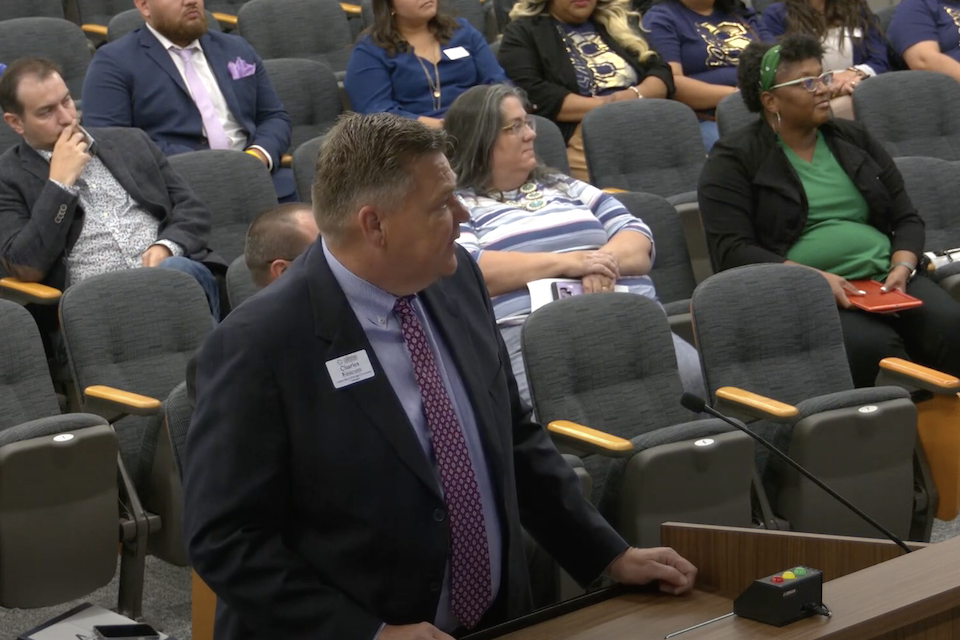 Committee chair presents to Board of Trustees
The Citizens Bond Oversight Committee gave its annual report at the last Arlington ISD Board of Trustees meeting. Charles Finicum, the committee's chair, presented at the June 29 meeting and offered observations and recommendations related to the district's 2019 Bond program.
Read the report or watch the presentation below.
"I want to first extend our gratitude to you for your service," interim superintendent Dr. Steven Wurtz said at the meeting. "As you know, they help us in our decision-making when it comes to the implementation of our 2019 Bond."
The CBOC was established to provide transparency and enhance public confidence in the use of proceeds from the sale of bonds authorized by Arlington ISD voters on Nov. 5, 2019. The 2019 Bond package includes $966 million to improve facilities, provide access and equity for all students and build on the progress recognized through the 2014 Bond program. This bond package is addressing needs in four areas: facilities; transportation; safety, security and technology; and fine arts.
The CBOC accomplishes its charge by following the district's bond program progress and reporting its findings and recommendations to the Arlington ISD Board of Trustees (read the CBOC's charge). The oversight committee meets on a quarterly basis to receive updates on implementation progress and tour bond construction projects and then develops its annual report.
This was the second annual CBOC report for the 2019 Bond.