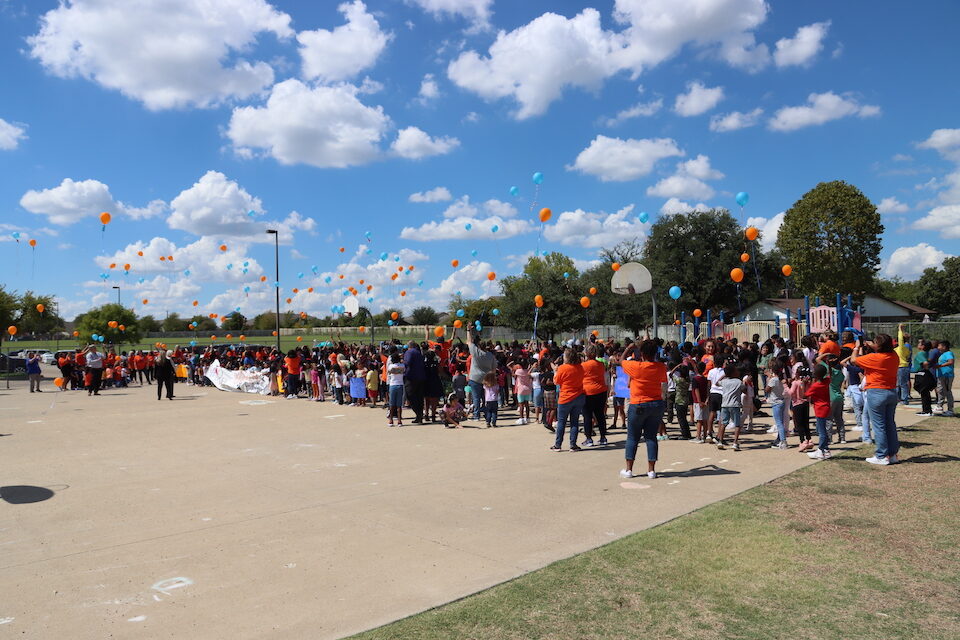 Burgin Elementary host balloon release to honor namesake
One month after Arlington ISD namesake Robert "Bob" Burgin passed away, Burgin Elementary School students and teachers released hundreds of blue and orange balloons into the sky this week to honor and remember him.
His wife, Tillie Burgin, and family members were among those in attendance at the balloon release. The entire school participated in the event, and teachers even wore custom blue and orange Burgin shirts to honor the namesake. Kids were eager to hold balloons with Burgin's favorite Bible scriptures tied to the ribbon.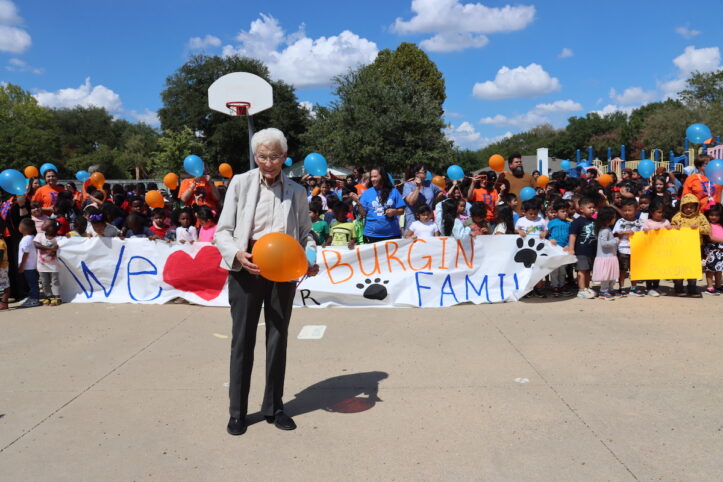 "We tied some of his favorite Bible verses to the balloons so when the balloons descended, it would help spread his message," said Burgin principal Carin Tufts. "I'm very happy that I was able to do something to help give back to the Burgin family. They give so much here to our teachers, kids and staff, so it was a blessing to be able to give something back to them for once."
Tufts and the Burgin family gleamed with pride as they saw little ones smiling and laughing as they released the balloons into the air and held a banner that read "We love you, Mr. Burgin."
Costco heard about the release and decided to bring more joy to the celebration by donating 500 backpacks and 60 boxes of pizza for the kids to enjoy.
"It's a blessing for me to experience this," said Tillie Burgin. "It's just a part of our journey with this school and who we are. This is the most special school in the world."
Bob Burgin was known for his passion for education and commitment to teachers, students and lifelong service. His legacy will certainly live on in Arlington ISD.