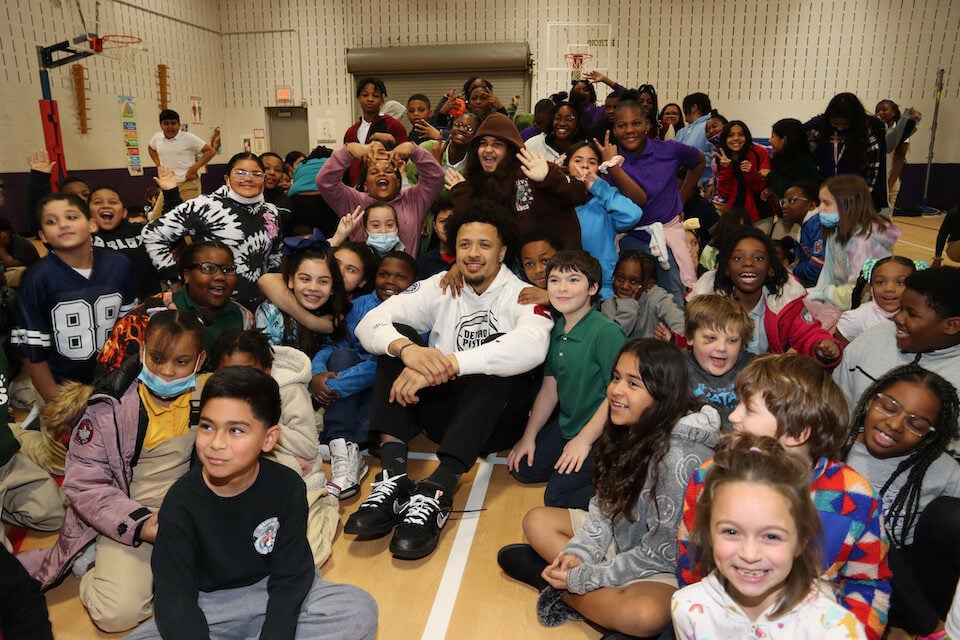 Cunningham was No. 1 pick in 2021 NBA Draft
Students at Larson Elementary and Barnett Junior High were in for a huge surprise when NBA player Cade Cunningham visited his old stomping grounds to give them a hefty check. Cunningham donated $10,000 to Larson and Barnett to establish Cade's Care Closet, a room in each school that will provide students with toiletries, hygiene products and non-perishable snacks.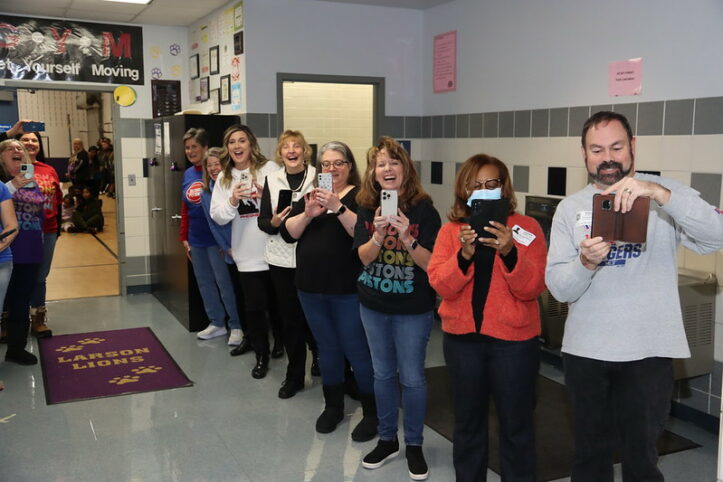 In December 2022, the Detroit Pistons guard announced his $70,000 donation across five schools in Detroit and two schools in Arlington and Grand Prairie. Before Monday's Mavericks and Pistons' game, Cunningham dropped by his elementary and junior high schools to present the checks.
"This is a crazy, full circle moment for me," said Cunningham. "It's surreal more than anything, and it's a blessing to be able to do something like this – to be back in my school and be able to help out and provide care for the students is amazing. I want to be an example for them to come back to where they're from and give back."
Cunningham intended to surprise students, but he was in for a surprise, too. When Larson principal Natasha Epps found out Cunningham would be visiting, she arranged for all of his former Larson teachers to show up and show some love. As Cunningham walked toward the gym entrance to meet the kids, he was shocked as he spotted over a dozen teachers lined up to greet him with big claps and even bigger hugs.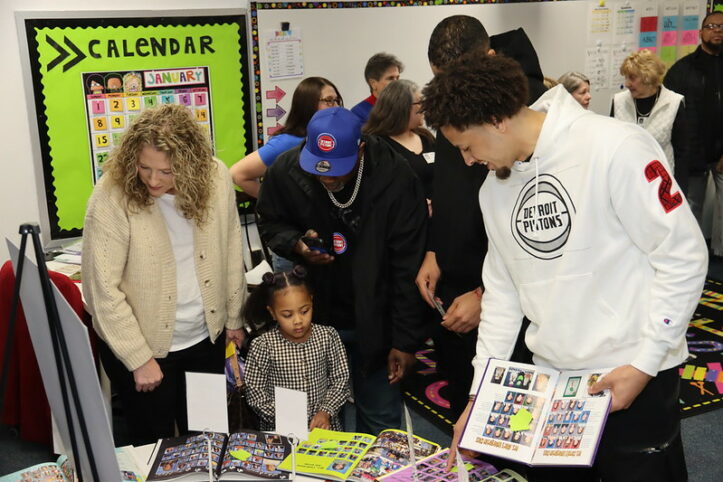 "On the way here, I was thinking about all my old teachers, and to turn the corner and see everybody right there was crazy," said Cunningham. "I was definitely surprised."
After Cunningham presented the check to Larson, he flipped through yearbooks pointing to his childhood photos. Alongside the pictures were the words "NBA Player" or "Professional Athlete" denoting what he wanted to be when he grew up. It looks like he hit the nail on the head.
"This is so impactful for our students, because he [Cade] is a Larson Lion," said Epps. "He's the definition of the American dream that education is the key to success in any and everything that you do. He gives hope to every student in Arlington ISD to pursue your goals and your dreams because that's exactly what he did."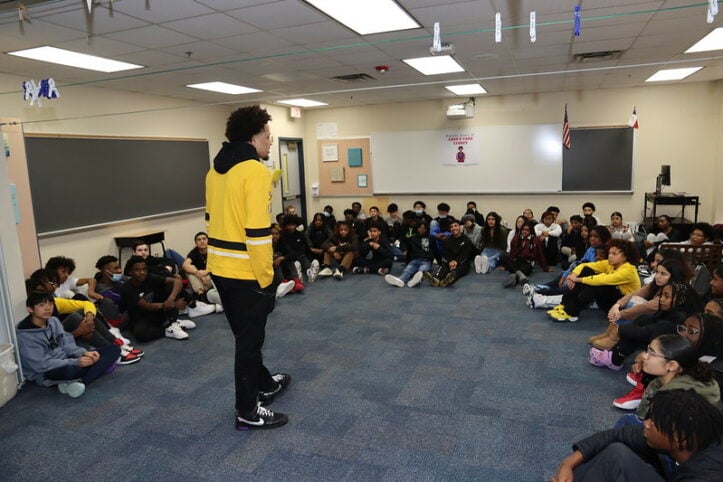 While at Barnett, Cunningham spoke to seventh- and eighth-grade boys and girls basketball team players about resilience and facing adversity. The students were all ears and couldn't resist asking questions about his athletic career at Barnett under coaches Allen Wellington and Aaron Dozier.
"You have to be willing to work hard and ready to learn," said Cunningham. "It could be the janitor or the people feeding you at lunch, but you can learn from anyone. Be consistent with your mindset and come in with a positive attitude every day.
"If you try to positively impact every room that you come in, then you'll be fine at whatever you want to do."