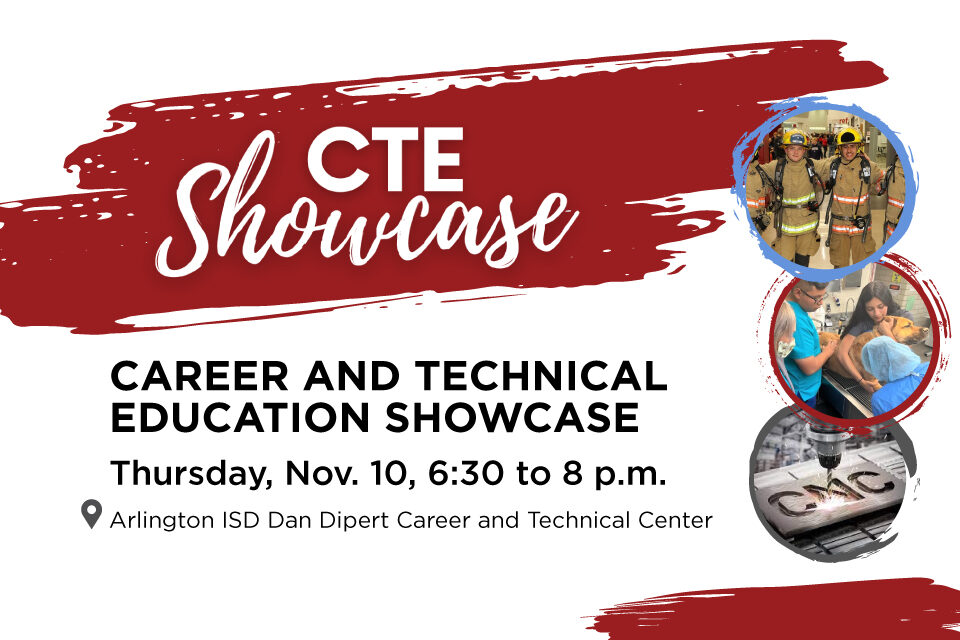 Career and Technical Education
Want to know about the Career and Technical Education (CTE) offerings the Arlington ISD has?
You're in luck as the district is hosting a CTE Showcase Thursday night, Nov. 10, from 6:30 to 8 p.m. at the Dan Dipert Career + Technical Center.
The showcase is designed for eighth-, ninth- and 10th-grade students and their parents. You can find out about the CTE courses that are available at our high school campuses as well as the upper-level courses at the CTC.
Current CTE students and teachers will be on hand to talk to you and show what they are doing in classes. You can also meet with administrators and counselors to set up a plan for CTE success. There will also be general information sessions every 15 minutes during the showcase.
There's a Career and Technical Education class to fit whatever your interest is, from agriculture to architecture and health science to hospitality and everything else in between. You can find out more about our CTE department here.