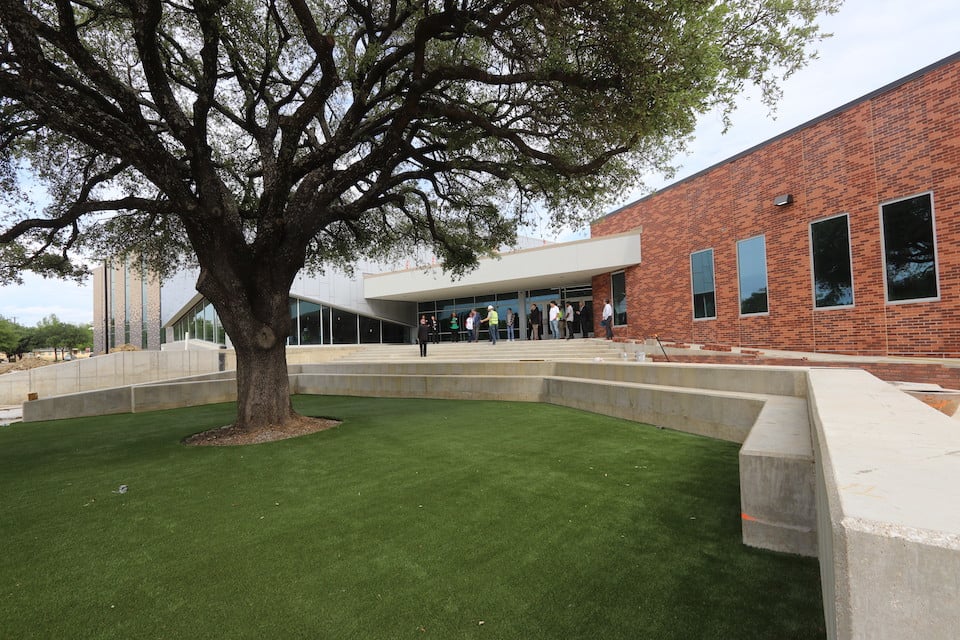 New Berry and Thornton elementary schools to open next school year
The Citizens Bond Oversight Committee met this week to start working on its annual report to the Arlington ISD's Board of Trustees. But first, the committee members got a tour of the future Berry Elementary.
The new Berry is under construction and scheduled to welcome students for the first time at the start of next school year in August.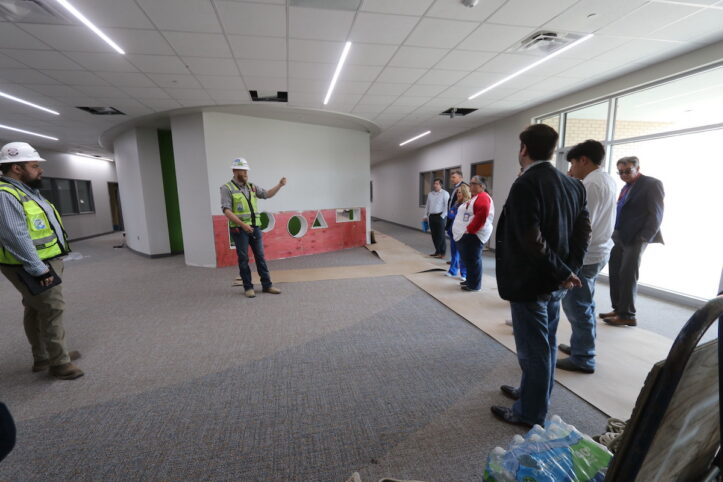 Under construction since December of 2021, there is still a lot of work to do, with flooring, painting, landscaping, and a whole lot more, but the building is now just a couple of weeks away from starting to receive furniture. The committee members walked through the 105,000 square-foot two-story facility that features pods for each grade with five classrooms each, a media center, fine arts classrooms, STEM labs, a makerspace room, collaboration spaces, outdoor areas and more.
The future Berry is one of four school replacements funded by the 2019 Bond, an effort to modernize the district's schools and revitalize their neighborhoods. Webb Elementary was the first of the four to open. (Read about Webb.)
"We are excited about what this is going to bring to our community," Berry principal Rose Ravin said, "not just for our district but especially in our east Arlington area. We know this building will provide opportunities for our east Arlington students. We are excited because they will be a part of making new history, new memories, new learning, new designs and new creations."
Less than two miles away from Berry is Thornton Elementary, another replacement school currently under construction. Thornton is a little behind Berry in construction progress, but it is also on pace to open for students in August.
Learn more about Thornton and see construction photos.
Committee Work
Following the tour, the CBOC members transitioned to Crow Leadership Academy, a school that was also transformed by the 2014 and 2019 bonds. There, the committee worked on its annual report to the Board of Trustees.
The CBOC's charge is to follow the district's bond program progress and report its findings and recommendations to the Arlington ISD Board of Trustees (read the CBOC's charge). The oversight committee meets on a quarterly basis to receive updates on implementation progress of the bond and then develops a report. The committee chair will present this year's report to the Board of Trustees at its June meeting.