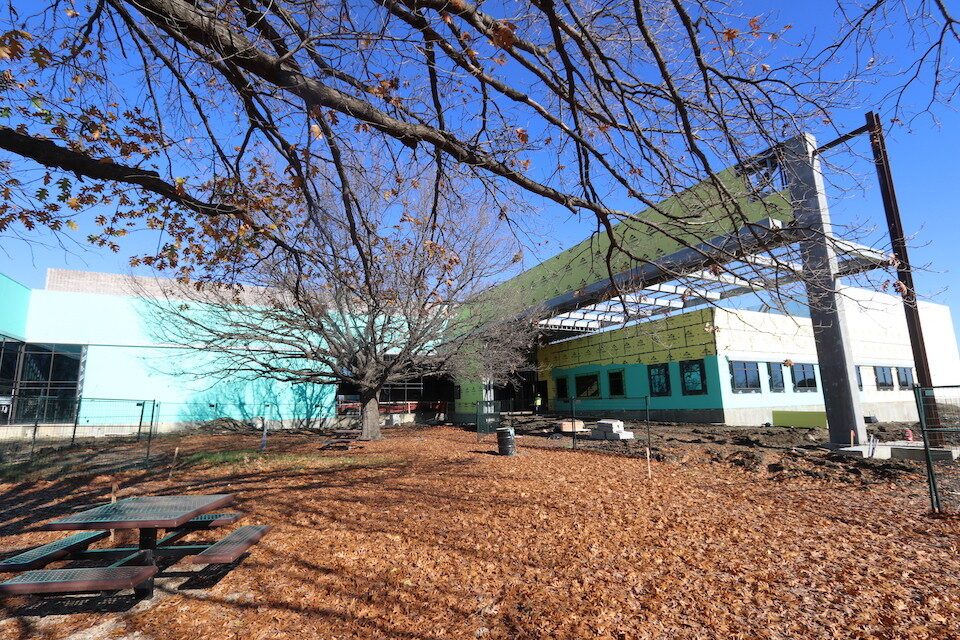 Construction passes halfway mark
It's been one year since the Arlington ISD broke ground on two replacement elementary schools – new buildings for Berry and Thornton elementary schools.
On those two December 2021 mornings, there was nothing but chairs and a podium for the groundbreaking ceremonies. The sites where Berry and Thornton had once stood were empty. The original Berry – built in 1955 – and Thornton – built in 1956 – had been demolished to make way for the new construction funded by the 2019 Bond.
But they are empty lots no longer. Now construction is more than halfway complete. Current work includes installing windows, roofing, running utilities in the ceiling and setting the roof-top HVAC units, among other tasks.
The rainy fall hasn't helped, but both schools are looking good and on track to open for next school year.
The New Berry
The future Berry is one of four school replacements funded by the 2019 Bond, an effort to modernize the district's schools and revitalize their neighborhoods. It's all about providing generations of students with the opportunities they need to succeed in the 21st century.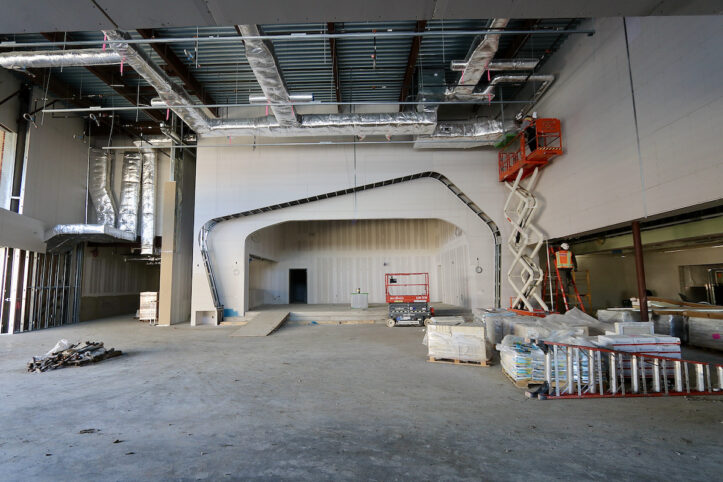 "We are excited about what this is going to bring to our community," Berry principal Rose Ravin said, "not just for our district but especially in our east Arlington area. We know this building will provide opportunities for our east Arlington students. We are excited because they will be a part of making new history, new memories, new learning, new designs and new creations."
The new two-story school building with nearly 105,000 square-feet will feature five classrooms for each grade (pre-K-6), a media center, fine arts classrooms, STEM labs, makerspace, collaboration spaces, outdoor areas and more.
"It's for you," Arlington ISD Superintendent Dr. Marcelo Cavazos told fourth-grade Berry students at the groundbreaking ceremony last December. "It's for your future. We know that if you have the right spaces and the right environment and the right teachers, nothing can stop you."
See Berry construction photos.
The New Thornton
"The 2019 Bond is allowing us to transform our district with rebuilding four of our schools that need it most," Arlington ISD trustee Kecia Mays said at Thornton's groundbreaking ceremony last December. "The new school at Thornton is part of our plan for east Arlington that is transforming all of our schools in the area to make sure every student gets an outstanding education in a facility designed to inspire and promote learning."
The new 105,000-square-foot Thornton will include five classrooms for each grade (pre-K-6), a media center, fine arts classrooms, STEM labs, makerspace, collaboration spaces and more.
Outdoor spaces include a new entry plaza with a canopy, an outdoor learning courtyard, a paved court for basketball and a play field.
And don't forget the two new playgrounds. According to Thornton principal Alicia Rodriguez, that's what many of the students are most excited about.