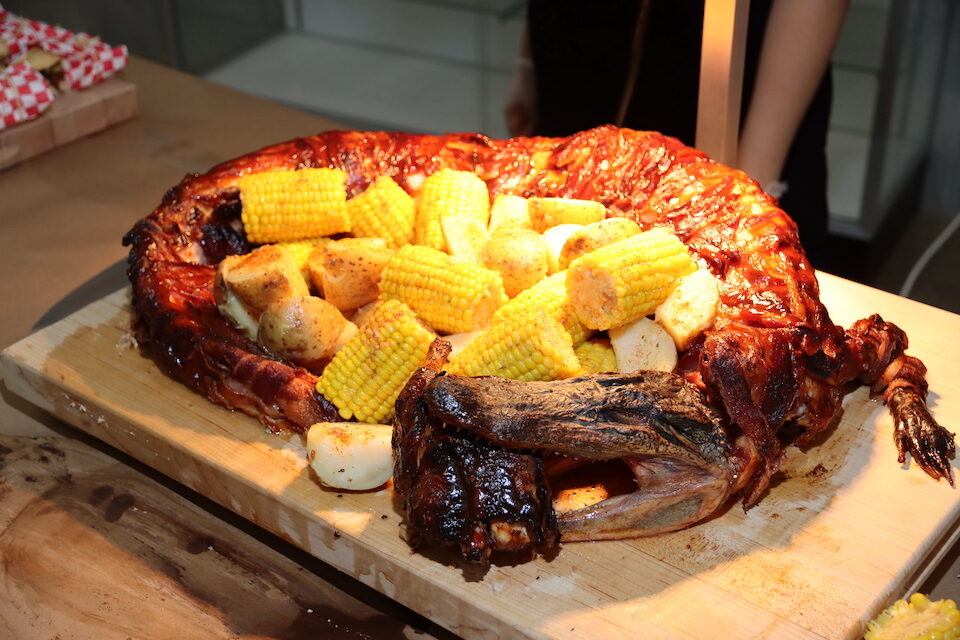 The Fat Tuesday celebration at the Dan Dipert Career and Technical Center had a special guest for the 75 or so people who showed up Tuesday night to celebrate Mardi Gras.
Caleb, it's been fun
Caleb the Alligator was on the menu.
To provide the attendees with all kinds of Mardi Gras fare, alligator was of course a part of the meal. It also included more traditional items like gumbo, shrimp and grits and jambalaya.
"We try to expose the students to different things that they wouldn't normally be exposed to," said Alyce Monroe, who teaches the culinary practicum at the CTC. "When we get kids in, there are a lot of times where they don't have a real palate. We really encourage them to try everything unless they have an allergy because they may not have ever experienced it."
Caleb, named by the students, fit into that.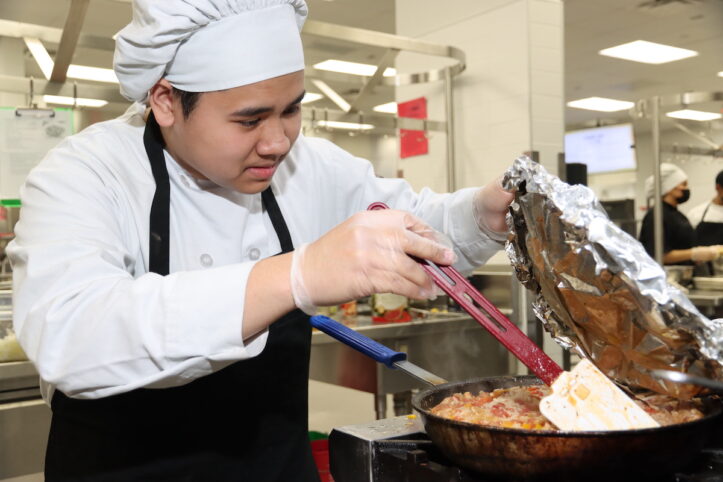 Monroe ordered the alligator online from a company in Louisiana, and it was overnighted in a cooler two weeks ago. It sat in a cooler until Monday when prep work began for the meal.
Time to eat!
Attendees got to see and eat the final product of stuffed alligator wrapped in bacon that spent five hours on the smoker. What guests didn't see was all the work the students put into the final product, including stretching, stuffing and smoking the alligator on the Smoking Ferrets smoker behind the CTC. The Smoking Ferrets, of course, are the CTC's state-recognized barbecue team, and they handled all the smoking of the gator.
Coming up with a recipe to cook the alligator wasn't as hard as you'd think.
"When I worked at the Gaylord we used to do gator all the time for the VIP guests," culinary arts teacher Greg Almendarez said. "It was where I learned how to do it. He tastes more like duck. It's a little tougher than chicken."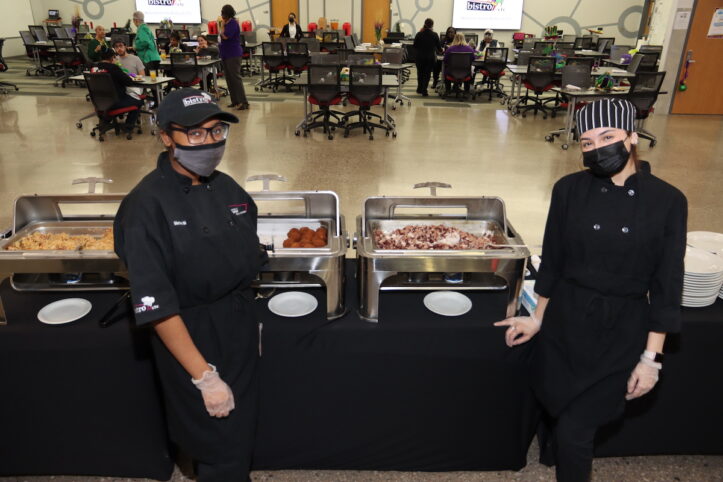 Students from all culinary classes spent Tuesday working on the meal in class, but none were required to stay and help with the actual dinner. There was no shortage of students though as they also served the $20 buffet-style dinner.
"The alligator was more kitschy and fun," Monroe said. "Everybody that you see is here voluntarily. We reward them in the classroom. We give them a staff meal at the end, which is customary when working special events. The team came to me and said, 'We want to do an alligator for Mardi Gras.' I was like 'OK.'"
To learn more about Arlington ISDs culinary program and a host of others, visit the Dan Dipert Career and Technical Center website.