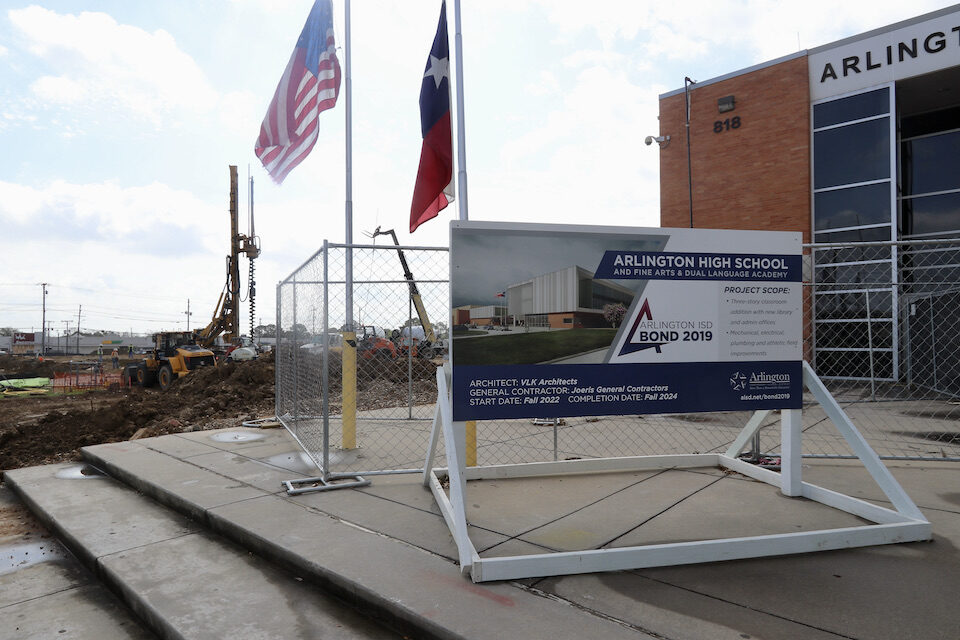 Addition funded by the 2019 Bond
Construction crews started drilling piers this week for the addition at Arlington High School. This comes after months of groundwork and grading to get the site ready.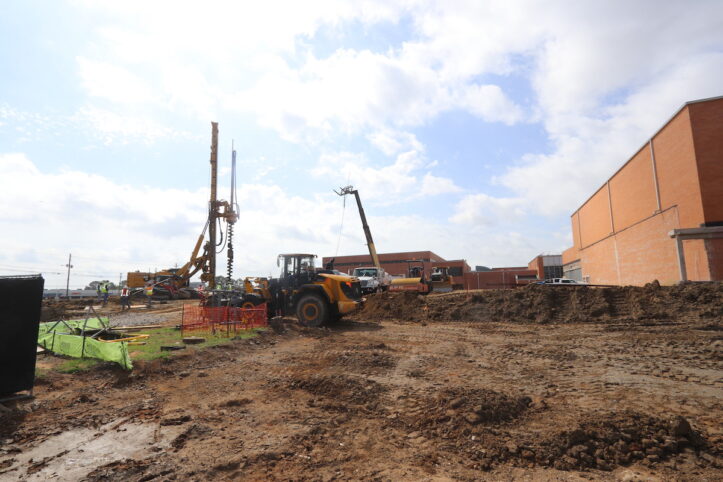 The 2019 Bond-funded project is going to completely change the face of the school. The addition includes a new entrance, new classrooms, a new library, a new band hall and more, and it will help provide the space needed for the future fine arts and dual language high school academy.
"It'll be a huge and beautiful three-story wing that I refer to as 'The Cube,'" said Arlington High Principal Stacie Humbles.
The project also includes renovations for the existing building's mechanical, electrical and plumbing systems and athletic fields. Work on those items should start this summer.
The entire project is scheduled for completion in the fall of 2024.