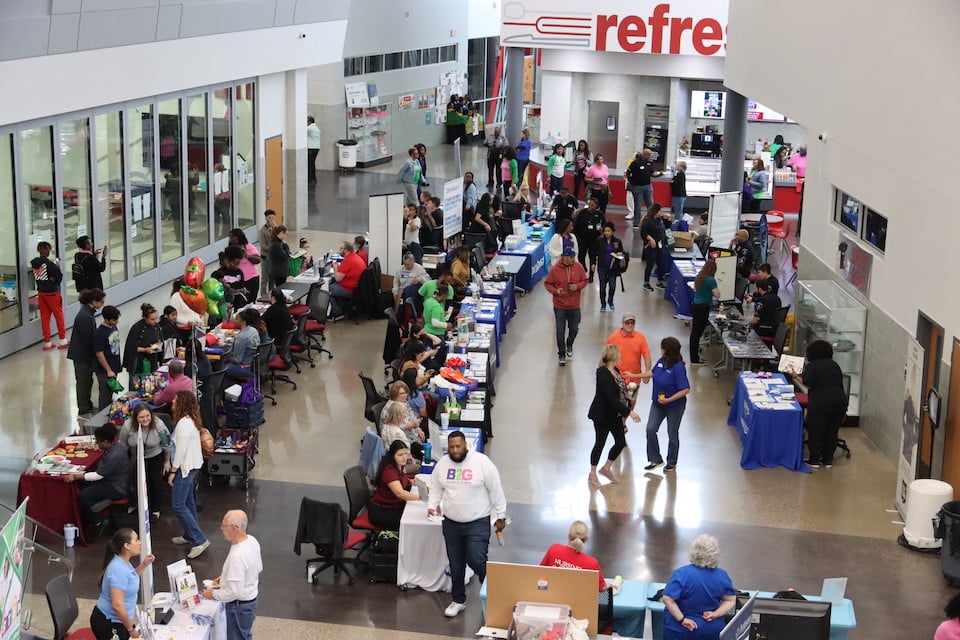 19th Annual Family Expo
Relocating one's family to a new state is never easy. Parents have to explore neighborhoods to find housing and seek out the best schools for their children. Many moms and dads spend hours trying to discover resources in their new communities to help ensure the smoothest transition for their kids.
Few people know those uneasy feelings better than Adrienne Cannon. She moved from California just over a year ago, and now the mother of four constantly tries to educate herself about what the Dallas-Fort Worth area has to offer. That's why she simply couldn't miss the Family Expo and Resource Fair at the Dan Dipert Career and Technical Center on Saturday.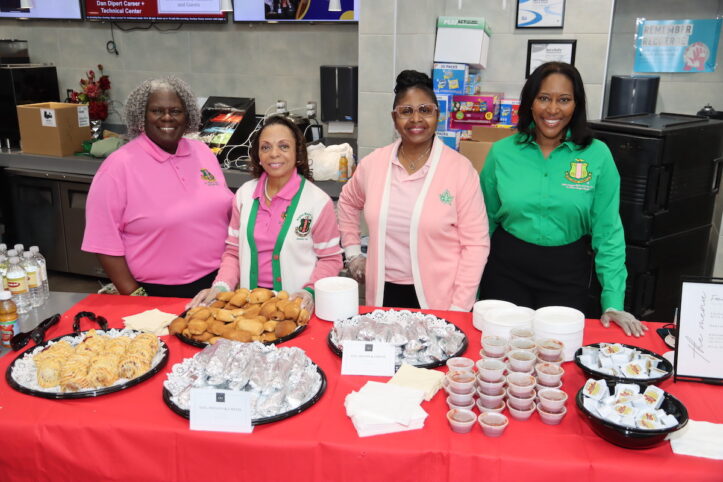 The expo, in partnership with Alpha Kappa Alpha Sorority Inc. Xi Theta Omega Chapter and The Arlington Foundation for Excellence in Education, has served parents, students and the entire Arlington community for the past 19 years. This year's event included numerous community partners who provided pamphlets and spoke about their varied programs, which centered around education, health and wellness for the whole family. With interactive S.T.E.A.M. (Science, Technology, Engineering, Art, Mathematics) and social-emotional activities, families were also able to engage with each other with chances to win prizes.
A first-time attendee, Cannon brought two of her children to the four-hour event and left completely fulfilled. For nearly a half hour, she joyfully watched her daughters – 10-year-old Lauryn and 4-year-old Jayla – use a cellphone app to remotely guide a plastic, electronic ball through an obstacle course inside a S.T.E.A.M. play space.
The girls, who are Blanton Elementary students, were amazed at how they could instantaneously change the ball's color, speed and direction. Cannon said the activity was perfect for her "tech kids," as the mother tries to reserve electronics for the weekends so that her four daughters can focus on schoolwork during the week.
Adrienne Cannon said she's always been "impressed with Arlington ISD's ability to engage families and connect them to the community." She attended the expo, in particular, to find summer programs to "keep my kids busy," she said.
"I am always looking for resources. I want to take advantage of whatever is out there," Cannon said. "I'm trying to make sure I stay connected."
A longstanding affair
In 2004, the Family Expo began just as the Arlington Foundation for Excellence in Education formed "to enhance the educational and personal development of youth and provide financial assistance to students pursuing higher education at an accredited college or university," according to its website.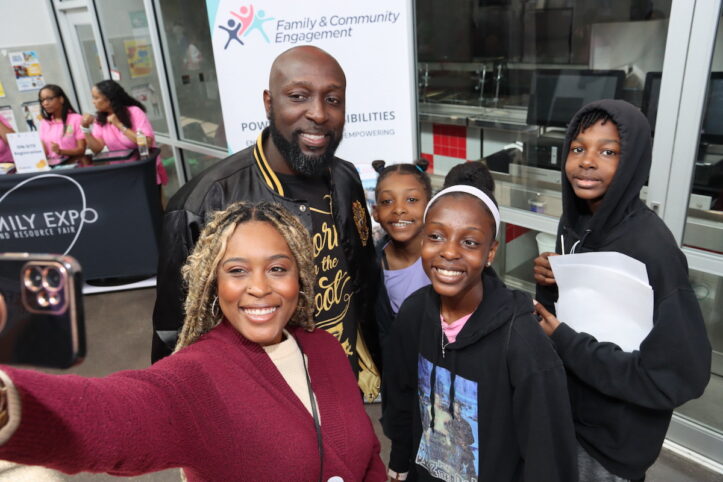 The foundation – a nonprofit venture by the Xi Theta Omega Chapter – has generated funds for community programs conducted in Arlington and surrounding towns. At the expo, hundreds of Arlington families obtained invaluable information from countless agencies, including Arlington ISD's Multilingual Welcome Center, Tarrant County College, InpirED, TRiO and Fort Worth Community Action Partners.
Dr. A'Donna Cooper, the AKA chapter's first vice president, said the expo has rapidly grown because of the need. "The population of people who come to these events are usually very underserved. And they have no idea of what's available to them," she said.
Cooper added, "So that is one of our main goals, and why we have so many exhibitors and such a wide variety of exhibitors … They can find out about all of the resources that can benefit them as a family – from mental health all the way to tutoring and summer programs."
Representing Camp Fire, Karea Scroggins was thrilled to share with parents, including Cannon, how her organization offers summer and after-school programs and even camps for grieving youths. In her role as manager for the organization's Early Education Apprenticeship Program, Scroggins – a former longtime Dallas ISD educator – recruits new apprentices. She also supports them as they navigate through her program and assists graduated apprentices who are registering for college or are trying to obtain financial aid for their educational journey.
"For people who probably cannot pay for these credentials, it's rewarding for us to have the funding that we have to pay for their degrees," Scroggins said.
Full of excitement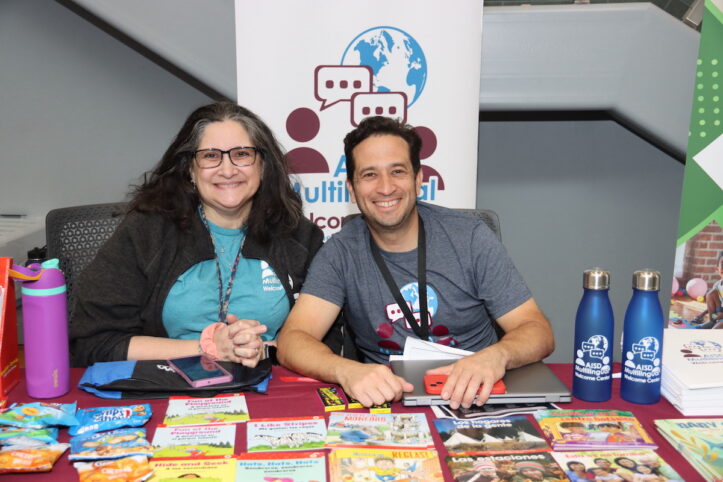 During the event, attendees had an opportunity to see Xi Theta Omega chapter members award deserving area high school students with scholarships – as they do annually at each expo. Lisa Staples-Wherry, the foundation's vice president for publicity, said the chapter gave out more than $19,000 in scholarships last year. This year, she said the sorority raised more than $25,000 to help fund the education of area high school students. Parents loudly rejoiced as the youngsters received their donations in front of a vibrant digital presentation.
Throughout the expo, families jammed to DJ music and were treated to food and live performances from students from several Arlington ISD campuses. Among them were six girls from Nichols Junior High School who wowed the crowd – including Lauryn Cannon – with a sorority-style step routine that included swapping positions, along with emphatic chants and clapping.
"They were good," Lauryn, a fifth grader said. "They all stayed in rhythm, and they were doing it at the same time!"