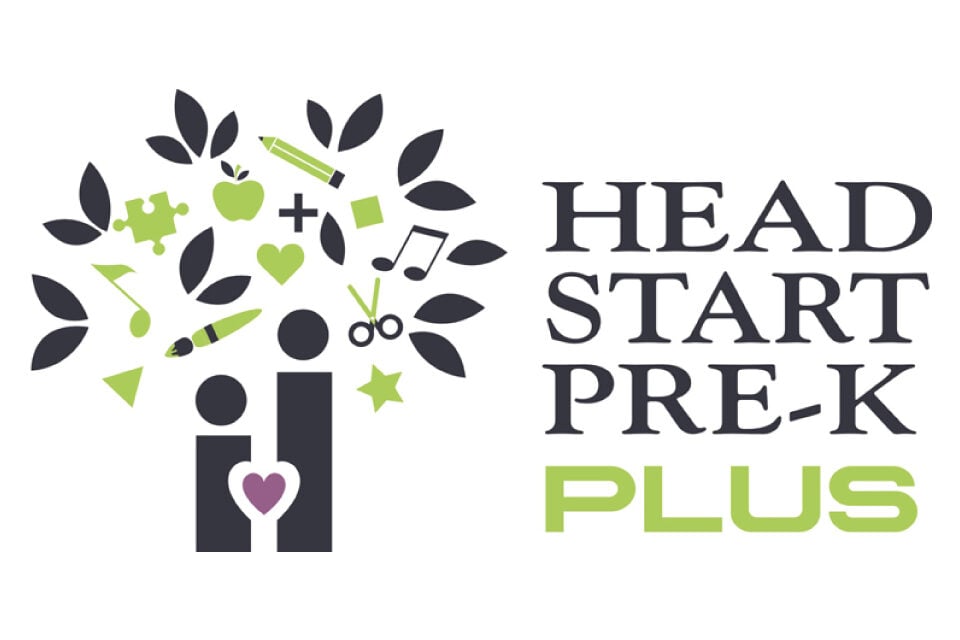 Giving your child a head start is what being a great parent is all about. With Arlington ISD's Head Start PLUS pre-K for 3-year-olds, you can do exactly that, plus get parenting support for you, too.
What is Head Start Pre-K PLUS?
Head Start Pre-K PLUS is a unique program at Kooken Education Center that combines Arlington ISD's best-in-class pre-K with the resources of Head Start to provide a child-centered, play-focused education that enhances child development and offers resources that support parents.
The program is a partnership with Child Care Associates and helps develop school readiness for 3-year-olds from economically disadvantaged families. Certified teachers guide students with a play-based curriculum that includes oral language development, early literacy, math, science, social studies and fine arts, along with personal, social and emotional, and physical development. Head Start PLUS also connects social services providers with families to deliver much-needed resources.
"Thanks to Head Start, Kooken is the only campus with full-day pre-K 3," said Dr. Jackeline Orsini, Arlington ISD director of early education. "It is such a huge benefit for families to take advantage of."
The goal of Head Start
The goal of the Head Start PLUS program is to prepare children and their families for the future through education, financial literacy, parenting and health classes.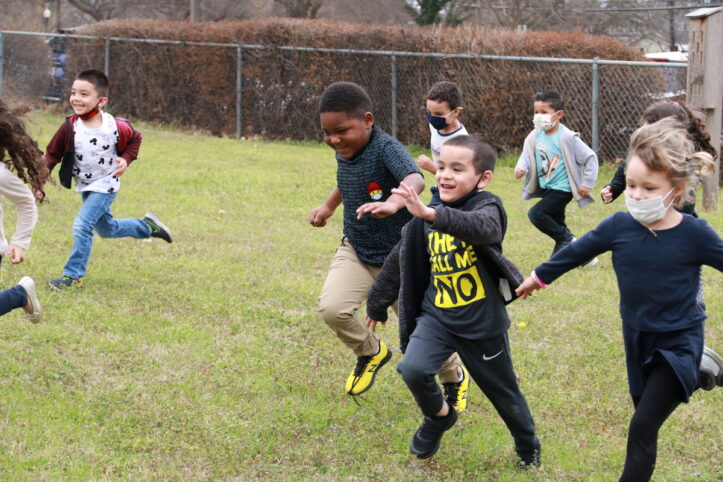 "The Head Start program is aimed at early childhood development, which complements Arlington ISD's pre-K goals, while also providing micro-level case management and an accountability aspect with our families that support them becoming stronger," said Kooken principal Elizabeth Huebner.
Introduced at Kooken two years ago, Head Start PLUS focuses on the whole child. That means teachers and staff focus on each child's education plus their lives outside of school.
"I love how Head Start looks at the whole child and addresses all their needs to ensure they're not only learning, but healthy and growing, and have access to whatever resources they may need," Huebner said.
Pre-K 3 teacher Serena Webb believes the Head Start Program is a great resource for parents and students. She advocates for the program because she has consistently seen the impact it has on families.
"Head Start is such a great program," Webb said. "It focuses on educational, familial and human needs, which means helping a family is helping a child. This is so important and vital to kids' education."
Eligibility
Children may be eligible for enrollment in the Head Start Pre-K PLUS program if he or she is at least 3-years-old on or before September 1. Students must also meet at least one of the following eligibility requirements:
Family and Income Status:
Household income (100% poverty level)
Homeless
Foster care
Public assistance (TANF & SSI ONLY)
Bilingual services are also available for Spanish-speaking children, and the program will offer resources in Spanish for parents, too.
How do I register?
Register now for the Head Start PLUS program at Kooken Education Center. For more information, please call (682) 867-7199 or email kooken-headstartpk-plus@aisd.net.