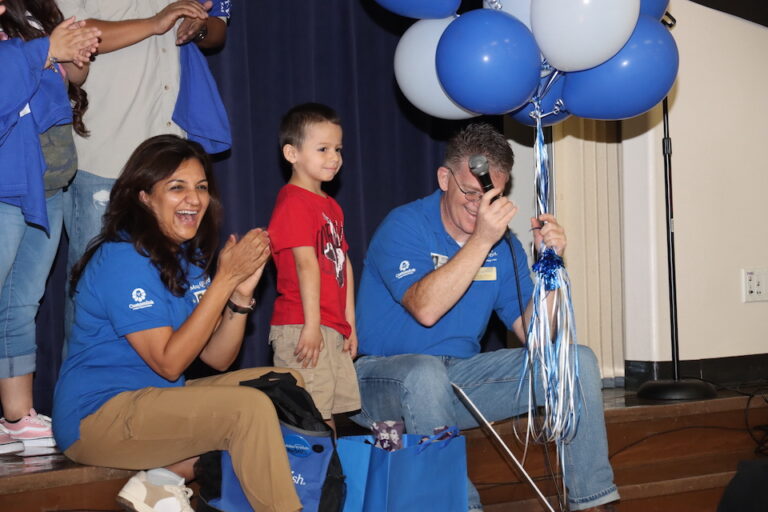 Make-A-Wish surprised student at school
Foster Elementary pre-K student Ayden Borrego may be too young to understand everything he's been through.
He was diagnosed with leukemia when he was 1. What 1-year-old understands that? He doesn't know the background of Make-A-Wish either. Not a lot of 4-year-olds do.
But Ayden does know what Disney World is. And he does know that in a close race, he likes Mickey Mouse a little more than the Hulk.
Now, thanks to Make-A-Wish North Texas, Ayden, his two brothers and parents will head to Florida next month for a family trip to Disney World after Make-A-Wish granted his wish for the trip.
Ayden got the surprise Wednesday during Foster's assembly when two Make-A-Wish volunteers, Arlington ISD interim superintendent Dr. Steven Wurtz and Arlington Mayor Jim Ross gave Ayden the news.
"He's in the phase where he loves Mickey Mouse and all of that," said Ayden's mom Jennifer Rivera. "This means a lot. This is very big for our family."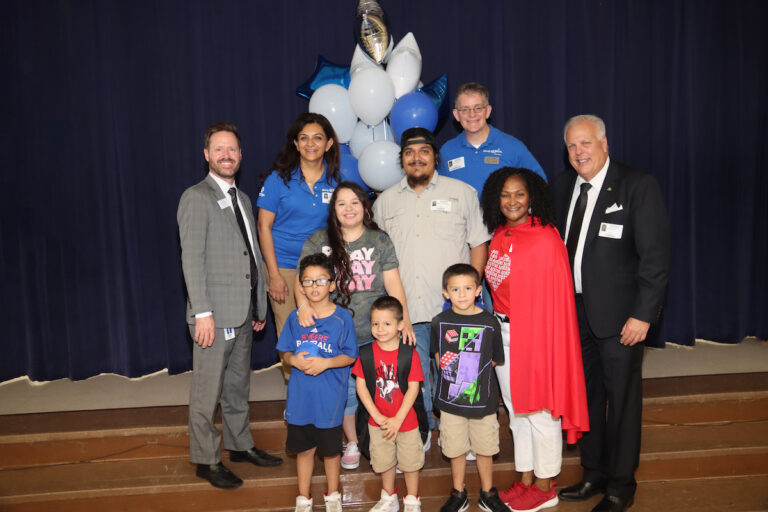 During the assembly Ross called Ayden up to the stage and out came his parents along with two volunteers from Make-A-Wish North Texas. Ayden will head to Florida Oct. 27 for the five-day trip that is all-expenses paid for the family. The family will stay at the Give Kids The World Village and spend three days at Disney and two at other local theme parks. Once that news was announced, he was joined by his brothers on stage and the students began chanting his name.
The trip will cap a whirlwind month for Ayden and his family. This Monday, Ayden will get to ring the bell at Cook Children's Medical Center in Fort Worth signifying that his cancer treatment is over as it's now in remission.
The Make-A-Wish process starts with the discovery phase, where Make-A-Wish meets with the family and talks about the wish. That process was in April. Then there's the paperwork phase. And Wednesday was the wish-grant phase, which is by far the best for all involved.
"What an incredible opportunity it was to share in such a special moment as the Make-A-Wish foundation granted one of our youngest Arlington ISD students and his family with the chance to create new and lasting memories together," Wurtz said. "That is what life is really all about. And this is one memory I know he'll never forget."
Foster principal Jacquelyn Burden was happy her school could play a role and help pull off the surprise.
"This is amazing," Burden said. "This just shows the support for him. A lot of our students don't know Ayden, but they are so happy for him. This just brings up the level of excitement. We've never had a student get granted a Make-A-Wish before."
The biggest thing for Ayden's family now is to get to Oct. 27 as the anticipation for the trip of his young lifetime builds. He was given a countdown calendar to mark the days, and the family anticipates getting bombarded by the how many days until the trip question.
The family is riding high on the recent run of good news.
"You never know what a family is going through," Rivera said. "Then you go through something like this and it's your family. It feels amazing to be able to overcome this. This is a true blessing."