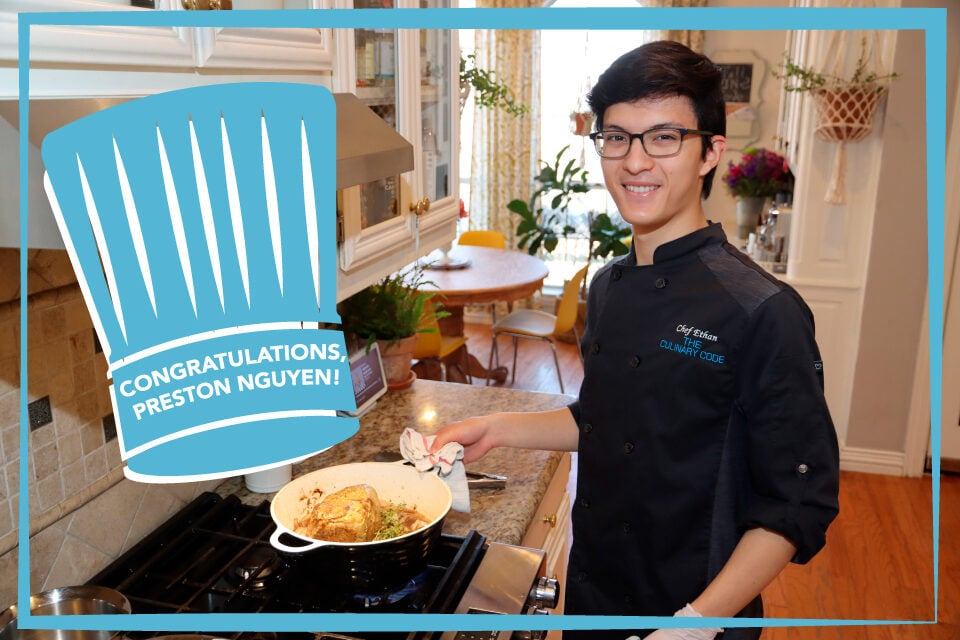 Preston Nguyen was all set on a promising career in architecture, having breezed through classes at the Dan Dipert Career & Technical Center and rewarded with an internship at an architecture firm by his junior year.
Then, one day, while sitting at his desk staring at drawings and a computer screen, he came to a stark realization.
He decided life at a desk in an office of suits and drawings was far less appealing to him than one filled with fire, knives, and constant movement.
So, Nguyen, who had taken some basic cooking instruction at Martin High School, decided to shift his academic focus at the CTC from architecture to its culinary arts program, which gave him training in the fundamentals of basic food production and services.
PRINCE LEBANESE
By his senior year, Nguyen was interning at Prince Lebanese Grill and loving each minute. And he was pretty good at it, too.
"He rocks," gushed Aziz Kobty, Prince Lebanese Grill owner. "He came into my place with a hunger to learn about not just food but the industry."
Nguyen developed his skills at Prince, learning how to be good and fast.
"You should have seen him handle a 300-person lunch in a few hours," Kobty said.
Kobty knew he couldn't keep the budding chef too long, though.
"In my place, you can get to kitchen manager, that's it," Kobty said. "Unfortunately, he can't replace me – not yet, anyway. He had to move on."
Nguyen did, to the Mansion, the plush restaurant in the Turtle Creek section of Dallas, where he spends 50 to 60 hours a week developing more resonating skills.
CELEBRITY CHEF
The 2021 Martin graduate is now a student in the culinary, pastry and hospitality program at Dallas College El Centro – and something of a celebrity chef, since he snagged first place in the chef category of the 2021 World Food Championships. How tough was this victory for a newbie like Nguyen? Second place went to Fairmont Hotel executive chef Jean-François Fortin, who started cooking well before Nguyen was born.
"Stressful" is how Nguyen described the competition, "but it was the fun kind of stress. You get a little nervous when you look around and the people you are competing against are the people you have seen on TV."
A major factor played on his nerves: He had only two weeks to prepare (everyone else had several months).
"We were in class and our teacher told us about an opportunity to volunteer to clean for the competition, for extra credit," Nguyen said.
Spots were open for the competition though. So they went for it.
At the regional, a requirement for the major competition, Nguyen scored first in his category and second overall.
"We went, 'Oh, ok, this means we are going to the main competition,'" he said.
By "we," Nguyen means his father, Peter, and mother, Emma, who served on Team Nguyen as sous chefs. (You get two assistants during the competitions).
"Our mindset was go there and meet people, make some new connections," Nguyen said. "Treat it as a learning opportunity."
That didn't keep the Nguyen family from rolling up their sleeves and putting in their best effort, which meant lots of brainstorming and practice that on most days kept them up until 3 in the morning.
"We put a lot of hard work and dedication into it, and when competition day came, it was, I would say, a kind of coordinated stress that we had," Nguyen said. "You were prepared for it but the adrenaline and nervousness kicked in. We had a lot of fun, and when the time for the awards came around we weren't expecting to get first, or even the Top 10. We were hoping somewhere between 11 through 15. Just so we didn't come in last. Then they called our name as the winners."
FOOD, FAMILY AND THE CTC
Nguyen's first formal cooking class was at Martin, but food has been a part of his life for as long as he can remember. His father watched his parents run a cafeteria-style Mexican restaurant in Fort Worth. Nguyen's mother completed her degree at the Culinary School of Fort Worth.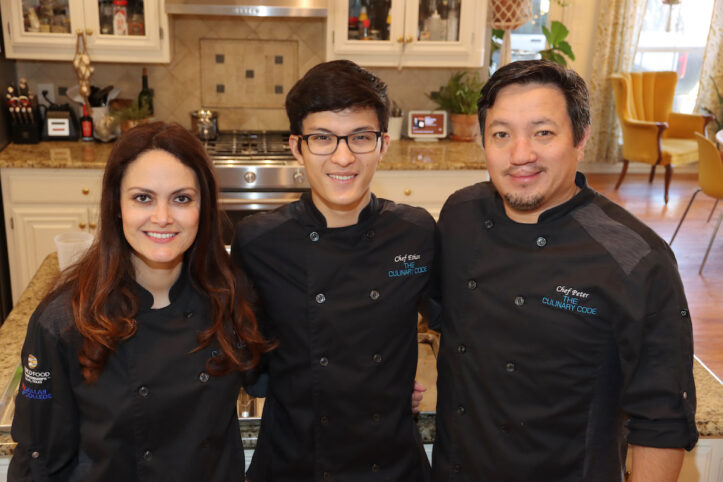 Nguyen remembers his home being ground zero for holiday family gatherings filled with tons of food.
"We cooked and Preston was always relatively involved, even as a little kid," said Peter Nguyen.
Sometimes he would do, and other times just watch his parents cook.
"Still to this day they have their little debate with which turkey method is best for cooking for the holidays," Nguyen said of his family. "I just loved watching and seeing how many different ways there are to cook different things. It helps you be creative. Usually, I look at something that is by the books and ask, how can I incorporate this into my style of cooking?"
He credits his time at CTC as instrumental in his growth.
"The equipment and the teachers at CTC are absolutely phenomenal," Nguyen said. "I talk to my former teachers, whether it is for advice or a particular dish I am making. My classes there and the internship with Prince helped develop a lot of my skills."
WHAT'S NEXT?
What's next for Nguyen? More school, more work, more competitions, including the World Food Championships Final Table, beginning April 30 in South Carolina. A $100,000 prize is up for grabs.
Further down the line: opening his own restaurant.
"It's just a lot of gratification," Nguyen said of the restaurant business in general, cooking in particular. "It makes you feel great knowing that you have provided something that someone can enjoy."