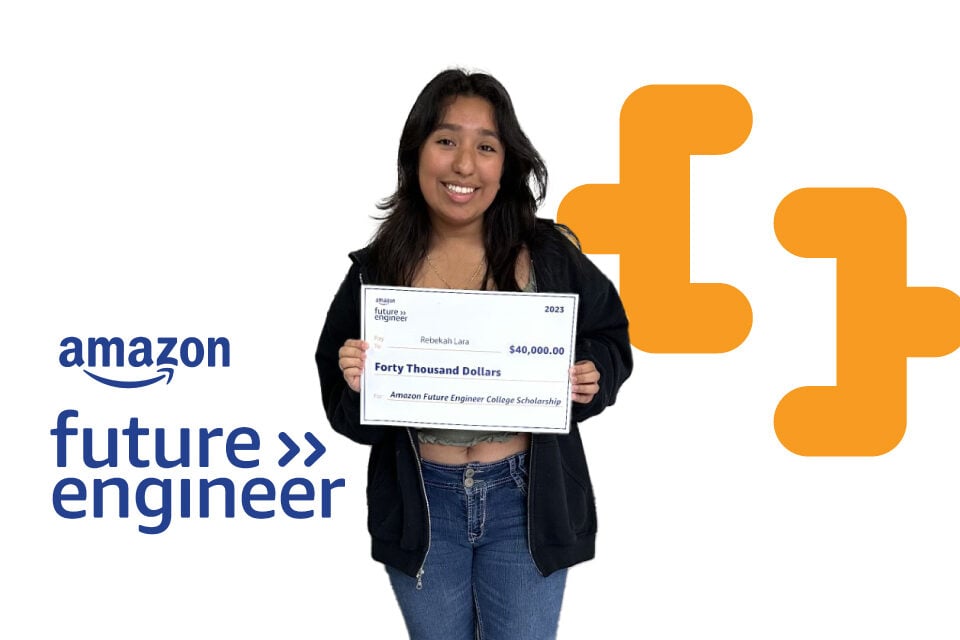 Rebekah Lara is heading to Rice University
Rebekah Lara never thought that going to college could be an option for her. Paying for tuition, books, lodging and supplies was just going to be too much. But now she is heading to Rice University in the fall, thanks to the Amazon Future Engineer Scholarship.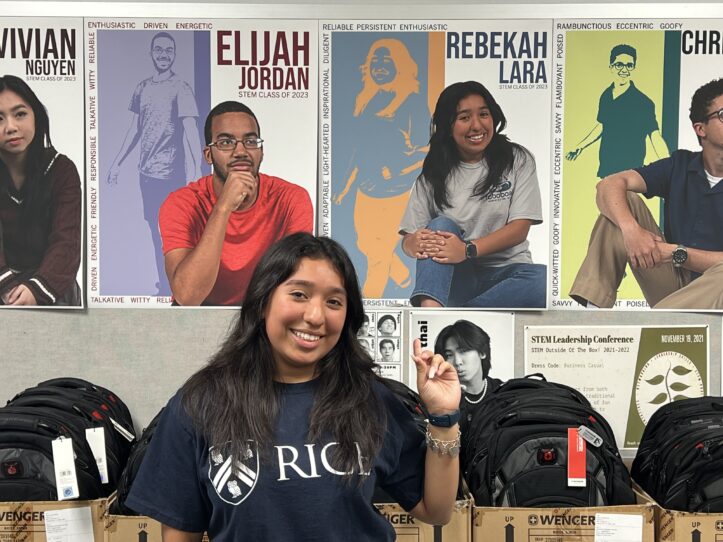 "The week before finding out I received the scholarship, me and my mom sat down and made a budget," Lara said. "We were like, if I worked all summer and saved enough money, I could pay for my fall semester, and once my income taxes come in, I can then pay for the spring semester. It was all so stressful. Earning this scholarship means a lot to me because it lifted a great weight off."
Lara is now the third student from Martin High School to win the highly-competitive Amazon scholarship in the last three years. The program helps underserved students advance their education in computer science with a $40,000 scholarship and a paid summer internship at Amazon.
Described by her teachers as inspirational, reliable, diligent and persistent, Lara credits her mother as the key to her success.
"It's always just been her," said Lara. "She's worked multiple jobs for as long as I can remember. My mother is truly the reason I am so independent."
Lara, a member of the robotics team at Martin, plans to major in computer science and minor in business at Rice. Her STEM Academy family at Martin knows she will excel in anything she does.
"It's the attitude and energy that Rebekah brings," said James Hovey, computer science and STEM teacher at Martin.
"You can have ability, but if you don't apply passion, you will not go far. Rebekah has that passion, and she is a fearless leader. She helped lead our team to victory in the RoboBoat competition over MIT."
Robin Griffin-Yates, an assistant principal at Martin, has also watched Rebekah blossom over the years. But it was during her senior year that Griffin-Yates really got to know more about her character.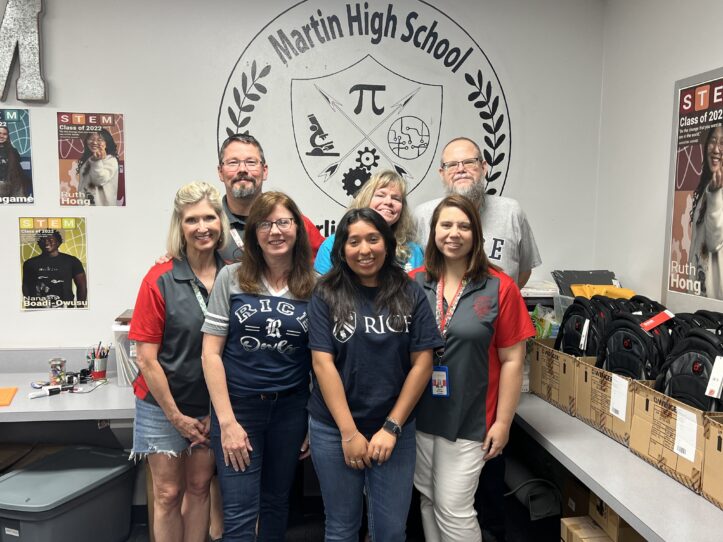 "It was at the RoboBoat competition that I got to know Rebekah and what she was made of as a person," Griffin-Yates said.
"Her discipline and ability to take charge was so impressive. How she worked with the adults and the college teams and even within her own team and how she gave them support was amazing. I am blown away by Rebekah, and I know she has a bright future ahead of her."
Sara Stinger, counselor at Martin, has watched Lara's progression as a student since the eighth grade.
"I get to watch them as eighth graders and on. It is such a humbling experience that makes your heart swell," Stringer said. "Seeing these kids do these amazing things is so inspiring. We really are just guides; the students are what spearhead the innovation here at Martin. It is students like Lara who work hard to get the job done."
For more information on the STEM Academy at Martin, please visit aisd.net/stem-academy.