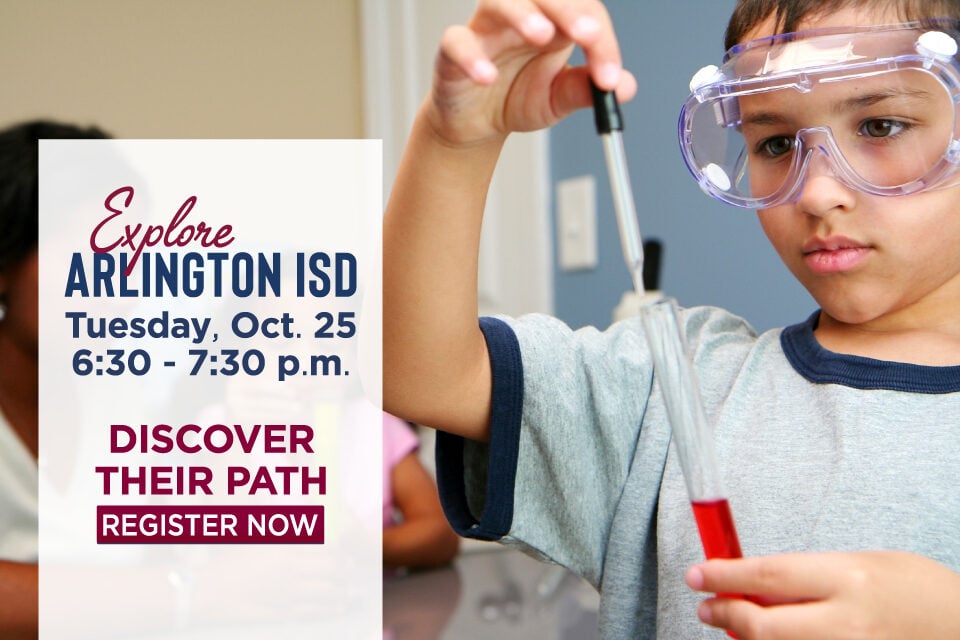 New P-TECH programs at Sam Houston and Seguin high schools
Starting in the fall of 2023, the Arlington ISD will have four P-TECH offerings for high school students to choose from.
The offerings aren't just picked at random either.
P-TECH, which is short for Pathways in Technology Early College High School, focuses on high-demand occupations that will best set our students up for success.
That's why there's a focus on cybersecurity and business at the P-TECH at Lamar High School. Heck, cybersecurity awareness has the entire month of October dedicated to it.
Starting at noon on Tuesday, Oct. 25, Arlington ISD eighth graders can apply to attend one of our four P-TECH schools starting next fall. All four – Bowie, Lamar and the new ones at Sam Houston and Seguin – offer pathways for students to get into high-demand fields with the possibility of earning an associate degree for free along the way.
Add to those the Level 1 workplace certifications available at all four schools, and the potential internships with the industry partners who support each school and the fact that it is all free, why wouldn't a student want to go to one of the four P-TECH high schools?
"P-TECH high schools really offer the best of everything," said Susan Patterson, Arlington ISD's director of career and technical education. "Students can get in on the ground floor in fields that are in demand. We're fortunate that we can offer so many options in everything from cybersecurity to mechatronics. And they get to do everything while enjoying the benefits of a traditional high school setting."
That's right, in the P-TECH world students also get to be a Volunteer, Viking, Texan or Cougar and participate in traditional high school extracurriculars.
The district currently has two P-TECH schools open at Lamar and Bowie. The focus at Bowie is the medical field as students can earn certifications in everything from central sterile processing to medical coding.
At the two new P-TECH schools that begin in 2023, the emphasis again is on cutting-edge fields. At the P-TECH at Sam Houston High School, the focus is on logistics and mechatronics. Mechatronics is a focus on electronics and technology and how it relates to the manufacturing world. Basically, it's the future of the job industry.
Seguin students will focus on mechanical engineering and computer-aided design, or CAD.
P-TECH students also have a huge support system at their campus as well as in the real world. The industry partner for both Lamar and Seguin is Bell. For Bowie, it's Medical Center Arlington. And for Sam Houston, the partner is Flex-N-Gate.
Does P-TECH sound right for you? You can find out more at our annual Explore Arlington ISD event on Tuesday, Oct. 25, at the Dan Dipert Career + Technical Center. You can register here. You can also apply for one of our P-TECH programs or any of our specialized programs starting at noon on Oct. 25. Find out more about our specialized programs here.