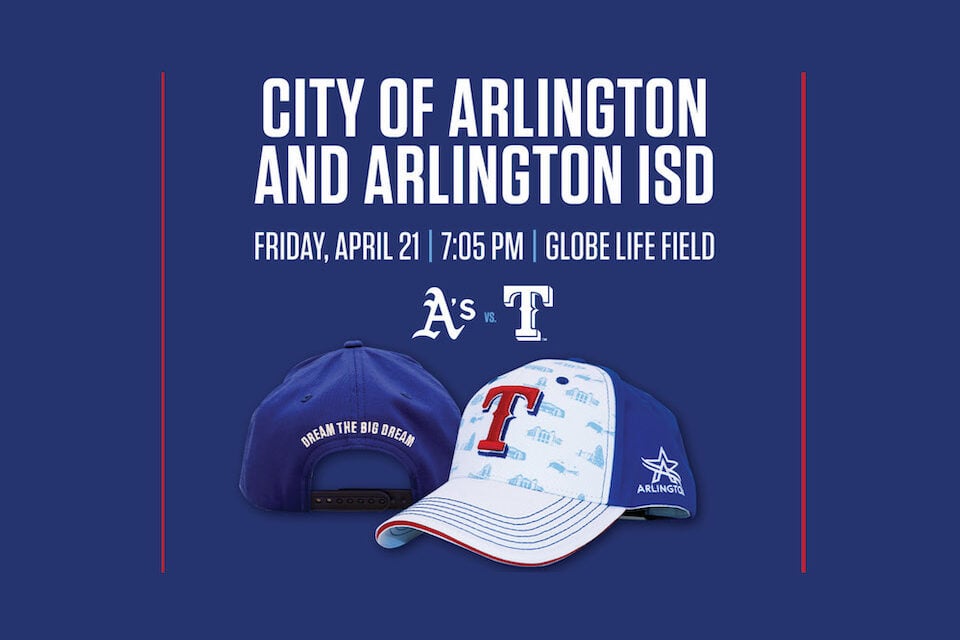 Rangers, Rollercoasters and more
It may be impossible to not find something fun to do in the Arlington ISD on April 21 or April 22.
There are huge Arlington ISD events both days, and it starts with two big ones Friday, April 21.
The Texas Rangers are hosting Oakland for Arlington ISD Night. You can get tickets to the game through this link. This year for the first time, there will also be a special Arlington cap available to those who purchase a ticket through the link. If that wasn't enough, the Rangers will debut their new City Connect jerseys at that game. Go Rangers!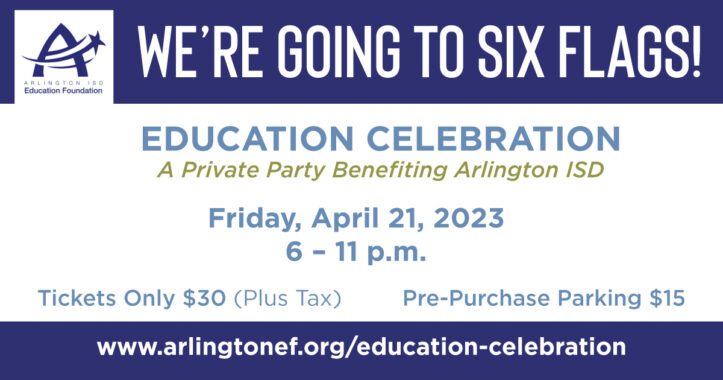 If you'd rather be outside that night, you can cross the street and head to Six Flags as the annual Arlington Education Foundation event runs from 6-11 p.m. that night. This is your chance to ride all the rides at Six Flags for $30 in a private event. You can also designate the campus that you'd like $5 of your ticket price to be donated to. You can find out all the information for that here. 
If you're not worn out by your Friday night at the ballpark or Six Flags, Saturday, April 22 offers more opportunities.
Invest in Our Planet
The district is hosting its first-ever Earth Day event at the Dan Dipert Career and Technical Center. "Invest in Our Planet" runs from 11 a.m. to 2 p.m. and is free. The event will feature interactive demonstrations, giveaways and activities for students and their families. There will be representatives from the City of Arlington, the National Wildlife Federation and more. Face painting, food and fun are also in store for attendees. See the flyer.
All Aboard!
If that wasn't enough, you can get All Aboard in the Arlington ISD for pre-K and kindergarten as the district hosts a registration event at McNutt Elementary for families with students entering pre-K and kindergarten for the 2023-24 school year. This is your chance to get all your questions answered about what's coming up for our littlest learners and get registration done ahead of time. Learn more about pre-k here.
Teacher Job Fair
You want more? Well, if you want to teach in the Arlington ISD we're hosting a teacher job fair that day at Sam Houston High School from 9 a.m. to 1 p.m. Come find out why it pays to teach in the Arlington ISD. You can register for that event here.