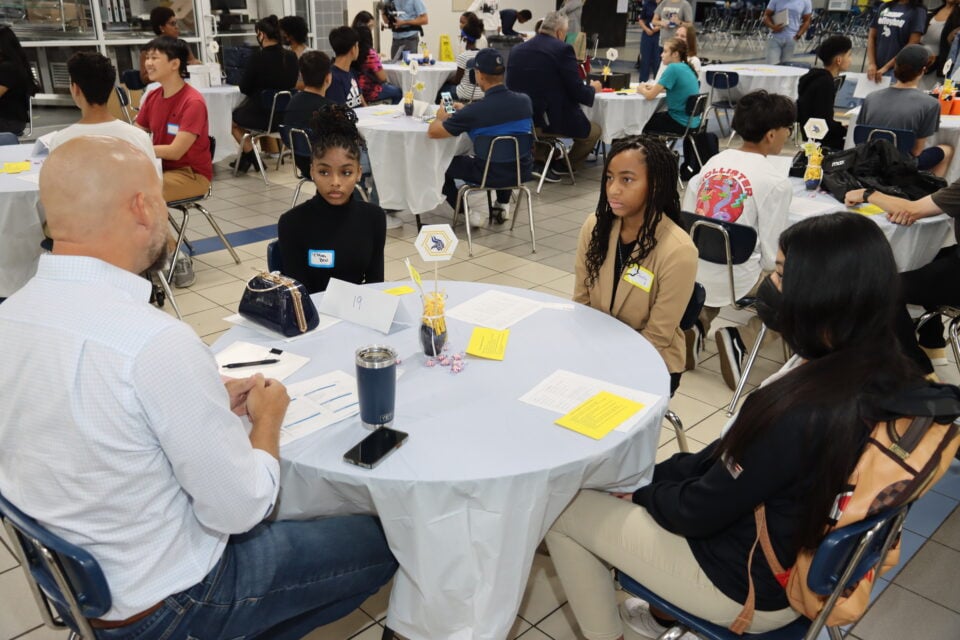 Lamar P-Tech Breakfast with the Boss
Business leaders from across the community showed up to Lamar High School last Thursday morning to pour insight and wisdom into the next generation of technology and business professionals. At Lamar P-TECH's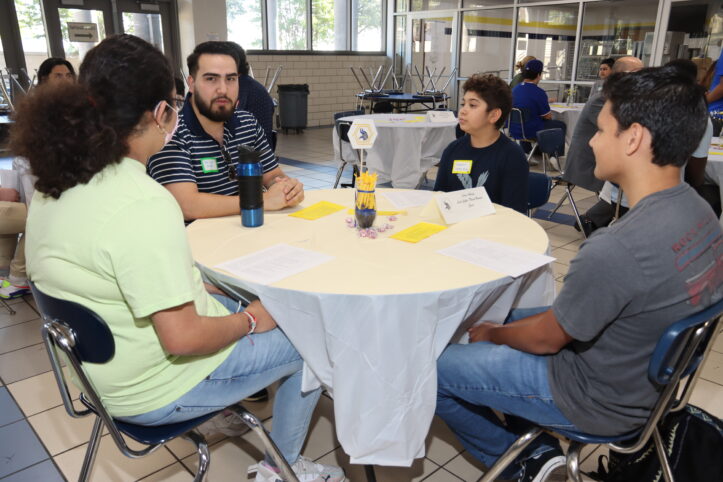 , representatives from more than 30 businesses got a chance to chat with incoming freshmen about the journey to their current roles and offer advice for entering the business world. 
More than 100 students from the P-TECH at Lamar's inaugural freshman class were able to work on their professional communication skills while exploring careers in business and cybersecurity. Simultaneously, industry partners in attendance were able to get involved and network with one another. 
Leaders from Bell Flight, Medical City Healthcare, Southwest Airlines, GM Financial, Presidio and more came ready to ignite passion in the future leaders.  
"This is the future," said Cara Lundquist, director at Bell Flight. "We partnered with Arlington ISD very intentionally to develop these pipelines for cybersecurity and IT. This program represents all of our early, long-term pipeline development for critical functions. 
"When you think about aviation or aerospace defense, everything is technology-based. Without next-generation cybersecurity professionals, we will not be able to have things like flying taxis or more advanced aircraft, because it would be too dangerous if someone were to hack into all the software that runs into those things." 
As Lamar begins its first year of the P-TECH program, students will learn about business and cybersecurity in practical ways that make flying taxis less of a dream and more of a reality. P-TECHs give students the opportunity to earn both a high school diploma and a credential and/or an associate degree. 
"It's about helping students connect to possibilities in the real world," said Carolyn Longoria, assistant principal of Lamar P-Tech. "This program is giving them something they can see. Giving them options and supporting them to get to the place they want to be." 
Some of the students know exactly what industry or business they want to go into, some are just starting to figure it out and others just know they want to be their own boss one day. 
"I want to start my own business, and even though I don't know what type, I know P-Tech will help me get there," said Lamar P-Tech freshman E'Mani Beal. "It's been helpful to hear the business leaders talk about what they went through because it's giving me a head start. Now, I know that you need a lot of soft skills like relationship-building and building trust with your customers, too."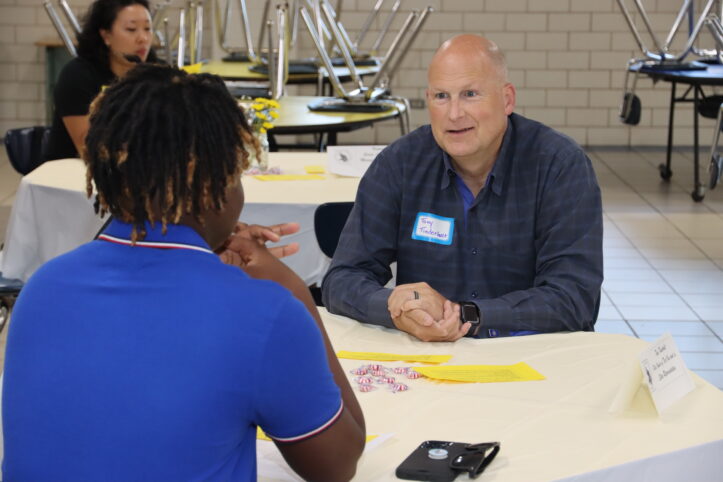 It's safe to say this group of freshmen are ahead of the game. By the time they graduate, the students will be ready to step into the workforce or college with years of hands-on experience under their belts. 
"So, from day one, they are getting ready for post-secondary life," said Jeanne Maxwell, specialized programming coordinator. 
And they are doing just that. One of the primary goals of the program is to get students connected to internships and jobs during their junior and senior years of high school. 
In 2023, two more high schools will open P-TECH programs. Sam Houston High School will offer a P-TECH that specialize in logistics and manufacturing, while Seguin will focus on engineering. That means students will have four opportunities to pursue an
 innovative, work-based education that will give them a head start on their careers. 
To learn more about the P-TECH at Lamar, click here.