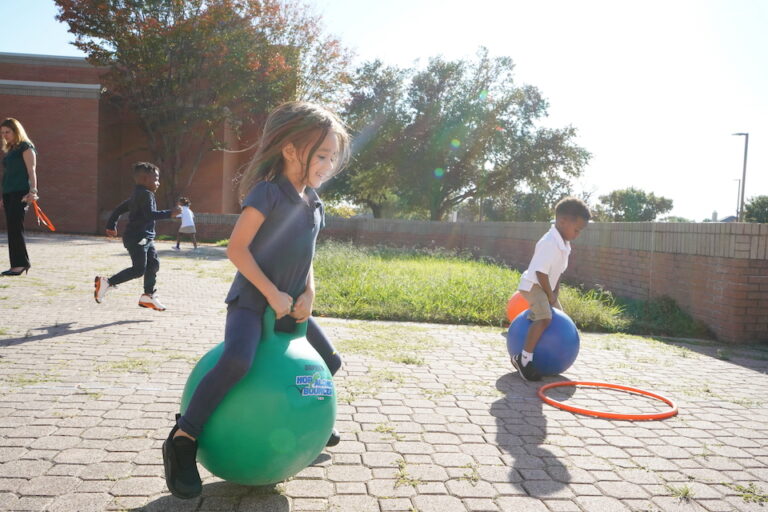 Texas Rangers are pre-K champions!
The Texas Rangers aren't just World Champions. They're pre-K champions, too!
Thanks to a recent donation from the Rangers, kids at Farrell Elementary and throughout the district are enjoying fun outdoor activities that help them learn lifelong skills like teamwork, fine motor skills and problem-solving. Go Rangers!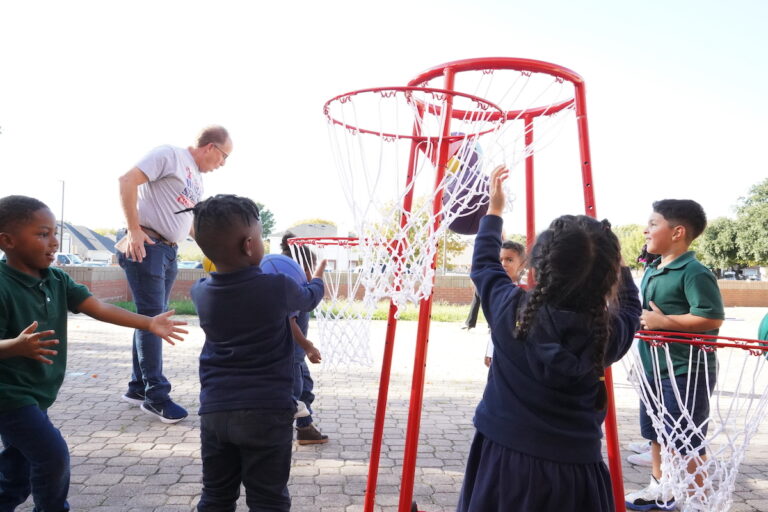 "We are so grateful and thankful to the Texas Rangers for their donation," said Farrell principal Glen Brunk. "In the current pre-K 4 unit they are learning about taking care of themselves through exercise and the benefits of outdoor learning, so the donation from the Rangers has been amazing. We really appreciate it."
The donation came in the form of a $100,000 grant last year from the Texas Rangers Baseball Foundation to promote education, physical development and athletics for pre-K students. The money was then used to purchase outdoor equipment for the district's littlest learners.
Students at Peach Elementary got a sneak peak of the equipment in January when the Rangers showed up to have the students test drive it.
Now that the weather is so nice, the new equipment is getting a lot of use at Farrell and throughout the district.
"Kiddos are learning fine motor skills through playing games like walk the dog. They are also learning how to share and teamwork," said Farrell pre-K 3 teaching assistant Paula Ford. "The activities keep them engaged and they have so much fun!"
Farrell pre-K 4 teacher Shelly Hall is also ecstatic about the Rangers donation.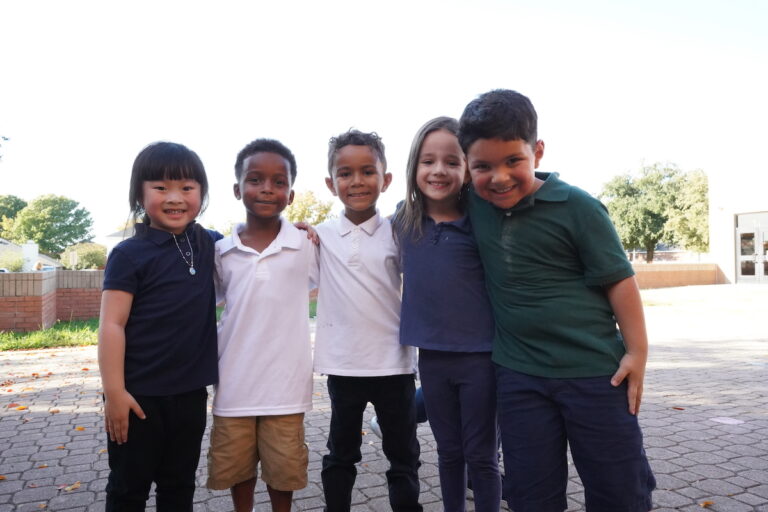 "Getting to teach my pre-K 4 students about exercise and their health through fun outdoor activities is amazing," Hall said. "Teaching the kids how to deal with their emotions, whether they win or lose, is so important. It allows them to feel safe with their emotions and redirect with gentleness."
The Rangers hit a homerun with this donation, helping 3- and 4-year-olds learn and grow through having fun.
"I feel blessed and lucky to provide this opportunity for our students," said, Dr. Jackeline Orsini, director of early childhood learning. "For them to have access to equipment that promotes physical movement and works with their motor skills in an outdoor learning experience is so important. The opportunity to learn how to cooperate and be a part of a team not only allows them to work on their social skills but allows them to have fun! And our pre-K department loves to see their smiling faces."
Pre-K registration is still open
Hit a home run for your child by enrolling them in Arlington ISD's pre-K program. It's not too late! Registration is still open. Register today or learn more at aisd.net/prek.