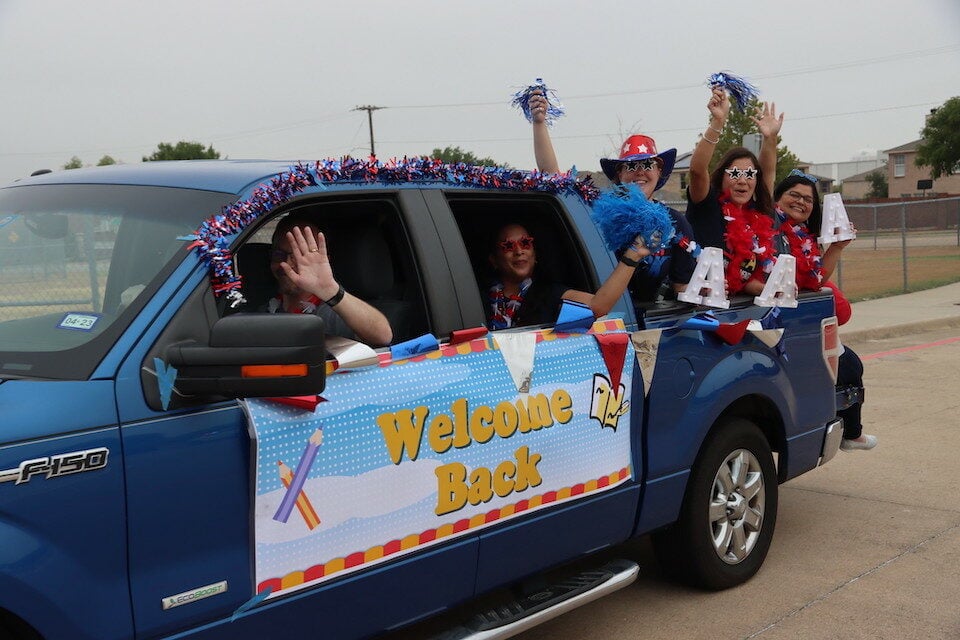 The Remynse parade is back with a bang!
Dozens of cars lined up at Remynse Elementary School to welcome the Lil' Texans back to school Friday morning. Parents, staff members and local community organizations gathered to celebrate the start of the new school year and pump the kiddos up for the adventures to come.
Bright banners and signs with encouraging messages filled car doors, while drivers honked and cheered with smiling faces. Signs like "You got this!" and "Welcome to a new adventure of learning" were plastered on each vehicle.
Nearly every car was decked out with colorful balloons, streamers and posters, and the kids could not get enough of the school spirit.
The tradition began at Remynse 10 years ago, and staff were excited to bring it back again after pausing the celebration for two years due to the pandemic.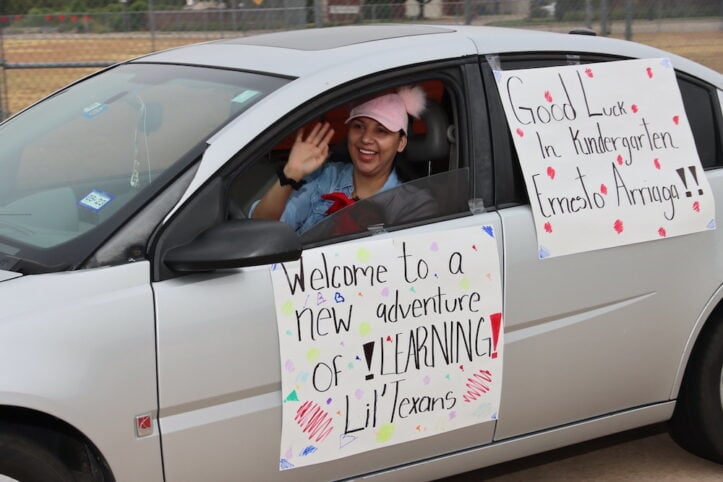 "It's an honor to be a part of this 10th annual welcome back to school event," said Remynse counselor Monique Simmons. "We haven't done this since 2019. We are really excited because some students and families have never been able to participate in this special opportunity."
Families were excited to be in the parade, and you could tell by the volume of kids' songs blaring through the car speakers. If you're trying to get kids excited, you know Justin Timberlake's "Can't Stop the Feeling" does the trick every time.
From police blaring sirens to coaches blowing whistles, everyone involved beamed with excitement for a fresh start. Pickup trucks and old-school Chevys even joined in to rev their engines and kids up for the new year.
Remynse is excited to get back into the swing of things with their students. With the help of a supportive community, the Lil' Texans are bound to have another successful year.