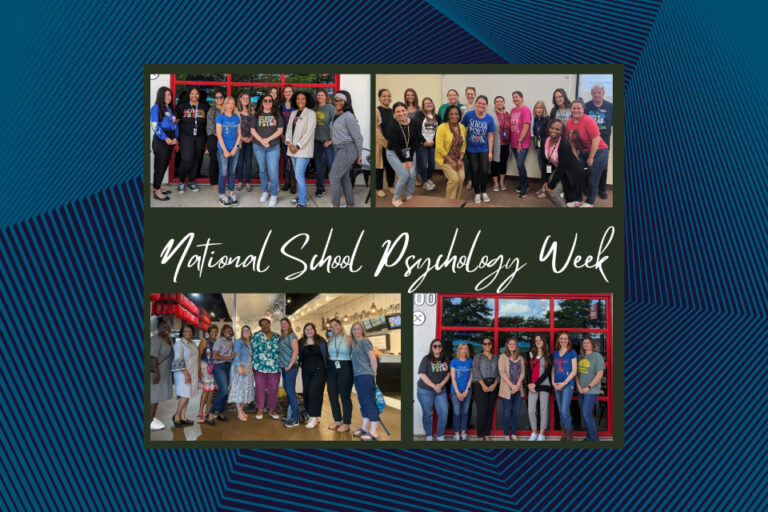 School psychologists partner with students, teachers and families
School psychologists play a critical role in educating students, but many people don't even know they exist. That's why the Arlington ISD is highlighting National School Psychology Week, Nov. 6-10. Arlington ISD has a team of incredibly dedicated school psychologists who work on behalf of students all year long.
"School psychologists are unique mental health professionals who can provide an array of services and supports to students," said Natalie Strand, an Arlington ISD school psychologist.
They apply expertise in mental health, learning and behavior to help students succeed academically, socially, behaviorally and emotionally (NASP).
"They assist students, families, educators and members of the community in understanding and resolving social and emotional issues that students may face," said Arlington ISD school psychologist Stacey LaRoche. "School psychologists differ from other mental health professionals in the school district as they tend to focus on the long-term/chronic needs of the students they evaluate and work with."
As they partner with students, teachers, families and others, school psychologists improve students' ability to learn and help teachers teach effectively.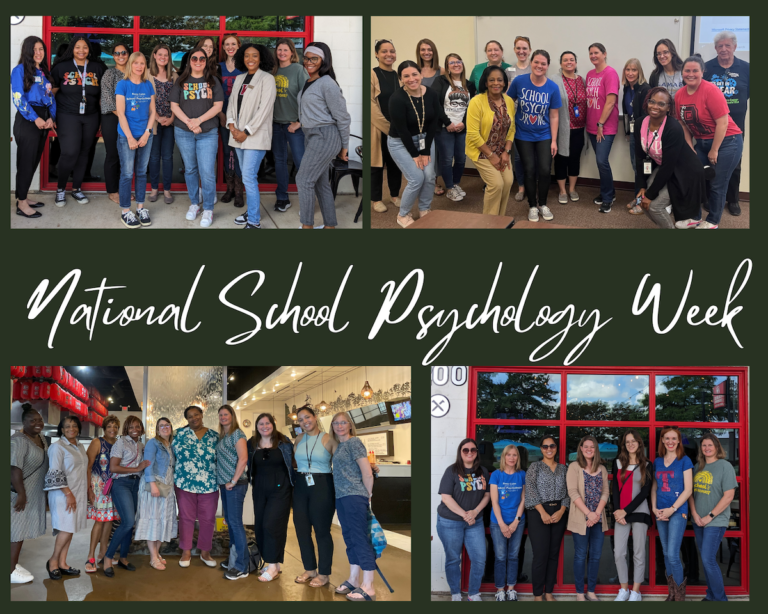 "Without school psychologists, we would not be able to identify students to get them the help they need," said Mondie Childress, an Arlington ISD school psychologist for Atherton, Hale and Goodman elementary schools and Ousley Junior High. "We are also a great resource and support for teachers and staff working with challenging students and help parents better understand the differences in their children. We are often the ones that people turn to when they have exhausted all strategies and it's our job to provide answers and an understanding of the child."
It can be a difficult and complex job, and it takes a special expertise. School psychologists are all licensed specialists in school psychology (LSSP) who have completed extensive graduate work and a 1,200-hour supervised internship. They are specifically trained to work with children in the school setting and to understand special education law.
But the license and expertise are not enough. They also possess a deep devotion to students and their success.
"When we work hard on evaluating, consulting and providing services, we are able to see the success of the students through a positive collaborative relationship with our campuses," LaRoche said. "The staff on the campus plays a vital role in a student's success, and I love being part of that team."
Strand feels the same way.
"I love working directly with students, parents and teachers and addressing the whole child," she said. "I love having the opportunity to make an impact in a child's life and sometimes be a child's only advocate and voice. I love when I get to see a student's success and progress year to year and know I had a small role in that."
Though Strand called her role "small," that's not really the case. There's nothing small about it. The role school psychologists play is significant and impactful.
But they could use some help. A national shortage of school psychologists is also affecting Arlington ISD, with a number of school psychologist positions open in the district.
But Strand is hopeful.
"The more people know about our field, role and potential, the more we can build capacity and awareness and better address the ever-growing mental health and behavioral needs of our students," she said.
Thank you to all of the school psychologists working every day to support Arlington ISD students!