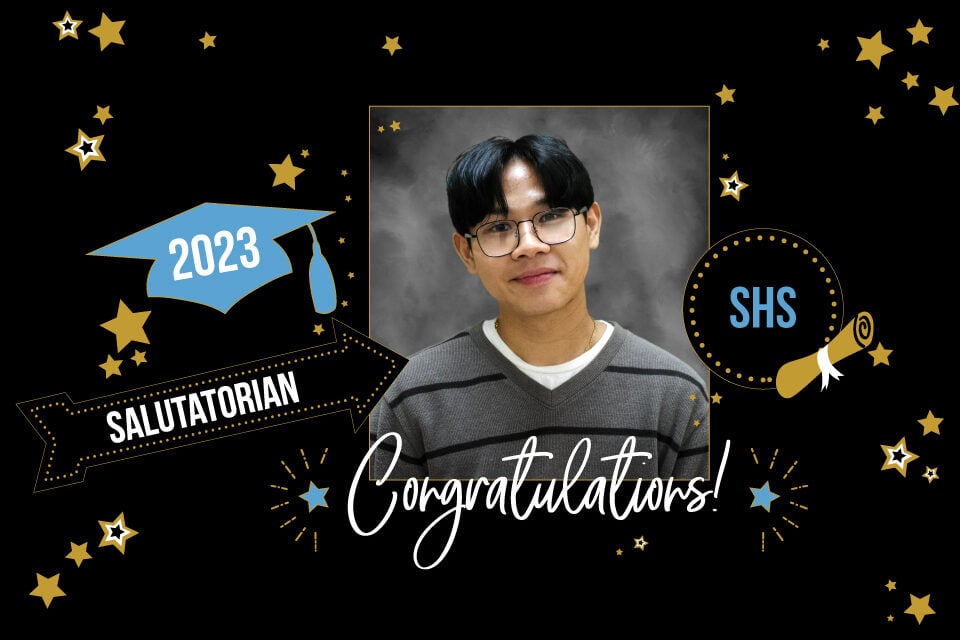 Seguin salutatorian David Tran
It's graduation season and we are celebrating the Class of 2023 valedictorian and salutatorian for all eight Arlington ISD high schools. Meet Seguin High School salutatorian David Tran.
NAME: David Tran
SCHOOL: Seguin High School
COLLEGE: University of Texas at Austin
INTENDED MAJOR: Biomedical engineering
What is your dream and how do you plan to make it come true after graduation?
My dream is to become a doctor and help those around me who don't really have the ability to afford healthcare. I just want to make healthcare available to everyone and not just people who can actually pay for it. I plan to make it come true by studying biomedical engineering and finding advancements in technology to make it more widespread.
Who inspires you the most?
Someone who inspires me the most is my cousin. Her name is Quynh. She has been one of the most helpful people in my life going through high school. She has accomplished so much at the same time while helping me. She's made so many sacrifices. That's the same for my parents, too. My parents and Quynh. They moved over here from Vietnam and had a stable job and provided food on the table. That inspires me.
What is one piece of advice you would give an incoming freshman?
I would probably tell incoming freshmen to be more involved because it allows you to meet more people and it also allows you to be in the community more. It also develops your personality because working with others influences you, and it's very fun.
What's been your favorite high school memory?
Probably HOSA [Future Health Professionals]. Seeing everyone compete gave me a good feeling. I loved working as a team. For HOSA, we also gave back to the community by addressing problems. This year we addressed heart disease. Working with my team and working with other HOSA teams at the competition was really memorable.
How do you plan to make an impact on society in the future? 
I plan to make an impact by utilizing the education my parents gave me. I'm also bilingual, so I don't like it when my parents don't know English. I want to communicate in multiple languages and create a better future for those who don't really know what they're doing. Also in the hospital, there are people who don't really know how things work like insurance and stuff. I want to be able to inform them as a doctor about everything.
What his teacher said:
I remember David in fourth grade as being ambitious and eager to learn. Ninety minutes of math was never enough for him. His hard work and perseverance have paid off. He is an achiever, as this is only the beginning.
– Sheila Scott, David's fourth-grade math teacher