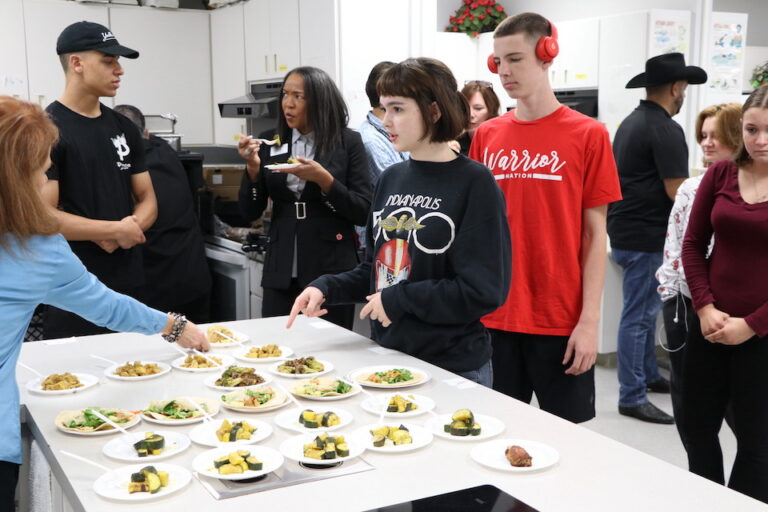 School lunches rise to a new level
Pizza used to be the highlight in school cafeterias. But not in the Arlington ISD anymore. Options like chicken carnita burritos, a blackened chicken mozzarella sandwich and Prince Lebanese's wings grace the menu this year.
Those popular choices are just three menu options created by high school culinary students and Martin High School alum Aziz Kobty of Prince Lebanese Grill. And more are coming.
They're part of the By Students 4 Students program that is transforming the district's lunch menus.
"We want to make sure everything is student-driven," said David Lewis, Arlington ISD's executive director of food and nutrition services and the mastermind behind By Students 4 Students.
That's not just lip service from Lewis. He and his department actually bring hundreds of students from across Arlington ISD to the district's test kitchen to taste test food items. Lewis' team then uses their feedback and orders the items and ingredients they preferred in the taste tests. Lewis then sends those student-selected items to the culinary programs at the district's high schools and tells them to get creative and develop new menu options with those items.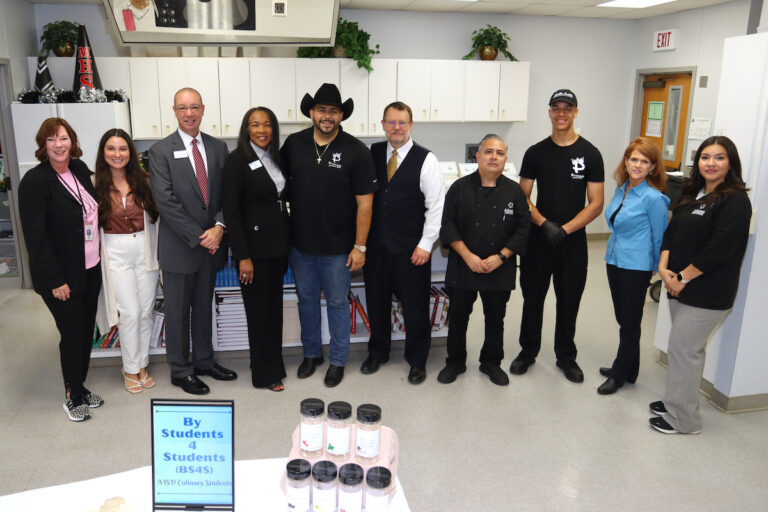 That's where the chicken carnitas and chicken mozzarella sandwiches came from. Straight out of Bowie High School's culinary kitchen and now in school cafeterias districtwide.
"This is so great because the students get to use the skills they learn in culinary class," said Martin culinary teacher Lindsey Oseguera. "They apply it to be able to create their own dishes that they want to eat in the cafeterias."
Oseguera's new culinary class got a special treat earlier this week when they got a visit from Lewis, Kobty and others with news of new menu items and a coming-soon Flavor Station in every cafeteria.
The Flavor Stations will be available to students every day and include a variety of seasonings highlighted by Kobty's famous shawarma seasoning.
"I'm bringing my Prince Lebanese Grill shawarma seasoning," Kobty said. "To bring this shawarma seasoning that's kind of put my family's restaurant on the map – bring it to the schools where they can add it to whatever item they want, whether it's squash, zucchini, French fries, Mediterranean chicken – bringing that to the school is really exciting."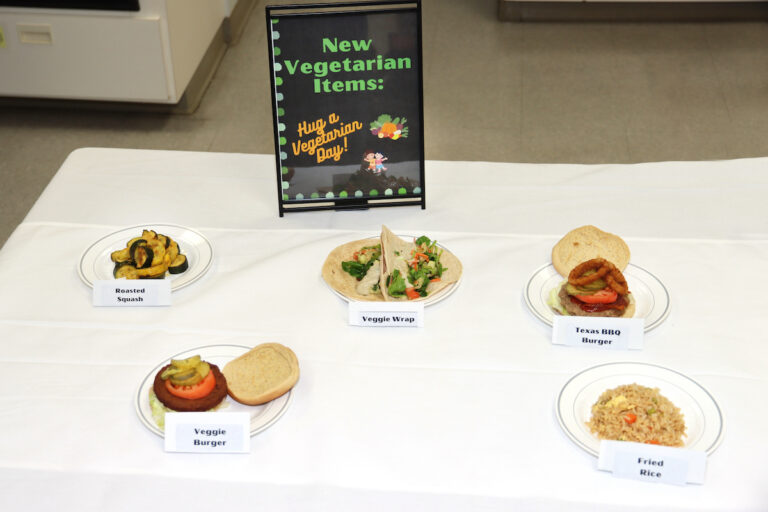 Among the items the Martin students got to sample were several new vegetarian options, which hit cafeterias today for National Hug a Vegetarian Day. Two of the items – a veggie wrap and fried rice – were developed right there by Martin students.
It's all about giving students the best possible lunches – lunches that are nutritious and that they actually want to eat.
"If lunch is better, kids are more focused in school and able to perform better," Kobty said. "Seeing how passionate they are about making delicious food has got me all riled up."