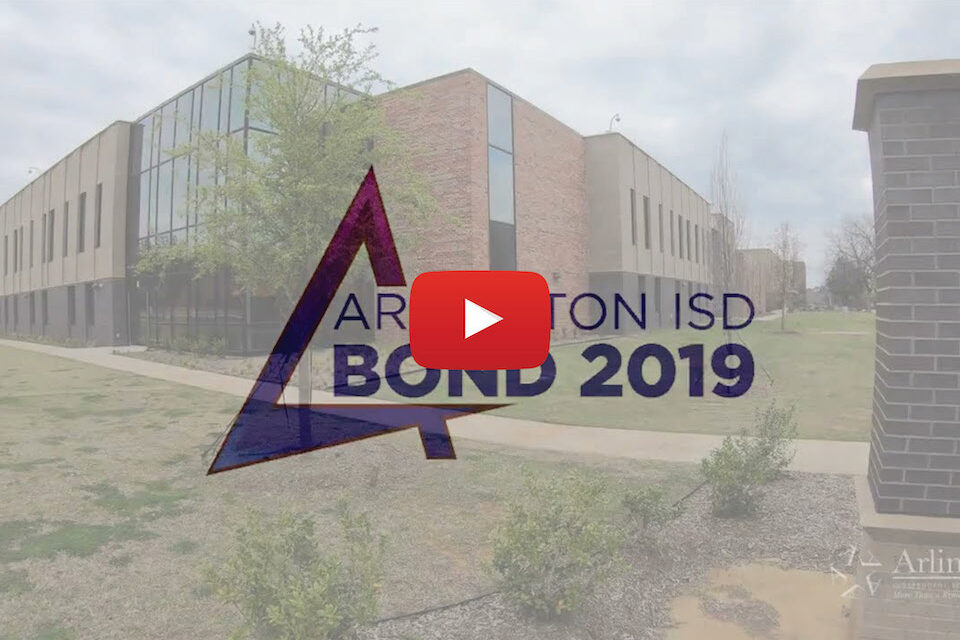 The transformational projects in the 2019 Bond program are all thanks to the support of the community, so it's important that everyone can see what that support is doing.
That's why the Arlington ISD is making virtual tour videos of the major projects once they are complete. Several major projects are complete now, and the first three virtual tour videos are ready. Check them out below:
Food and Nutrition Services virtual tour
Gunn Junior High and Fine Arts and Dual Language Academy virtual tour
Webb Elementary virtual tour
Up next and coming soon will be a virtual tour of the additions and improvements at Crow Leadership Academy. Then, once the new Berry and Thornton elementary schools are complete and open, tour videos of those schools will be produced. Look for those videos in the fall.
The 2019 Bond program has made a lot of progress, but there are still many projects ahead. The bond projects are addressing needs in four areas: facilities; transportation; safety, security and technology, and fine arts. Learn more at aisd.net/bond2019.