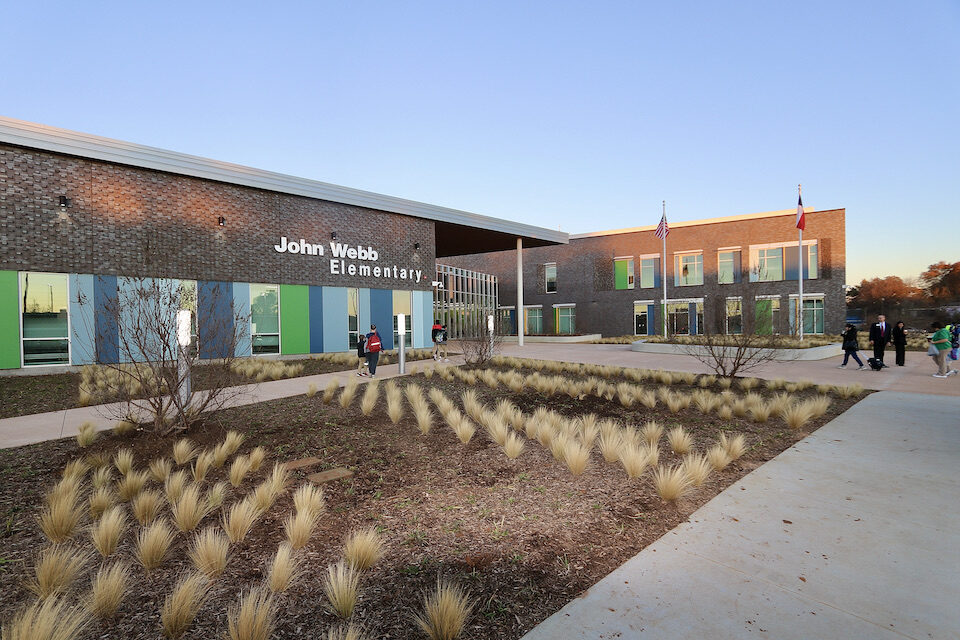 Dedication and open house is this week
Arlington ISD is dedicating its newest school, Webb Elementary, on Friday, Feb. 10, at 2 p.m. Following the ceremony in the cafetorium, students will offer tours of the building.
If you would like to attend the dedication and open house, please RSVP here.
The new Webb opened in January to start the second semester. The state-of-the-art facility replaced the old Webb, built in 1960. With 21st-century learning spaces – including collaboration areas for every grade – modern technology, fine arts rooms, STEM labs, covered playgrounds with equipment accessible for every child, and state-of-the-art special education facilities, the new Webb does much more than just replace an old school building. It equips every single student for success today and for decades to come.
Webb Elementary is the first of four school replacements funded by the 2019 Bond, a major project to provide generations of students with the opportunities they need to succeed in the 21st century.
Read about the first day at the new Webb.