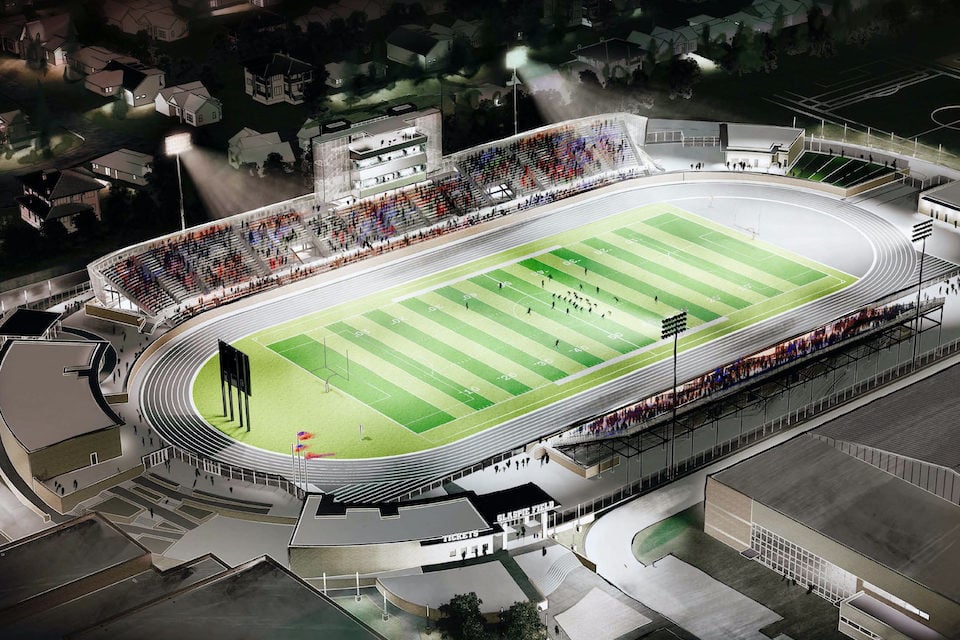 Martin and Seguin high schools will play home games at Glaspie Field
The Arlington ISD Board of Trustees approved the schematic design for the future Michael Glaspie Field Athletic Complex at last week's board meeting. This Bond 2019 project will renovate the existing practice field at Martin High School and convert it into the Arlington ISD's third competition field.
See the architect's schematic design presentation to the Arlington ISD Board of Trustees.
The new athletic field at Martin was included in the 2019 Bond because the district needs three competition fields for its six high schools. Arlington ISD owns Wilemon Field at Sam Houston High School and Cravens Field at Lamar High School, but it rented UTA Maverick Stadium for its third competition field. However, Arlington ISD no longer has access to UTA Maverick Stadium and needs a replacement competition venue. The new field at Martin will provide that third varsity competition field and serve as the home for Martin and Seguin high schools.
The new stadium, being designed by VLK Architects, will include approximately 10,000 seats, a larger press box, locker rooms, restrooms and concessions. Architects are being careful to consider the campus' existing layout, neighbors, traffic flow – cars, school buses and pedestrians – and parking in their design. They have included a landscape buffer between the stadium and neighboring homes and will utilize modern LED lighting. The LED lighting is significantly better than traditional lighting in that it can be directed into the stadium and onto the playing surface more efficiently, has considerably less spillage from the venue and can be turned on and off quickly.
"The district's newest competition stadium incorporates the foundation of the existing Martin High School stadium with new and improved features to improve access throughout the site for students and the community," said Kelly Horn, Arlington ISD executive director of Facility Services. "The larger venue allows the district to host larger events and accommodate larger district crowds with easier access to locker rooms, restrooms and concessions. Utilizing an existing site also reduces costs and time for construction."
The design will also feature the ability to transform the stadium according to which school is using it. With lighting, signage and technology, the stadium will shift to reflect the home team for that event, whether it's Seguin, Martin or any other Arlington ISD school.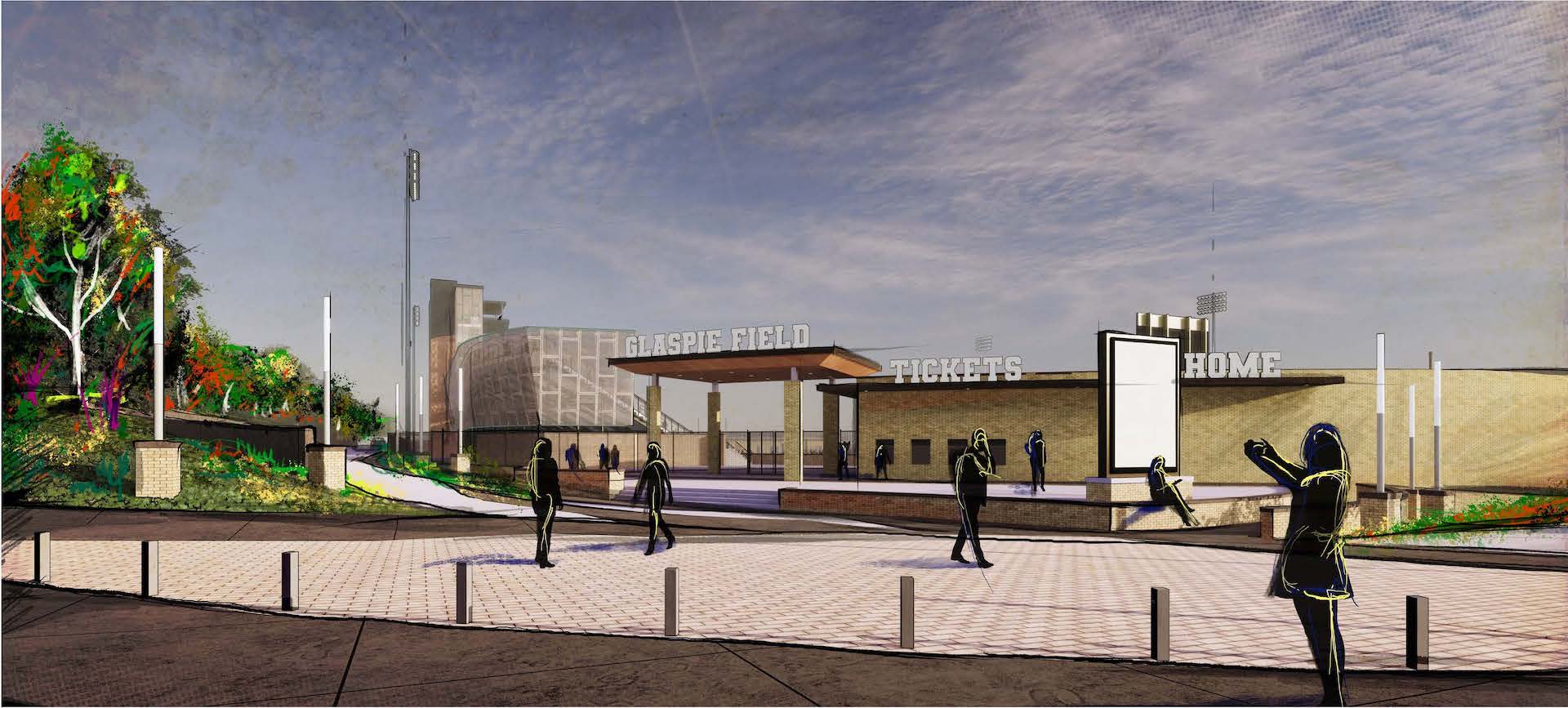 Now that the Board of Trustees has approved the schematic design, architects will begin developing construction documents, which are much more detailed than the schematic design. Construction is targeted to start in the fall of 2021 with the stadium to open in the fall of 2022.
Glaspie Field is not the only athletics project in the 2019 Bond. Wilemon and Cravens fields will also receive additions, renovations and improvements. Each high school will get a competition softball field, high school field turf will be replaced, and high school tracks will be resurfaced. At each district junior high school athletic field, a ticket booth, restrooms, concessions and storage will be added. (See Bond 2019 Athletics fact sheet.)