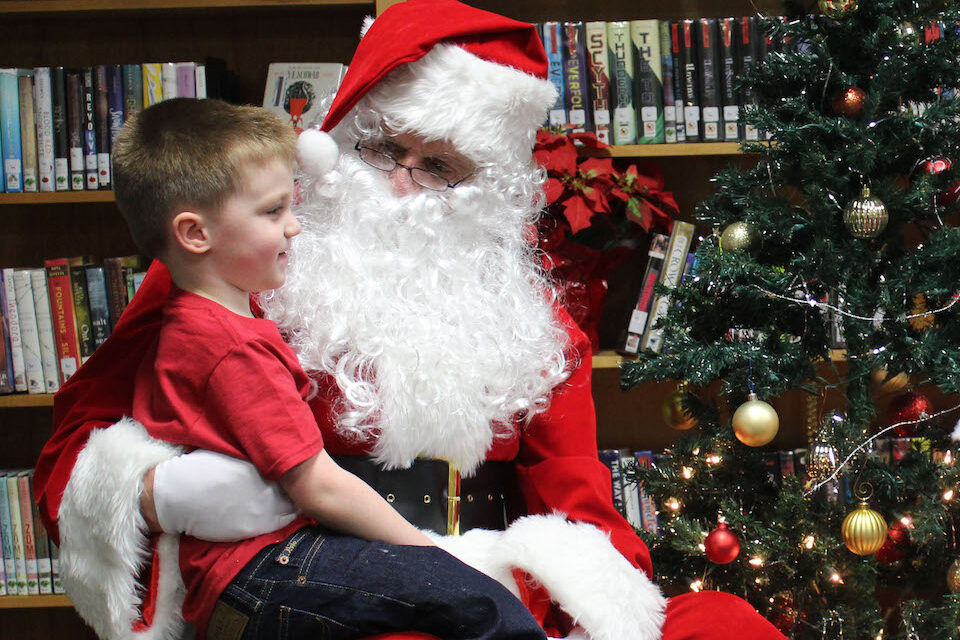 Students at Arlington High School recently transformed the school library into Santa's Village to create an afternoon of fun and games for faculty members' children.
Now a decade-long tradition, Santa's Village allows teachers and staff to bring their kids to school after operating hours and participate in holiday activities and crafts. There's even a special appearance from Santa Claus, Mrs. Claus and Arlie the Colt, the school's mascot.
"This is one of my favorite traditions we have at Arlington, and every year we feel more and more like a real family," said Suzanne Kelley, teacher and Mrs. Claus. "It amazes me to see my work family's kids grow up right in front of our eyes each year."
Children had the opportunity to create wooden snowflakes, color Christmas-themed handouts, decorate an edible Christmas tree made out of ice cream cones and frosting, and participate in a holiday scavenger hunt. And a holiday party wouldn't be complete without lots of candy canes and hot chocolate.
"When the kids finally see Santa, their faces light up the room," said publications teacher Emily Miller. "The pure joy and excitement they have just makes my heart smile."
Those big smiles couldn't happen without the help of a group of students making the program happen. Arlington High's student organization PALs, Peer Assisted Leadership, played a big role in setting up, organizing and engaging with students throughout the evening. Each week, the organization goes to elementary schools throughout the district to mentor students and assist them with their schoolwork.
"Making the kids smile, hearing them laugh and getting them ready for the holiday season is why we all love to help out with the village," said senior Sydney Stewart.
Santa's Village may have only lasted for a few hours, but the memories made will last a lifetime.