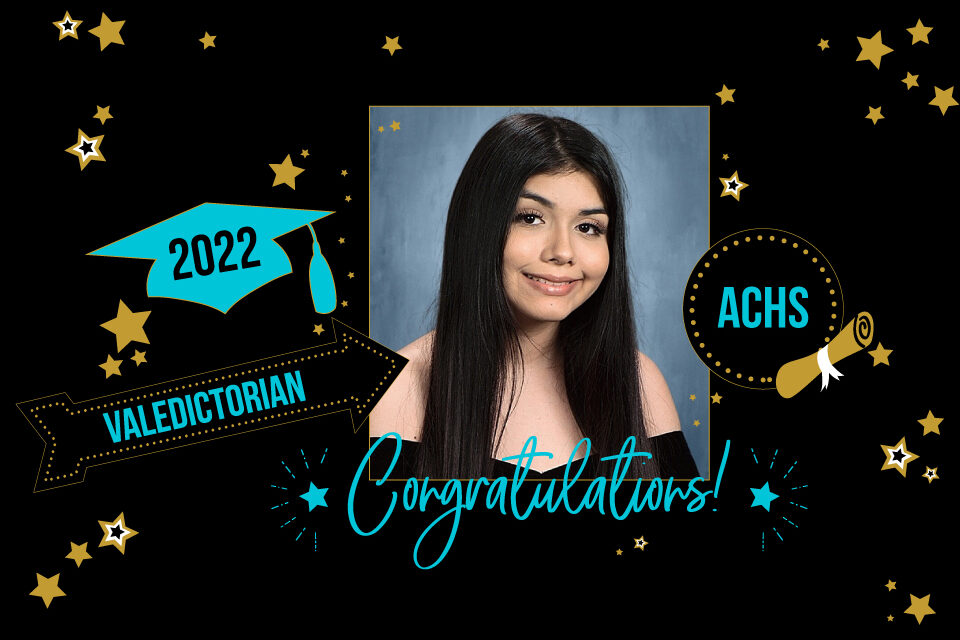 In the week leading up to Arlington ISD graduations June 7 and 8, we are celebrating the Class of 2022 valedictorian and salutatorian for all seven Arlington ISD high schools.
Name: Nicole Rodriguez, Valedictorian
School: Arlington Collegiate High School
College: University of Texas at Arlington
Intended Major: Computer Science
What is your dream and how do you plan to make it come true after graduation?
My dream is to become successful in whatever I put my mind to. I hope that computer science can be a pathway for me to advance in the future and create a better life for my family and future generations to come.
Who inspires you the most?
The person that inspires me the most is my mom. She has taught me to always have a kind heart for everyone. Also, she has taught me to be easier on myself. I hope that one day I can be at least an ounce of what she is – thoughtful, caring and loving.
What is one piece of advice you would give an incoming freshman?
One piece of advice is to just enjoy the present. Do not worry about the future. If you are always thinking about the future, you will always be in an anxious state of mind.
What's been your favorite high school memory?
My favorite high school memory is when I went to go help in Bridge Camp at the beginning of my senior year. Bridge Camp is a fun event at ACHS that is held in the summer for the incoming freshman. It helps bring people much closer. I enjoyed this memory, because I got to see how much I have grown since freshman year.
How do you plan to make an impact on society in the future?
I plan to make an impact on society by being determined. My plan is to achieve this by learning more about the tech world and how it can positively impact the world. I hope I can create new concepts that can help the society we live in.
Can't make it to graduation but still want to be a part of the special day? If you'd like to watch Arlington Collegiate High School's graduation, visit aisd.net/graduation to livestream the ceremony. Be sure to tag @arlcolhs (Facebook) and @ACHS_AISD (Twitter) and use #ArlingtonISD when capturing special moments of your graduate for a chance to be featured on Arlington ISD official social media pages.