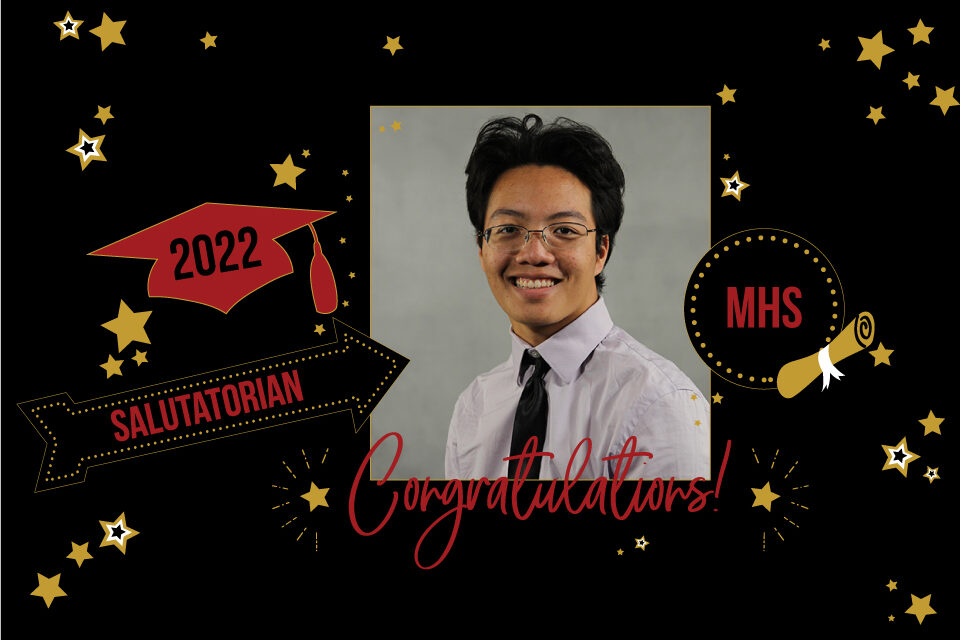 In the week leading up to Arlington ISD graduations June 7 and 8, we are celebrating the Class of 2022 valedictorian and salutatorian for all seven Arlington ISD high schools.
Name:
Christopher Dao, Salutatorian
School: Martin High School
College: University of Texas at Arlington
Intended Major: Biology
What is your dream and how do you plan to make it come true after graduation?
My dream is to find some way to help others while pursuing my interests in the medical field. As of now, I'm really considering dentistry, but I'm always looking for other alternatives and will definitely explore interesting fields during my college life.

Who inspires you the most?
My dad is definitely my biggest inspiration. As an immigrant escaping the Vietnam War, he shared many stories of how he built his life up from rock bottom, and every time I think about how he managed to do so, I feel that I can do something similar.
What is one piece of advice you would give an incoming freshman?
Always take pictures anytime you're doing something fun with friends. Even if you're not a picture person (I definitely am not), make sure you have something, whether it is a photo or a souvenir, to remember the fun moments in the future. 

What's been your favorite high school memory?
During freshman year, the STEM academy hosted a trip to Fossil Rim. This event lasted a couple of days and involved all of the STEM freshmen. Here, I was able to just hang out with my friends and see so many amazing animals, and it was just a blast overall!
How do you plan to make an impact on society in the future?
I want to help society and those in need through my interest in medicine. Right now, I have no idea how I'll achieve this to improve the lives of those around me. However, I hope that as time goes on and I grow to explore my role in this world, I'll be able to find my purpose.
What his teacher said …
"What can you say about this excellent student? Chris has grown so much this year. He is well-rounded, compassionate, open-minded and has a good sense of humor – overall a fantastic young man. I feel so blessed to have him in my class, he has taught me so much this year and has helped me grow as an individual. He is the definition of the word excellent. He is a person I can depend on, and trust and will miss very much. I know I will keep in touch with him, and he knows that I will always be here for anything he needs." -Jackie Rubinius, Health Science/Biomedical Health Science Practicum Instructor at the Dan Dipert Career and Technical Center.
Can't make it to graduation but you still want to be a part of the special day? If you'd like to watch Martin High School's graduation, visit aisd.net/graduation to livestream the ceremony. Be sure to tag @jamesmartinhigh (Facebook) and @MartinHigh (Twitter) and use #ArlingtonISD when capturing special moments of your graduate for a chance to be featured on Arlington ISD official social media pages.