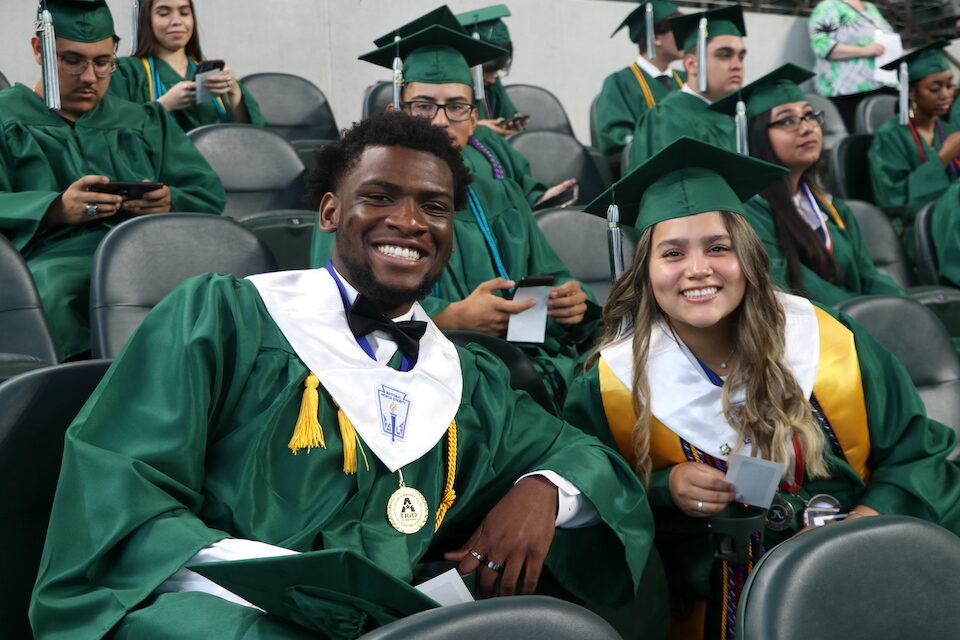 The 2022-23 school year just made the turn past halfway today when we kicked off the second semester. And while the year has just begun, we're already looking ahead to great things for the rest of the semester.
Here are five stories to keep your eye on for the remainder of the school year.
1. National Merit/National Scholar Recognition
For the 2021-22 school year, the Arlington ISD recognized 61 high school students as either National Merit semifinalists, National African American Recognition, National Hispanic Recognition, Rural and Small Town Recognition and National Indigenous Recognition. That was a record. Can it be topped this school year? Here's a hint. The honorees are being spread over two school board meetings in February. Stay tuned.
2. National Signing Day Feb. 1
Last year the district honored 44 student-athletes from the district who earned more than $1.9 million in scholarships. How will the Arlington ISD fare this year? We'll know on Wednesday, Feb. 1.
3. Graduation plans 
Our Arlington seniors know the countdown is on to graduation. In case you didn't know, the graduation dates are set for May 31 and June 1 and will take place at Globe Life Field and the Center for Visual and Performing Arts. You can find the graduation schedule here. This year's graduation will mark the first-ever for Arlington College and Career High School. The Titans will graduate on Thursday, June 1, at the CVPA. We're starting the year with more than 3,500 students in our senior class across the district.
4. New Webb Elementary School
Webb's students and teachers started the second half of the school year in their brand-new building today, a state-of-the-art two-story school funded by the 2019 Bond. A grand opening ceremony is planned for February, and demolition of the old Webb, opened as Nichols Junior High in 1960, will start later this year.
5. Construction starting at Arlington High School
Arlington High School is getting a major addition with new classrooms, a new library, a new band hall and more, and it will help provide the space needed for the future fine arts and dual language high school academy. While demolition and site work started for the project in 2022, the actual construction starts soon. Learn more about the project.