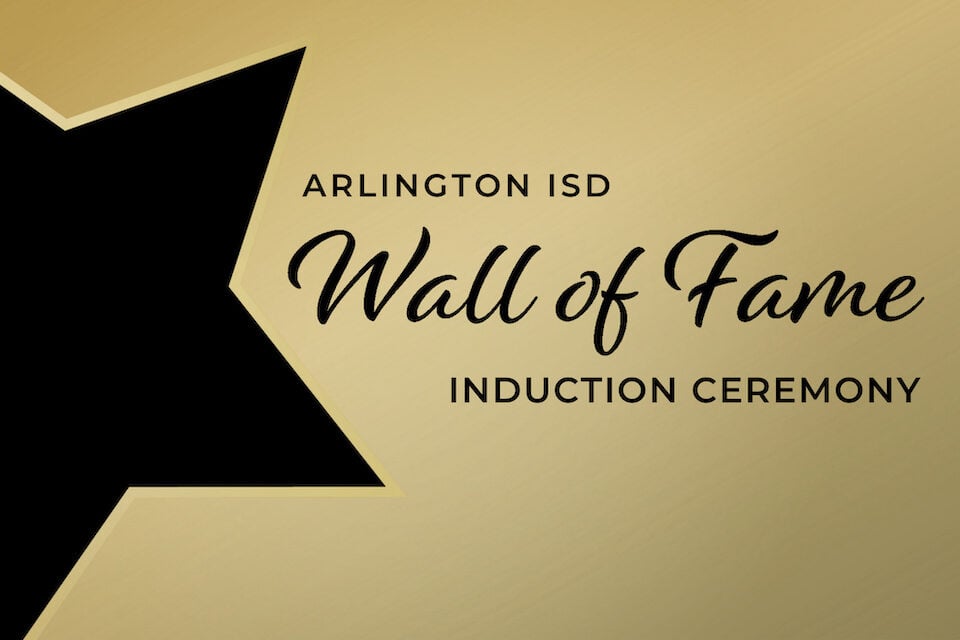 Wall of Fame
Arlington ISD's Wall of Fame is on the move.
The Wall of Fame, which was on an actual wall at the former administration building, has gone virtual. Anyone can see the Arlington ISD Wall of Fame honorees here.
The Educational Flag of Learning and Liberty and astronaut Christa McAuliffe are still the district's symbols for the Wall of Fame. Inductees exemplify McAuliffe's quest for knowledge, spirit for service and strong sense of mission.      
The annual Wall of Fame induction ceremony returned in-person last week as more than 100 Arlington ISD students and several teachers were inducted.
"It was great to be able to celebrate our students and teachers at the Wall of Fame ceremony," Arlington ISD superintendent Dr. Marcelo Cavazos said. "I'm excited to see how we transition this event in the future. It's going to be great that more people will get to honor and recognize our inductees without having to come to a physical building to do so." 
Moving the Wall of Fame to a virtual format will allow the district to update it throughout the 2022-23 school year with the year-end event in 2023 serving as the formal induction ceremony.
Wall of Fame nominations come from school principals, teachers and other staff members at school. Those inducted do everything from reach all-state status either athletically or academically or earning a perfect score on part of the SAT or ACT. And those are just a few ways students can earn recognition.
Students who receive College Board recognition are automatically inducted, along with teachers who receive Kiwanis and Masonic Lodge recognition.