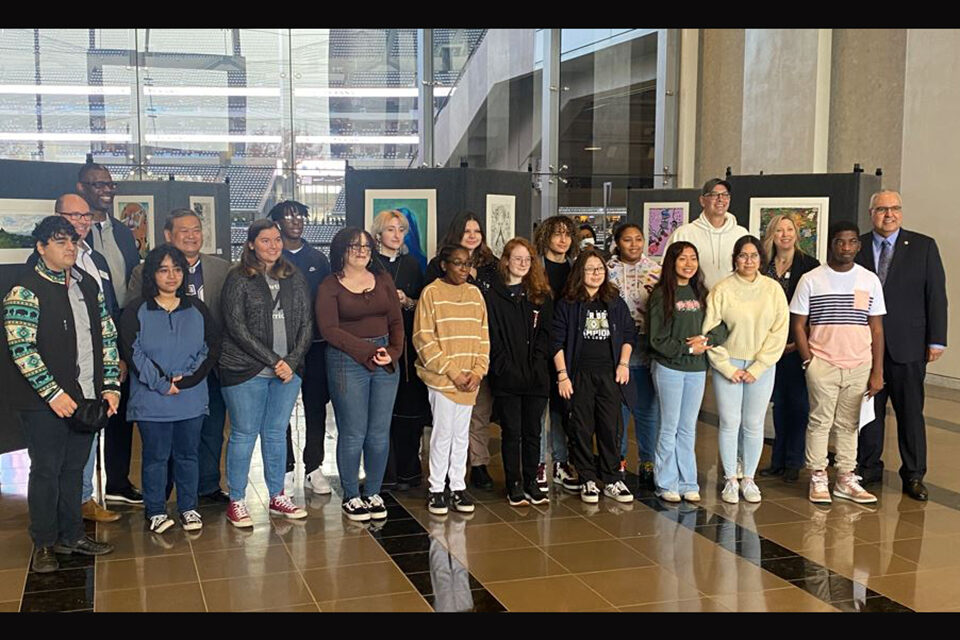 Program inspires students to pursue art
Art IV students in the Arlington ISD got to take the field at AT&T Stadium thanks to the district's partnership with the Gene and Jerry Jones Family Arlington Youth Foundation.
The 20 students were on the field Sunday before the Dallas Cowboys game to mark the milestone. They were greeted by Gene Jones.
"The story is about giving these kids a pathway and opportunity to find out what they want to do," said Linh Nguyen, the Arlington ISD assistant director of fine arts – visual arts.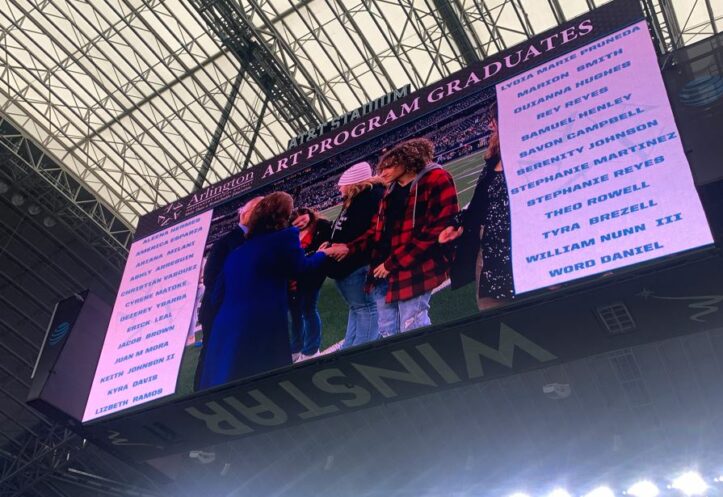 "They decided the arts are part of their life at this point. A lot of these kids, it was their first time at a football game. This not only highlighted them, but it gave them an opportunity they might not have otherwise."
The students are part of the first cohort to participate in the Arlington ISD/Dallas Cowboys Art Tour program, which started in 2015. They attended the art tour as fifth graders. Three years later they were back as eighth graders, and Sunday they were honored before the game along with Arlington ISD superintendent Dr. Marcelo Cavazos.
This art program has served as a rite of passage for students entering the next level of arts instruction in junior high and high school. Over the course of the school year, more than 5,000 fifth- and eighth-grade students received a guided tour of the vast Dallas Cowboys art collection (about 92 artworks from 62 artists) at the stadium as a way to jump-start inspiration to create their own works of art.
"You really can't measure the exposure the kids have in seeing the artwork at AT&T Stadium," Nguyen said. "They get to see art in action. For the Cowboys to share that with our students, it's a chance of a lifetime."